Drake Sparks Dating Rumors With Model Imaan Hammam
By Peyton Blakemore
February 7, 2020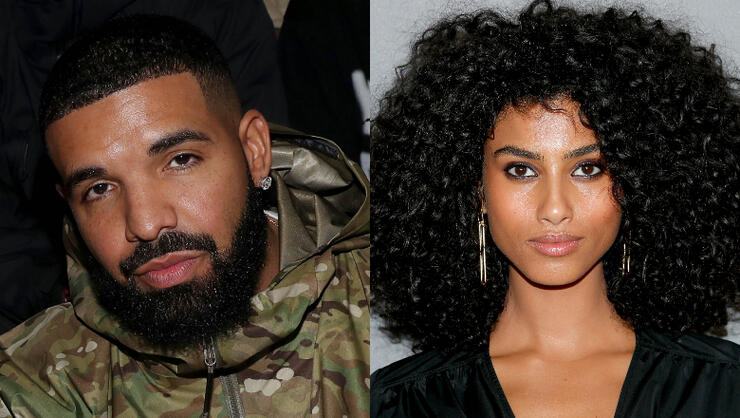 Drake may be off the market sooner rather than later.
According to Daily Mail, the 33-year-old rapper was photographed leaving 23-year-old model Imaan Hammam's apartment in New York City on Thursday (February 6). In shots shared by the outlet, Drake is shown carrying a bottle of water in one hand a black "overnight bag, plus another red bag," in the other. Shortly before Drake's exit, Imaan was spotted heading to an awaiting vehicle wearing a black shirt under a black leather coat. (See the photos HERE)
Hours before their separate exits, the two were reportedly seen kissing at the Flur Room in the early hours of Thursday morning before heading back to Iman's apartment.
While The "Desires" rapper and fashion model have been linked in the past, Daily Mail noted that neither "Drake nor Hammam are believed to be in a romantic relationship with each other, or anyone else at this time.
Despite Drake being a longtime bachelor, he's still got love on the brain. As fans know, last month, he dropped over $1 MILLION on a customized, 100 carats heart-shaped necklace for himself. Drake added the new necklace to his growing heart-shaped jewelry collection.
Back in November, the Canadian rapper reportedly dropped more than half a million dollars for a custom diamond ring in the shape of a heart in honor of his 33rd birthday. Sources told TMZ at the time that Drake purchased a 22-carat, heart-shaped diamond ring from Gemma Fine Jewelry as a B-day present to himself. It is valued between $600,000 and $800,000. (See the sparkler HERE)
Photo: Getty Images