Prince Harry And Meghan Markle Make First Public Appearance Since Megxit
By Emily Lee
February 7, 2020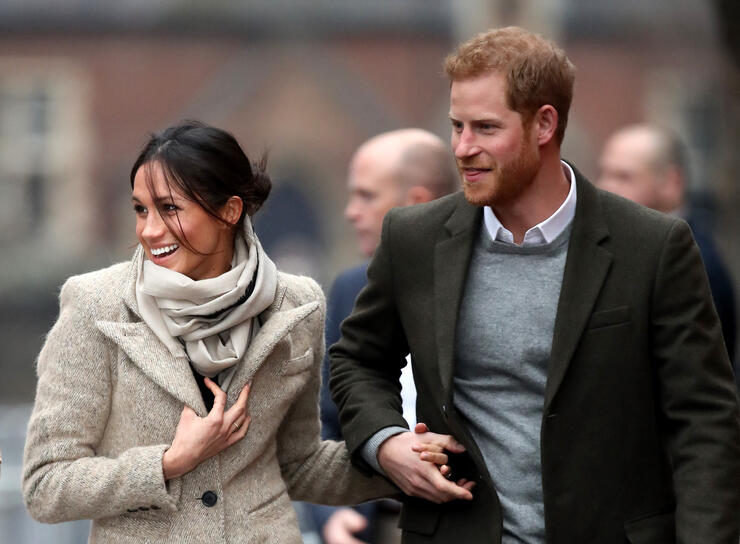 Prince Harry and Meghan Markle landed their first commercial gig since stepping down as full time working members of the Royal Family. The Duke and Duchess of Sussex expressed their desire to become financially independent from the Crown and it looks like they're starting to make some moves. The former royals stepped out for an event on Thursday (February 6) where they were the guests of honor.
According to Page Six, the Sussexes made an appearance at1 Hotel in Miami's South Beach to attend a super exclusive event. "It was all very hush-hush, with a lot of security. Meghan and Harry headlined the event as the keynote speakers," a source told the outlet. The event is reportedly the JPMorgan AIS (Alternative Investment Summit), which is held annually in Miami and attended by A-listers like Bill Gates and Alex Rodriguez.
Those hoping for pictures or videos from the event will be sorely disappointed. "They came in through a private entrance. They did their speech and left before dessert," another source told E! News. "She introduced him and he spoke." Their security was, unsurprisingly, "extremely tight" and allowed them to get in and out without being photographed.
It's unclear how much Harry and Meghan were paid for the appearance, however, it's likely they received a decent chunk of change. Media executive Simon Huck appeared on YouTube talk show The Morning Toast on Tuesday (February 4) and revealed he's been "flooded" with business opportunities for Harry and Meghan. Huck believes if Meghan accepted all of the deals his company, Command Entertainment Group, received she would easily make $100 million. "But she won't," he quickly explained. "She's not going to do traditional commercials, she's not going to be doing a perfume. She'll do things with...a Netflix."
Huck also explained why Meghan "just can't do" any standard commercial endorsements as she carves out a new career path for herself, saying it wouldn't be a good "look" for her. Instead, she'll likely follow "what Michelle and Barack [Obama] are doing" after they left the White House. "She'll follow in that path," Huck said. "She'll do a book deal, she'll do a TV show, she'll produce."
Photo: Getty
Chat About Prince Harry And Meghan Markle Make First Public Appearance Since Megxit