Selena Gomez Reveals Why She Doesn't Like Her 'Revival' Album Cover
By Hayden Brooks
February 7, 2020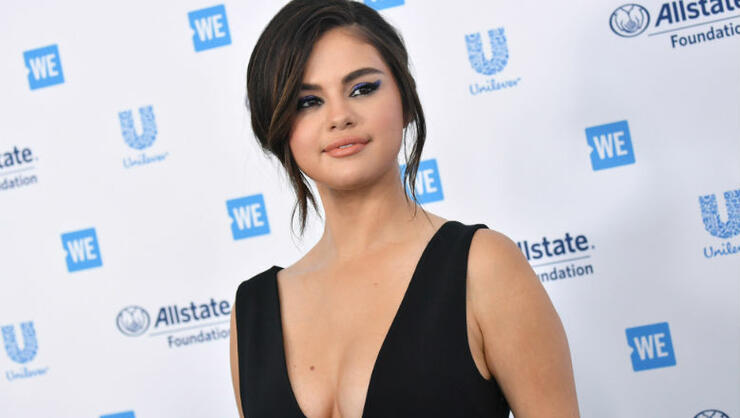 Selena Gomez's 2015 LP, Revival, was a blockbuster hit, but components of the project weren't exactly true to the superstar.
In her new shoot for Dazed, the chart-topper, 27, reminisced about the album in a behind-the-scenes video. "I can't be anybody else, so that's the truth. I've tried, you know, like my last album cover, and you know, things like that I thought I could do, working on songs that didn't really add up to my story," she says in an audio recording atop a montage from her photoshoot. "But [this is] just who I am, and I can't pretend to be anything other than that."
Covered mostly by a white backdrop, Gomez's Revival artwork saw the star appear naked as she sat down with her legs and arms covering all her appropriate spots. Similar to the artwork for Christina Aguilera's critically-acclaimed sophomore effort, Stripped, the cover was described as "stunning" by the star at the time. "[I] thought it was such a beautiful representation of where I am," she told Ryan Seacrest in 2015.
Interestingly enough, the star wasn't actually naked on the cover and admitted that the snap was the perfect optical illusion. "I have these high-waisted shorts that are cut off, and it kind of reminds me of a little Linda Ronstadt '70s vibe," she explained. "I always used to get told I look like her and I started listening to her music because of that and I love '70s."