Jessica Simpson Reveals If Nick Lachey & Vanessa Lachey Sent Her A Gift
By Emily Lee
February 8, 2020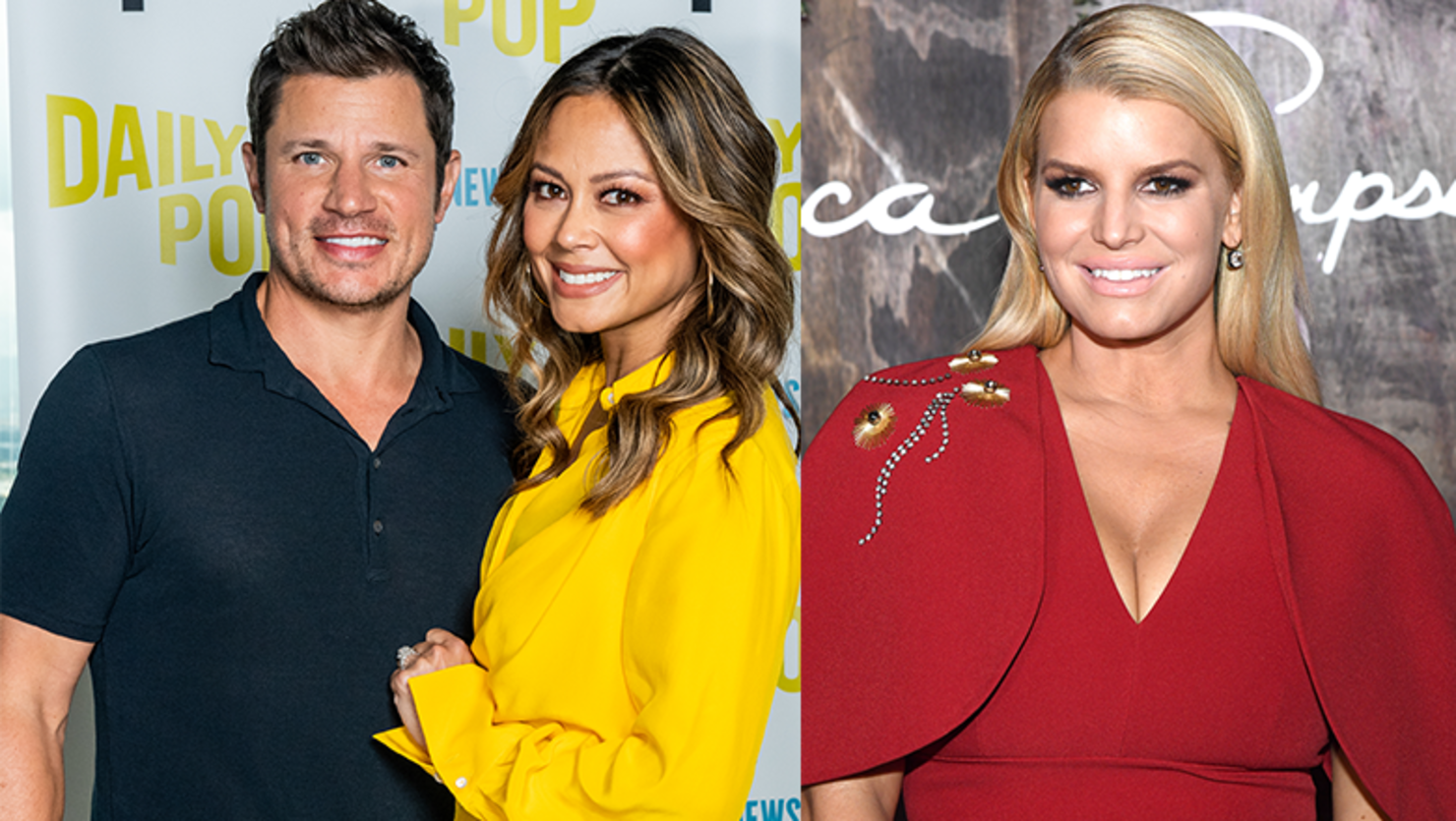 Gift-gate continues.
If you haven't been following along with all the Jessica Simpson, Nick Lachey and Vanessa Lachey gift drama, let's do a quick recap. Once upon a time, Jessica and Nick were married. After their less than amicable divorce, Nick married Vanessa and Jessica married former NFL player Eric Johnson. Back in 2012, reports surfaced that Nick and Vanessa sent Jessica and Eric cookies after they welcomed their daughter Maxwell into the world. Eight years later, Simpson published her memoir Open Book in which she discussed her marriage and messy split from Nick. During a joint appearance on The Today Show right after Open Book came out, Nick and Vanessa were asked about the gift they sent Jessica, which host Hoda Kotb claimed Jessica confirmed happened.
This is where things started to get awkward. After Hoda told Nick and Vanessa that Jessica told her she was "grateful" for the generous gift, Nick tried to brush it off but Vanessa jumped in with some questions of her own. "I feel bad. I'm sorry, but you said somebody sent her … It wasn't us," Vanessa said. "I don't know her address. But thank you, whoever sent it from us!"
The awkward moment quickly went viral. Fans started coming up with theories about who actually sent the gift, while others believed Nick sent his ex-wife a gift without informing Vanessa. The story picked up even more steam after Vanessa started replying to people on Twitter about the uncomfortable exchange. She continued to insist she and Nick didn't send Jessica a gift, despite Jessica apparently claiming they did.
While chatting with Andy Cohen after all the hubbub, Jessica clarified the whole situation. "I didn't get a gift. I don't know where that came from," she said. "My gift with Nick is that he is happy and he is married. He has three beautiful children, he's a father and he's celebrated for that. That's really a gift to me because I thought that I crushed his heart. I don't think he believed that I could actually grow up. We were great together when we performed, we were great together on camera. We lived that."
Mystery solved.
Photo: Getty