Cindy Crawford's Son Presley Gerber Shows Off Dramatic Face Tattoo
By Paris Close
February 9, 2020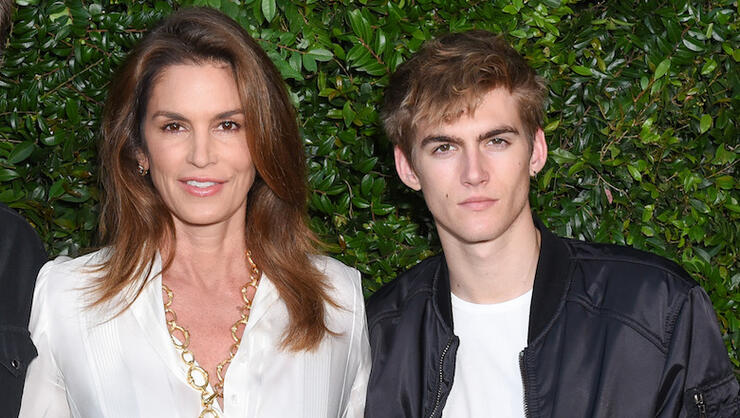 Cindy Crawford's son, Presley Gerber, is feeling really misunderstood these days.
Last night (February 8), the 20-year-old made quite the dramatic statement with his latest tattoo. In a selfie captioned with "MISUNDERSTOOD" on tattoo artist Jonathan "JonBoy" Valena's Instagram, Presley proudly flaunts some new face ink, which appears to be the same phrase scrawled on his right cheek. As you can see, though, Presley has already amassed plenty of other body artwork over the years, as spotted on his right hand and on both sides of his neck in the pic.
And for those of you holding out hope that the tatt is fake, think again. As shared on his own account, Presley can be seen on video getting buzzed at JonBoy's shop. "Thanks homie @jonboytattoo," he captioned the post, which JonBoy responds by reposting on his page with the message, "Sorry mom."
While Presley approves of the ink, fans are divided. One scroll down the comments section of the posts will reveal just how concerned and disappointed many of them were with his "stupid" decision, with others dubbing the tatt "lame."
"Out of all the places in his body, he did it in his face??!! Wow… he'll regret it," one user wrote. Another expressed, "Unfortunately when you are understood, the tattoo will remain. Your intent to hurt your parents will come back to bite you when you finally grow up."
Another commenter added: "Are you really that misunderstood? Having all the money at your disposal is never a good thing in life. You must be so bored. Hope you do something good in the future with it ☝🏻" to which Presley responded, "Getting colder but I like the hustle guys!"
As yet, neither Presley's famous mother or sister, Kaia Gerber, has reacted to his new ink.
Chat About Cindy Crawford's Son Presley Gerber Shows Off Dramatic Face Tattoo