Dwyane Wade Recalls Moment His 12-Year-Old Came Out As Transgender
By Peyton Blakemore
February 11, 2020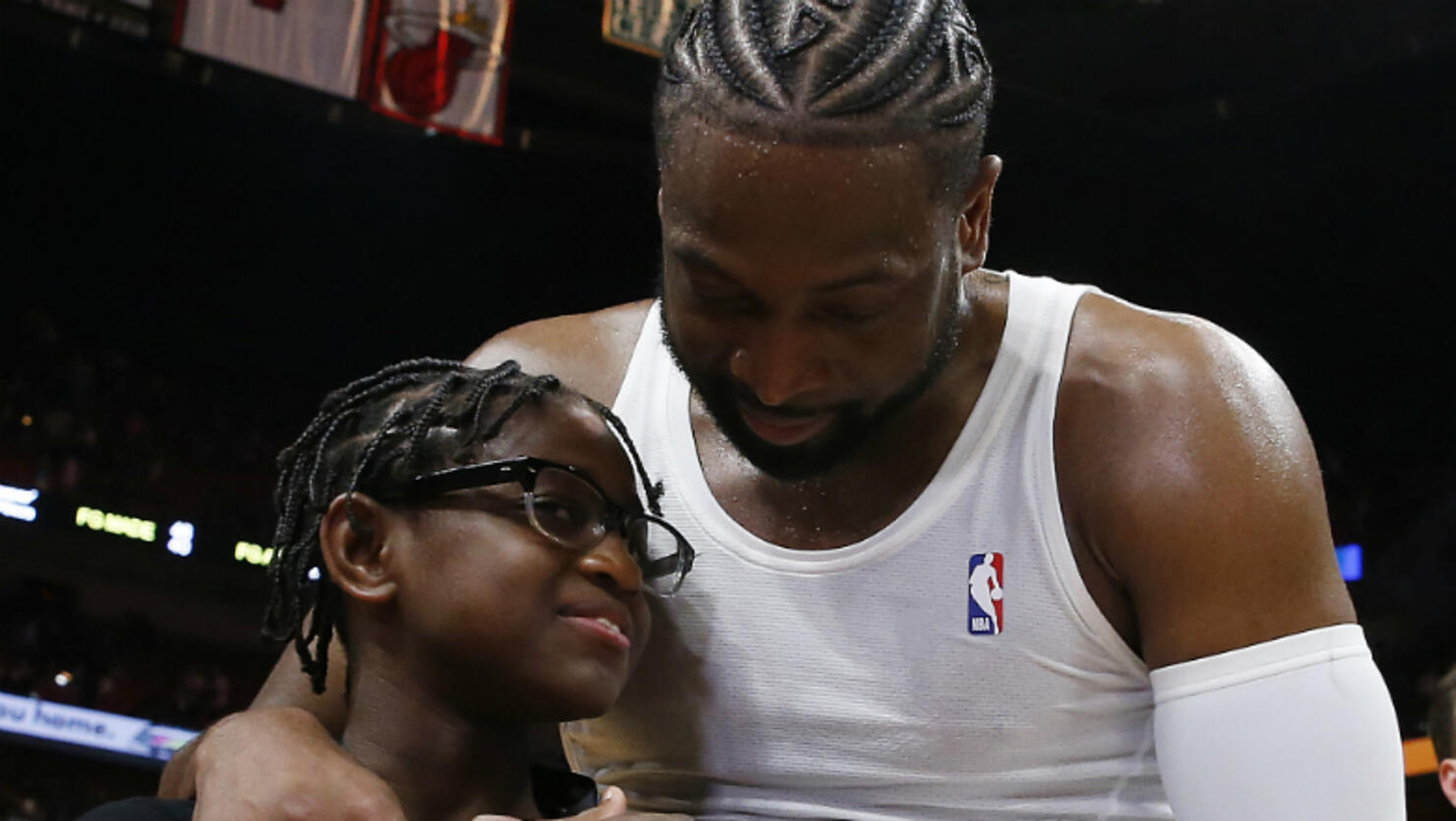 Dwyane Wade is opening up about his 12-year-old Zaya Wade's gender identity.
While promoting his forthcoming ESPN documentary, D Wade: Life Unexpected, on The Ellen Degeneres Show, the retired NBA legend recalled the day his daughter came out as transgender.
"First of all, me and my wife Gabrielle Union, we are proud parents of a child in the LGBTQ+ community and we are proud allies as well. We take our roles and responsibilities as parents very seriously. So when our child comes home with a question, our child comes home with an issue, our child comes home with anything, it's our job as parents to listen to that, to give them the best information we can, to give the best feedback we can," Dwyane told Ellen. "And that doesn't change because sexuality is now involved in it."
"Once Zaya, our 12-year-old, came home… first, Zion. I don't know if everyone knows, originally named Zion. Zion, born as a boy, came home and said, 'Hey, so I want to talk to you guys. I think going forward, I'm ready to live my truth. And I want to be referenced as she and her. I'd love for you guys to call me Zaya,'" the proud dad continued. "So, that was our job to go out and get information, to reach out to every relationship we have. My wife reached out to everybody on the cast of Pose. We just tried to figure out as much information as we [could] to make sure we give our child the best opportunity to be her best self."
Dwyane added, "Once Zion came home and said 'call me Zaya' and was ready to take on this, I looked at her and said, 'You are a leader. It's our opportunity to allow you to be a voice.' Right now it's through us, because she's 12 years old, but eventually it will be through her."
Following the interview, Gabrielle shared an Instagram video introducing her step-daughter Zaya to the world. "Meet Zaya," she wrote. "She's compassionate, loving, whip smart and we are so proud of her. It's Ok to listen to, love & respect your children exactly as they are. Love and light good people."
In the video, Zaya gave advice on being true to one's self and explained the importance of living one's truth even amidst hatred.
Back in December, Dwyane responded to some of the hate being directed towards Zaya, who was wearing a crop top and had her nails done, in his family's Thanksgiving photo.
"As a parent my only goal is that my kids feel that i see them , love them and support them," he wrote on Twitter. "I've seen some post-thanksgiving hate on social about my family photo. Stupidity is apart of this world we live in—so i get it. But here's the thing—I've been chosen to lead my family not y'all. So we will continue to be us and support each other with pride, love & a smile!"
The Wade family previously supported Zaya at Miami's Pride Festival in April 2019.
Photo: Getty Images