Coronavirus Continues To Spread On Quarantined Cruise Ship
By Bill Galluccio
February 12, 2020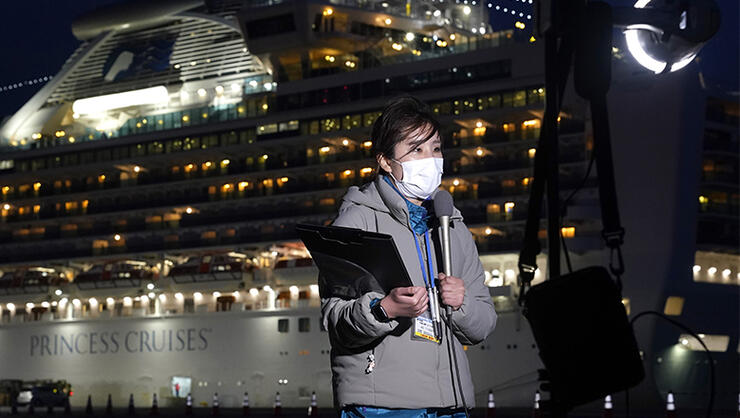 Over 3,600 passengers and crew members remain quarantined on the Diamond Princess cruise ship off the coast of Japan as the novel coronavirus continues to spread. Officials said that the number of people infected by the virus has risen to 174, including 24 Americans.
Those who tested positive for the virus were taken ashore and are being treated in isolation wards at Japanese hospitals. Four people are in serious condition and are on ventilators in the intensive care unit.
The ship was quarantined last week after a passenger who disembarked during a previous voyage tested positive for the virus. Officials said they expect the quarantine to lifted by February 19.
Authorities in China, where the viral outbreak started, have said that while the number of deaths has risen to 1,113, the rate of infection appears to be slowing down. There were 2,015 new cases confirmed on Tuesday (February 11), the lowest number for a 24 hour period since January 30, when there were 1,982 new confirmed cases.
That brings the total number of cases in China to 44,653. Outside of China, there have been 393 cases in 24 different countries. 
Photo: Getty Images