Jason Aldean Claps Back At Haters
By Lauryn Snapp
February 12, 2020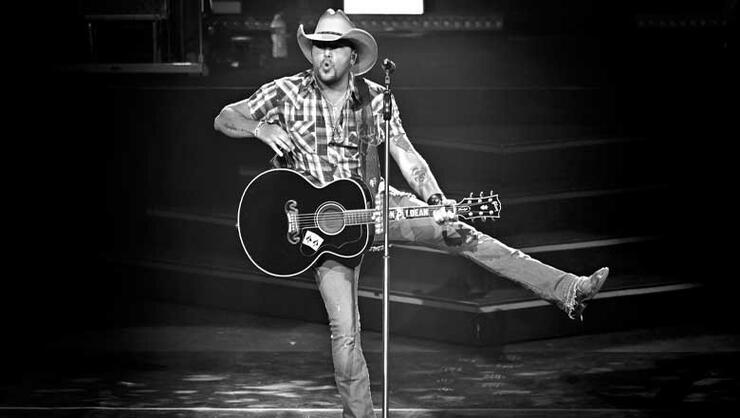 Jason Aldean's lengthy list of awards, accolades, and accomplishments speak for themselves, but that wasn't always the case. Early in Jason's career, his success was stacked and measured by album sales.
Since releasing his latest project, '9' Jason shared that he will continue to make full-length album and hopes that when he hits the stage on his 'We Back Tour,' fans will connect with his new songs and his elevated setlist.
"I want to take fans on a ride," the "Dirt Road Anthem" singer tells CMT's Cody Alan. "I don't want to take em' down to long, I don't want to keep em' up too long. It's really like putting together a puzzle. Come out with a banger and leave with a banger."
"I love the line in "We Back" that goes, "Thought we were gone, but you wrong, now it's on, We back." It feels like a clap back to the haters," prompts Cody.
"I just feel like a lot of times, ya know, in the music business, it's like if your album doesn't do as well as the previous album people are like, "Uh Oh. What's going on here?" laughs Jason. "I'm just like, "No. We aren't going anywhere. We are doing just fine."
Jason Aldean will be doing just fine. Catch him on the road in 2020 with Morgan Wallen and Riley Green joining as support acts, while Brett Young and Mitchell Tenpenny plan to join for the second half of added dates. Tickets and tour information can be found by clicking HERE.
Photo Credit: Getty Images.
Chat About Jason Aldean Claps Back At Haters