Justin Bieber Breaks Down The Songs on His New Album 'Changes'
By Taylor Fields
February 14, 2020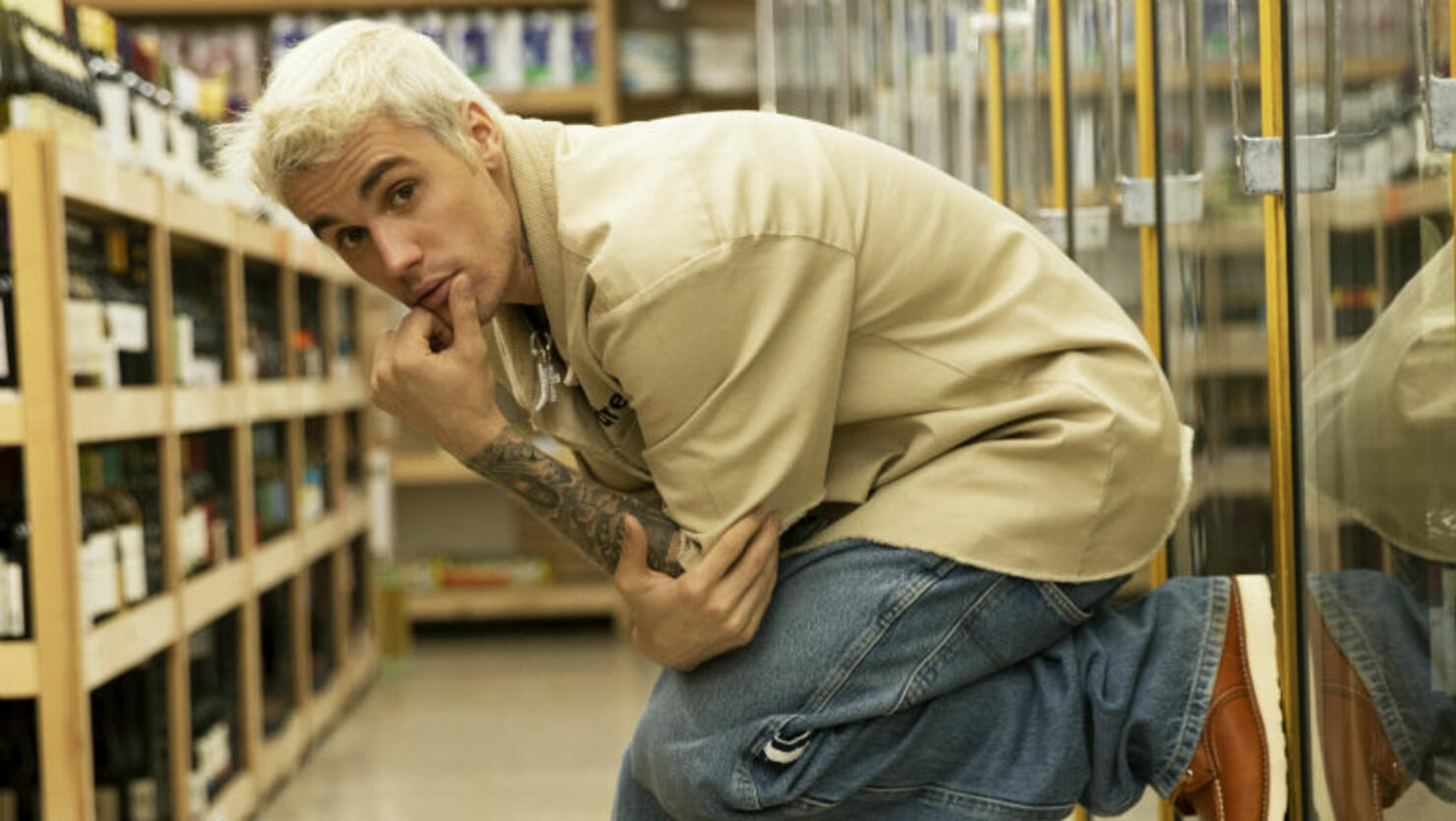 Justin Bieber's highly anticipated fifth album Changes has finally, officially arrived.
Bieber has been featured on several hit collaborations over the last five years, but Changes his the star's first album since 2015's Purpose, and is a genre all on its own - "R&Bieber" as he's called it. Changes showcases 17 new songs, including lead single "Yummy," the "Yummy" remix featuring Summer Walker, and the previously released "Get Me" featuring Kehlani and "Intentions" featuring Quavo. The album also includes guest appearances from Travis Scott, Post Malone, Clever and Lil Dicky.
Changes may have been a long time coming, but Bieber himself has experienced a lot over the last five years, and he tells iHeartRadio of the new release, "This album's been so therapeutic to make. Having the ability to share my life challenges, changes, love life [and] growth with the people who follow what I do is amazing. I love creating art both visually and sonically, and I'm excited for everyone to experience this album with me."
Justin's love life and marriage to Hailey Baldwin has certainly influenced his new album as several songs talk about the relationship he has with his wife. On "Forever," which features Post Malone and rapper Clever, he talks about that forever kind of love and finding the person you want to spend the rest of your life with. Bieber called the track as one of his "favorite songs on the album" and says, "This song, 'Forever' on my album is really special to me because when I look at my wife, I'm saying to myself, 'I want to be with this person forever.'" He adds, "Every time I look at my wife, I look at our love as being forever, so it wasn't one moment, but a whole life together that inspired this song."
"Habitual" and "Intentions" are also inspired by Justin's love for Hailey. Of "Habitual," he explains, "'Habitual' is about the love I share with my wife. It's a habit. Ever present and a basic part of my every day. Songs usually talk about new love. I thought it was important to talk about the constant love that gets me through every day." As for "Intentions," which features Quavo, he says, "It talks about my intentions with my wife to love her [until] death do us part, and it's really special to me." Bieber adds of working with Quavo, "We've done records together in the past and I just loved working with him every time. We've had so much fun performing this song together and I'm super grateful he decided to be a part of it."
Justin may have finally found the love of his life in Hailey, but as he explains on "Get Me" featuring Kehlani, "'Get Me' talks about me and my wife having a lot of things in common, and not knowing if I was ever going to find love. But, I did." He also says of working with Kehlani, who is touring with him this year, "When I heard the beat, I knew it was a record that she'd sound great on. It's been so fun working together, and I'm super excited to have her on tour this summer."
On "Second Emotion," Justin talks about vulnerability wanting to know if the person you have feelings for has the same feelings for you. He sings, "Try to bite my tongue, but I can't take it/ I got whiplash from me turnin' my head/ Have somewhere else to go, no, I can't make it/ I'd rather take my chance with you instead/ Do you second that emotion?/ Do you second that emotion? (Do you?)/ You really got me open." Justin tells us of the song, "This is a song that talks about, do you reciprocate this same love that I give to you? Do you second that emotion — meaning do you reciprocate it?"
As fans have seen in Bieber's YouTube documentary, Seasons, Justin reveals how his life has changed since he last released an album, and aside from getting married, he also reveals intimate details of his journey to be in good health and more. On "Changes," he sings about wanting to be the best version of himself, and how he's been feeling. He starts off by saying, "Some days I move like water/ Some days I burn like fire/ Some days I wanna push further/ Some days I wanna do nothin'" and continues, "And I just wanna be the best of me." Then, in the chorus, he sings, "I'm goin' through changes/ I'm goin' through changes/ Though I'm goin' through changes/ Don't mean that I'll change."
Justin explains of the song, "'Changes' talks about my life changes. How some days are good, some days are bad. How are we going to roll with the punches and adapt to the changes?"
Finally, although "Yummy" wasn't the first song Justin recorded for Changes, it was the first song he shared from the project. And as he explains of the "fun, upbeat" track, "'Yummy' is a song that is open for interpretation. I think it is a fun-loving song that you can kind of take it for what it is."
Make sure to listen to Changes Radio on iHeartRadio to hear exclusive content from Justin Bieber and listen to his new album.