Harry Styles to Perform During 'iHeartRadio Secret Session': How to Listen
By Taylor Fields
February 14, 2020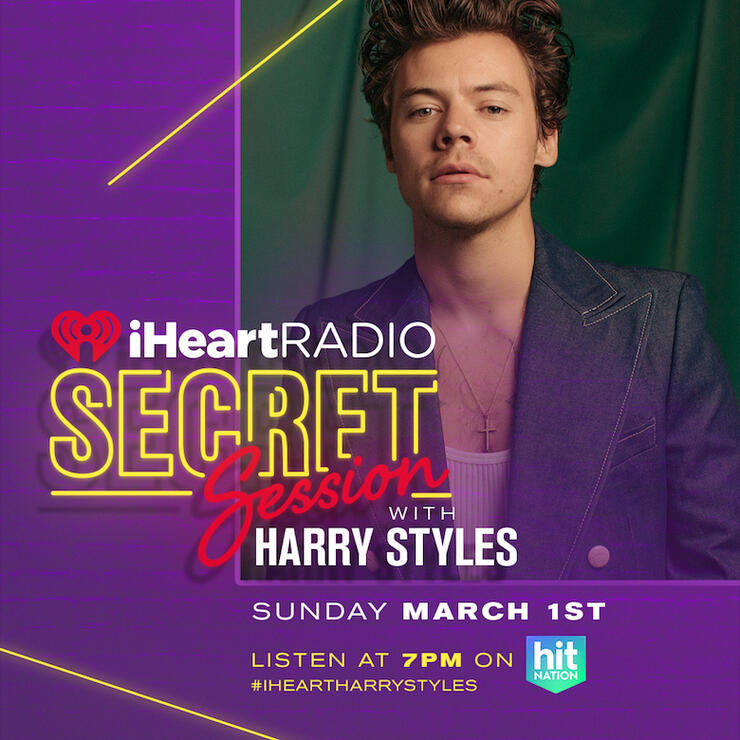 Harry Styles is going on tour this spring, but on March 1st, fans will get an exclusive taste of what they can expect because Harry will perform during an intimate secret show in New York City, and fans from across the country will be able to listen in on all the action.
Styles released his most recent album, Fine Line, in December 2019, and is set to head out on a world tour in April. Fine Line is the star's second solo album following his 2017 self-titled debut, and includes songs like his lead single "Lights Up," "Adore You" and "Watermelon Sugar," which he performed live on Saturday Night Live.
During his iHeartRadio Secret Session, fans can hear Harry perform songs from Fine Line and his previous album. He'll also talk about Fine Line, upcoming tour and more during an exclusive Q&A.
How To Stream The Show
Fans can listen and tune in free for an audio stream of the exclusive iHeartRadio Secret Session with Harry Styles on Sunday, March 1st at 7pm local time via iHeartRadio's Hit Nation — listen online or via the iHeartRadio app.
Get pumped for the show and listen to some of Harry Styles's Fine Line songs below.