Meghan Markle & Prince Harry Lay Off 15 London Staffers After Royal Exit
By Emily Lee
February 14, 2020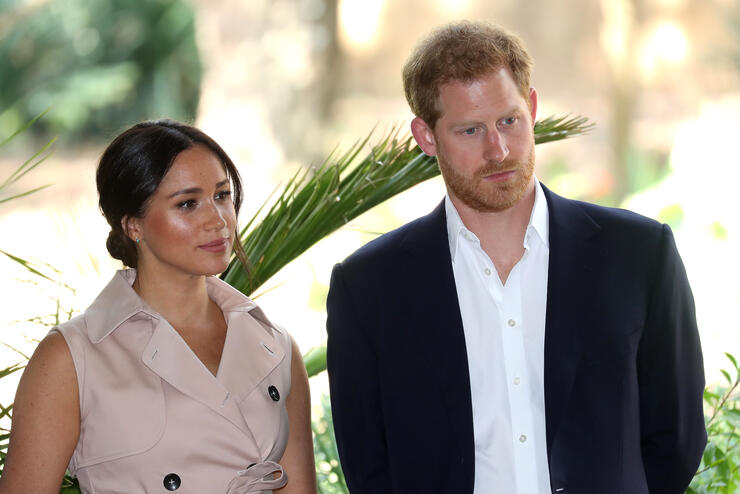 Just last month, Prince Harry and Meghan Markle announced they'd be stepping down as full-time working members of the Royal Family. Since then, they've been starting a new life for themselves, as well as their son Archie, in Canada. As a result of their historic decision, some big changes needed to be made. One of those changes involved their 15-member staff that helped them with their official royal duties back in London.
Unfortunately, the Duke and Duchess of Sussex laid off their former staff after their royal exit. According to The Daily Mail, the staff were informed of they lay offs in January. Among the 15 staff members to lose their jobs were private secretary Fiona Mcilwham, communications chief Sara Latham and assistant communications secretary Marnie Gaffney. Meghan and Harry's office operated out of Buckingham Palace.
Despite the unfortunate situation, The Daily Mail reports the staffers may be hired back by other members of the royal family. All the senior royals, including Prince William and Kate Middleton, have their own offices and staff that assist them with their royal duties. It's also been rumored that Harry and William's cousins, Princess Beatrice and Princess Eugenie, will take over some of the Sussexes' former patronages. Perhaps they will build up a royal staff of their own, as well.
Though many tough decisions had to be made, Harry and Meghan are reportedly much happier in Canada. "It was just this tremendous shift when Meghan returned to Canada [after their announcement]," a source told People. "You could tell that she felt so much less stressed."
"They are enjoying living a quiet life," the source continued. "They go for long walks, they do yoga, and Meghan cooks. They are real homebodies who love to chill out with Archie and the dogs."
Photo: Getty