Prince William & Kate Middleton Will Take a Break From Royal Life
By Emily Lee
February 14, 2020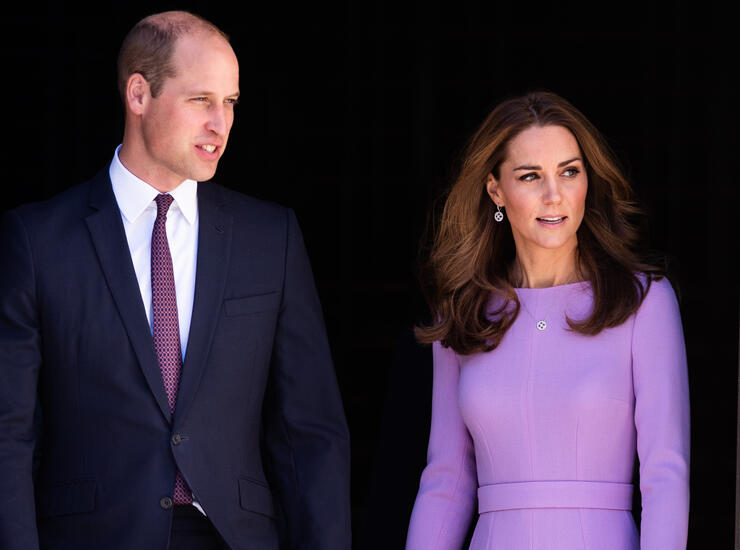 Prince William and Kate Middleton are taking a much needed break.
Following Meghan Markle and Prince Harry's historic decision to step down as full time working members of the Royal Family, Prince William and Kate Middleton have decided to take a break from their own royal duties. According to an Us Weekly source, the Duke and Duchess of Cambridge need some time off after all the drama over the past couple months.
"The Cambridges are busier than ever since Harry and Meghan left the U.K. You'd think their hectic schedule would put strain on the marriage, but it's actually brought them closer together," another source told Us Weekly. "Working as a team and supporting each other is essential at a time like this, and that's exactly what they're doing."
While the Cambridges, Queen Elizabeth and Prince Charles, were busy figuring out how to handle the fallout from 'Megxit,' they weren't able to spend as much time with their kids as they normally do. Prince George and Princess Charlotte will be on school break from February 17 to February 21, so, their parents will take a short break from work during that time, as well.
Meanwhile, Harry and Meghan are reportedly happier than ever in Canada. "They are enjoying living a quiet life," a source told People. "They go for long walks, they do yoga, and Meghan cooks. They are real homebodies who love to chill out with Archie and the dogs."
Photo: Getty