Stripper Who Fell Off 2-Story Pole Speaks Out After Having Mouth Wired Shut
By Peyton Blakemore
February 14, 2020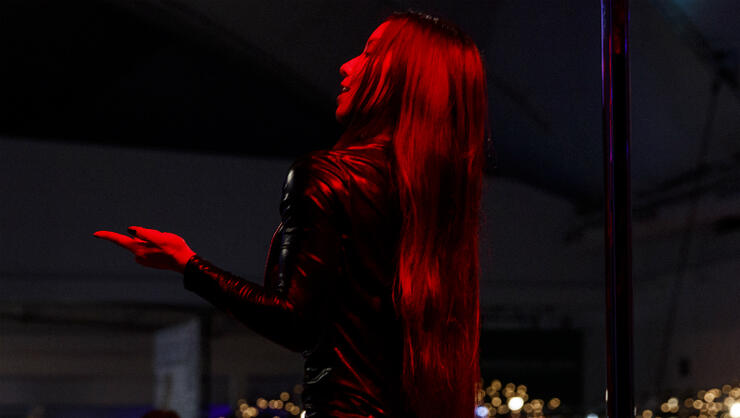 Genea Sky, the stripper who plummeted 15 feet off a pole, says the ordeal has forced her to get out of the stripping game.
While on the Wendy Williams Show on Friday (February 14), Genea opened up about the incident, describing the fall and the aftermath as "the worst pain" she's ever felt.
As previously reported, the exotic dancer, who worked at a famed Texas strip club, seriously injured herself last weekend when she was performing onstage. After getting to the top of a two-story pole, Genea came tumbling down, landing on her face. However, as seen in the viral video of the incident, Genea handled the fall like a pro, bouncing right back up and continuing to twerk. Genea though later took to Instagram to reveal that she suffered some serious injuries from the fall, including a broken jaw, cracked teeth, and a sprained ankle.
While the 24-year-old appeared on Wendy with her jaw still wired shut from her surgery, she told the talk show host her fall has been a blessing in disguise, admitting that she had been praying for something to force her to quit stripping so she could focus her attention on going back to beauty school to become an esthetician, TMZ reports.
Following Genea's fall, her friends set up a GoFundMe to help cover her medical expenses. Despite having a goal of $20,000 it raised $39,401 and counting.
Wendy additionally surprised Genea with a $10k scholarship to help in her goal to go back to school.