Sam Smith Teases New Album, 'To Die For,' With Personal Filter
By @Coldestdecember
February 17, 2020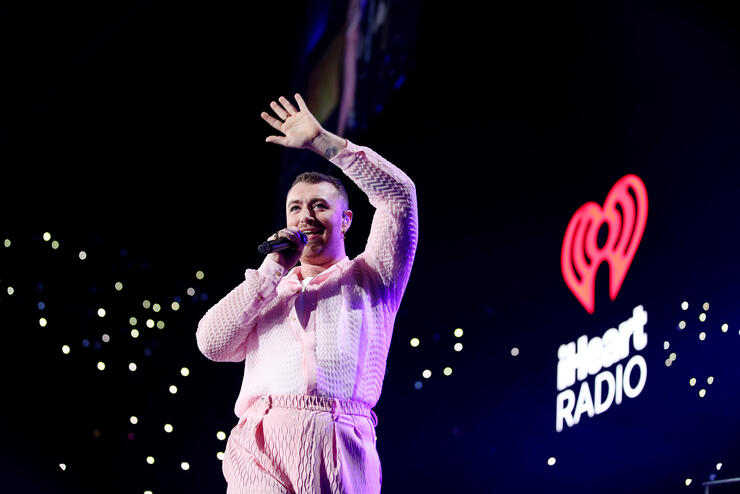 Sam Smith is celebrating the release of their upcoming album, To Die For. This album culminates a period of Smith's life where they spent the last two years setting themself free.
"I'm more proud of this album than anything I've ever done," said Smith. "I've really set myself free the last two years whilst writing this & I hope you can dance and relate to these stories. It's all for you, always." 
The singer published a video showing themself vibing to the the title track while glammed up in a princess filter and winged liner.
"I have my own filter. I'm hyped," Smith captioned the short video. Smith captioned the video. "Let me see you try it!? Get your princess on #todiefor." 
Smith can be heard singing in the background: "I just want somebody to die for/ Sunshine living on a perfect day/While My world's crashing down."
On Monday (February 10), the chart-topper announced the release date of the single and opened up about the meaning of it all.
"Releasing this song is going to be a wild one – I feel like it's from one of the deepest parts of me," they explained in a statement. "I wrote this with Jimmy Napes and Stargate in L.A. during a time of self-discovery and heartbreak. This is for all the lonely hearts out there on another Valentine's Day xx."
Smith previously worked with Napes and Stargate on 2017's "Too Good At Goodbyes." Their upcoming single follows their three 2019 releases: their cover of Donna Summer's "I Feel Love," solo single, "How Do You Sleep?" and their Normani collab, "Dancing with a Stranger."