Jack Antonoff Reflects On 6-Year Anniversary Of Bleachers' First Single
By Lindsey Smith
February 18, 2020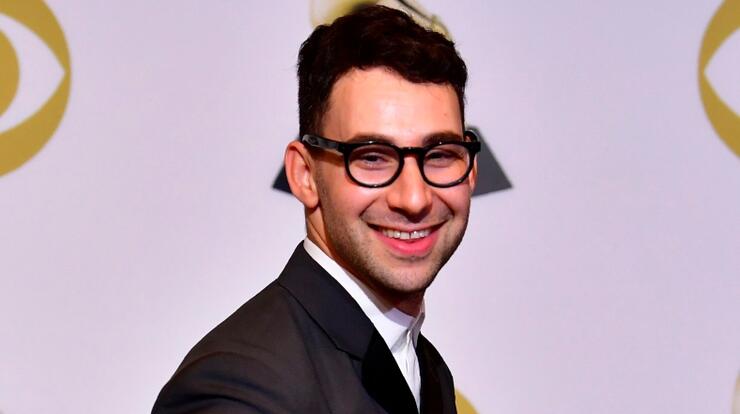 February 18, 2020 marks the six-year anniversary of Bleachers' first single, "I Wanna Get Better." The Jack Antonoff-led band released the song in 2014 with their debut album, Strange Desire, coming later that summer.
Antonoff took to Instagram to reflect on the song's anniversary and thanked fans for giving his band a chance. On top of the emotional post, Antonoff also hinted that Bleachers are gearing up to release some new music. The band's last release was 2017's Gone Now.
"I wanna get better was released 6 years ago today. That song was the front door to this house we live in now - some of us in the kitchen or the living room, some of us off alone in bedrooms, some of us in the attic (nothing is you / who i want you to love). the place is our world - who knew it would be such a special one. Cherish those who walked through that door. now... a few years later.... getting ready to release new music. same lessons to learn over and over but they always feel like new mountains. The work and beauty is in not getting jaded when you have to learn them again. Getting ready to pick up our conversation where we left off ..... a lot has changed. a lot always stays the same. made an album about it. for now, happy six years to that loud front door that you guys walked through with us. Here we are!"
Fans used the comments section to show the band how much the debut single means to them. "This song means so much to me. It has been a light in the darkest times. Truly saved my life. Thank you," one fan wrote. "I can't believe it was released SIX whole years ago?? I wanna get better will always have a massive place in my heart. thank you so much for giving me one of my all time favourite songs," another said.
Bleachers have been in and out of the studio for months and first confirmed to fans in November 2019 that their third album was in the beginning stages of recording. At the beginning of the year, Antonoff confirmed in a tweet that fans can expect new music this year so we're holding him to it!
Photo: Getty Images
Chat About Jack Antonoff Reflects On 6-Year Anniversary Of Bleachers' First Single