Selena To Be Honored With Tribute Concert 25 Years After Her Death
By Peyton Blakemore
February 19, 2020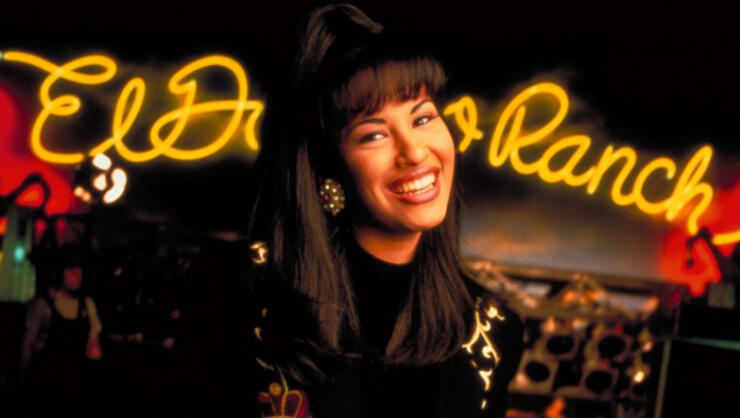 Some of the biggest names in Latin music are coming together to honor Selena Quintanilla.
On Tuesday (February 18), the late Mexican-American singer's family announced that Selena's home state of Texas will host a tribute concert, dubbed as Selena XXV-Veinticinco Años, to celebrate her enduring legacy.
"We are excited to bring this ultimate fan experience to honor and celebrate my sister, Selena," said Suzette Quintanilla, CEO/president of Q Productions in an official statement via Billboard. "Over the past 25 years, her influence and relevance have only grown throughout generations. Through our father, Abraham Quintanilla, we were taught to persevere in the face of adversity and to work hard to accomplish our dreams. Those core values, along with her amazing talent and ability to connect with people has helped sustain Selena's legacy and it is what makes her an impactful and an important role model 25 years later."
The concert, which will take place on May 9 at the Alamodome in San Antonio, features a star-studded lineup of Latin artists including Pitbull, Ally Brooke, A.B. Quintanilla III & Los Kumbia Allstarz, Becky G, Pete Astudillo, Ricardo Castillón, Ruben Ramos, Los Tucanes de Tijuana, Elida y Avante, Gilbert Velasquez, Isabel Marie and The Lab.
"My family and I are excited to celebrate this special moment of her 25 year legacy in San Antonio, Texas with her fans around the world," Suzette said in her statement. "San Antonio and the Alamodome have always held a special place in our hearts and we're honored that the city of San Antonio has welcomed us."
Selena, who was known as the Queen of Tejano, revolutionized the genre, creating timeless hits such as "Bidi Bidi Bom Bom," Como La Flor, and "Amor Prohibido," to name a few. Before her life was tragically cut short on March 31, 1995, Selena made history as the first Tejano artist to nab a Grammy in 1993.
Tickets for Selena XXV-Veinticinco Años range from $40 to $200. For performance schedules and other concert information visit www.selena25.com.
Photo: Getty Images
Chat About Selena To Be Honored With Tribute Concert 25 Years After Her Death