Thomas Rhett Shares Adorable New Photos Of Newborn Daughter, Lennon Love
By Blake Taylor
February 19, 2020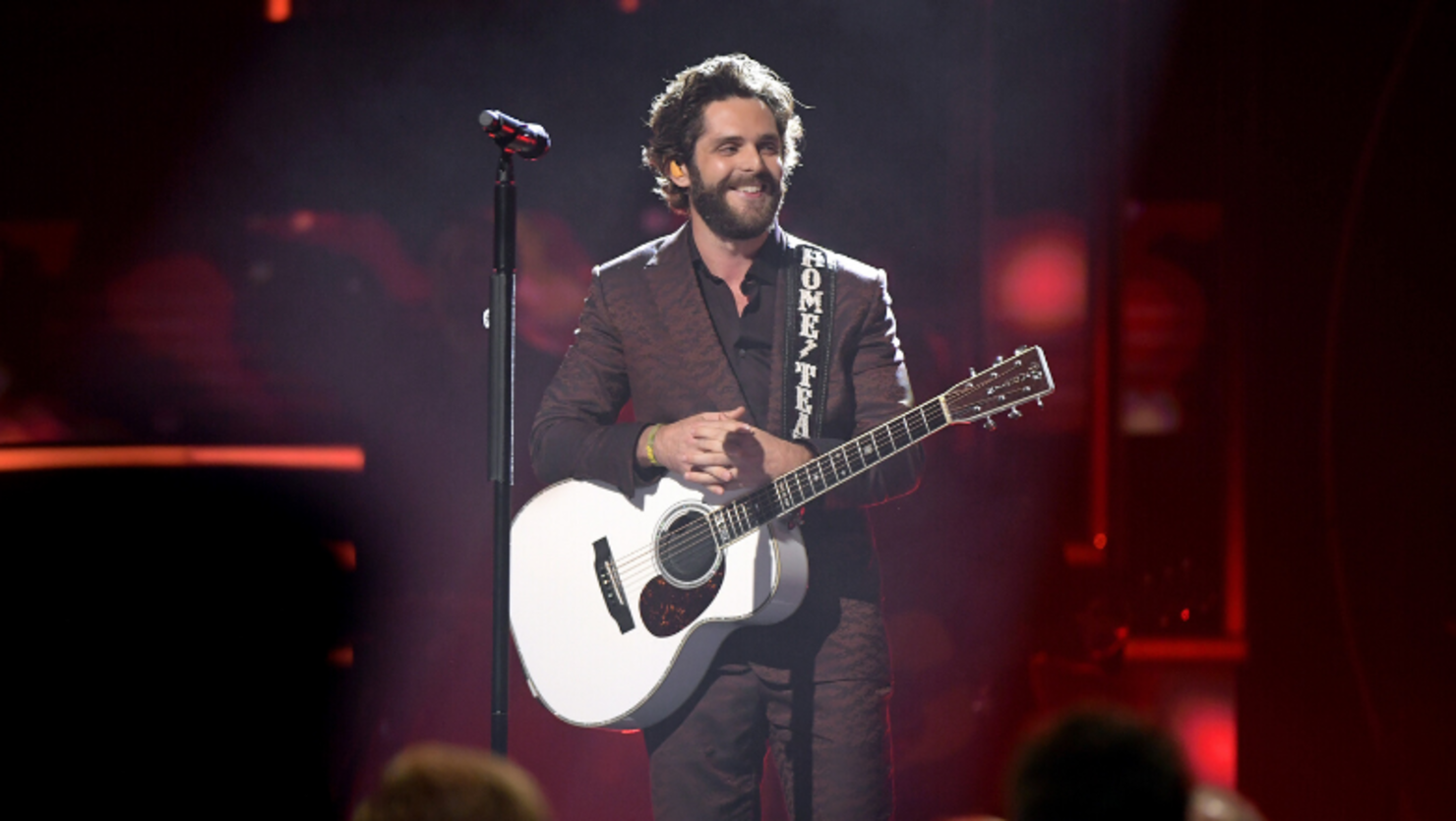 Thomas Rhett and his wife, Lauren Akins, just welcomed their third child, a baby girl named Lennon Love last week. At only nine days old, the baby girl is already starting to look just like her dad.
The country singer turned to social media on Tuesday (February 18) to share a photo of the adorable new addition to the family. The first of the two photos shows Rhett gazing lovingly at Lennon while the second shot captured the two looking directly at the camera. Beautiful, long hair clearly runs in the family!
Rhett and Akins welcomed Lennon Love on Monday, February 10 at 8:30 AM. Shortly after, the couple turned to social media to share the big news.
"Our early Valentine baby was born yesterday, February 10th and her sisters couldn't be happier to finally get to kiss her little face 🥰 Lennon Love Akins 💕" Lauren wrote on Instagram. "9lbs 2oz of lovveeee with lots of dark hair and blue eyes 💙We could not be more in love 💗💗💗"
The announcement came along with a series of adorable photos of the family loving on the precious newborn. The country star also shared the news on social media writing, "It was such a joy to watch this little angel be brought into the world. My wife is just incredible and was a champion through the whole birth🙌🏼"
He adds, "Watching our kids meet Lennon for the first time was probably the sweetest thing I've ever seen haha. Ada James and Willa Gray are gonna be the best big sisters to Lennon! The Lord is so good and I'm so grateful for my beautiful growing family. Y'all pray for us as we switch from man to man defense to zone🕺"
Rhett will be able to enjoy some time with his family at home before heading out on his "Center Point Road Tour" kicking off May 29 in Gilford, New Hampshire. Tickets to the tour are available now.