Niall Horan Releases 'Heartbreak Weather' Tracklist With Clever Promo Video
By Hayden Brooks
February 20, 2020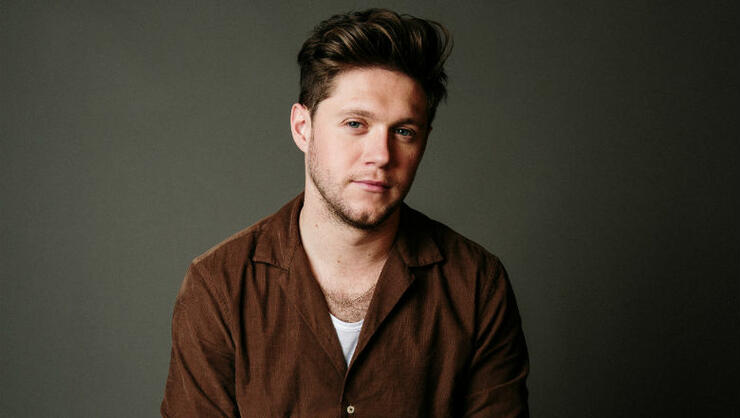 Niall Horan's upcoming album, Heartbreak Weather, is set to drop March 13 and the former One Direction bandmate just released the tracklist for the set with a clever video nodding to its theme.
On Thursday (February 20), Horan, 26, took to social media to unveil a two-minute promo video of him portraying an anchorman named Niall Storm with a script that name drops all of the titles on his upcoming project. "Thank you so much for tuning into Heartbreak Weather. This crazy little thing they call love isn't black and white after all, neither is this crazy little thing they call weather," he says in the promo, emphasizing the titles as they flash at the bottom of the screen. "Be sure to exercise your dear patience with hail forecast this weekend in Dublin, Ohio." Among the names include the title track, "Dear Patience," Bend The Rules," "Small Talk" and more.
Horan recently spoke about penning the project, admitting that its title derived from a break-up, but it wasn't a reference to anything in particular. "Heartbreak Weather was the first thing that I ever wrote down," he admitted during Most Requested Live. "When I started, [I was] like, 'How do I write a break-up album that doesn't sound sobby throughout, and really selfish?' So I just wrote down the phrase 'heartbreak weather,' I don't know where it came from..."
Photo: Rachel Kaplan for iHeartRadio