Kelly Clarkson Says She Looks Like She Had A Boob Job In New 'Voice' Photo
By Hayden Brooks
February 21, 2020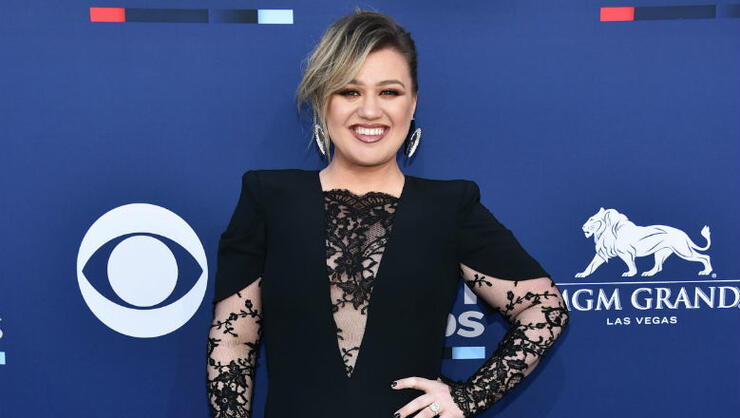 Kelly Clarkson's new promotional photo for season 18 of The Voice has the judge appearing a little more robust.
On Thursday (February 20), the coach, 37, took to Twitter to poke fun at the altered promotional shot, admitting that she looks as if she has had breast implants. "I feel like this is what I would look like with a boob job," she captioned the shot of her in a long-sleeve, silky dress, alongside a laughing emoji. "I don't know why my chest looks enormous in this pic but thank you to the Universe for this one ha! Finally!"
As for her pose, the chart-topper said that she noticed it's a bit superhero-ish, writing, "I also feel like all I need is a cape and then I'm ready save some civilians, y'all!"
Clarkson's upcoming season of the NBC competition begins on Monday and follows her reign over season 17 when team member Jake Hoot won the season. For the upcoming cycle of the show, Clarkson will be working alongside John Legend, Blake Shelton and first-time coach Nick Jonas.
Stay tuned for more of Clarkson on The Voice when the show premieres Monday at 8 p.m. PT/ET on NBC.
I feel like this is what I would look like with a boob job 🤣 I don't know why my chest looks enormous in this pic but thank you to the Universe for this one ha! Finally! 😜 I also feel like all I need is a cape and then I'm ready to save some civilians y'all! https://t.co/QFmIjEcOzx

— Kelly Clarkson (@kellyclarkson) February 20, 2020