Man Charged For Threatening Whistleblower's Lawyer After Trump Rally
By Bill Galluccio
February 21, 2020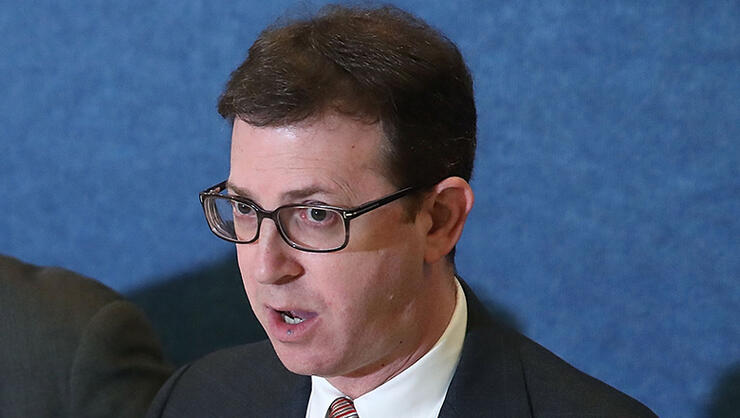 A Michigan man was arrested for allegedly sending a threatening email to Mark Zaid, the Washington lawyer who was representing the whistleblower who sparked the impeachment of President Donald Trump. Federal prosecutors said that Brittan J. Atkinson threatened to kill Zaid, writing to the lawyer that he would "hunt you down and bleed you out."
"All traitors must die miserable deaths," Atkinson allegedly wrote. "Those that represent traitors shall meet the same fate[.] We will hunt you down and bleed you out like the pigs you are. We have nothing but time, and you are running out of it, Keep looking over your shoulder[.] We know who you are, where you live, and who you associate with[.] We are all strangers in a crowd to you[.]"
Officials said that Atkinson sent the email the day after a Louisiana rally in which President Trump called Zaid a "sleazeball" and held up his photo while reading some of his tweets to the crowd.
Atkinson was charged with violating a federal law banning threats communicated across state lines and faces up to five years in prison if he is found guilty.
Zaid told Politico it was not the first time he has been threatened, but said it was the first time somebody has actually been charged for making threats against him.
"It's not appropriate for anyone to threaten another individual's life, regardless of political views," Zaid said. "My job was to ensure the rule of law was followed in how whistleblowers are treated. That role should not be negatively weaponized by partisans."
"I hope this indictment sends a message to others that such behavior will not be tolerated by a civil society that is governed by law," he added.
Photo: Getty Images