Reba McEntire Announces Return To Universal Music Group Nashville
By Blake Taylor
February 21, 2020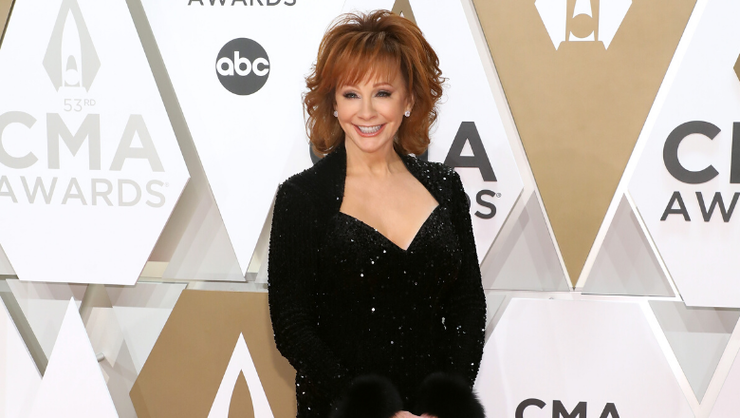 Reba McEntire has announced she is returning to her former label home at Universal Music Group Nashville.
McEntire spent the first 32 years of her career first on Mercury and then on MCA Records, both of which are under UMG. During that time, the iconic country star earned 33 of her 35 total career No. 1 singles and sold over 56 million albums worldwide.
"It's a wonderful feeling to be back with the family where I started," McEntire said in a press release. "I am thrilled because my catalog is here at Universal and I'm really excited to revisit all the songs that I recorded many years ago. We're going to have a lot of fun."
"At a time when our music, our community and our artists need a bright guiding light, Reba returning to the place where it all started is a great testament to her continuing impact and her powerful musical legacy and we are so proud she's coming home," says UMG Nashville President Cindy Mabe. "Reba is a music icon who changed culture and paved her own path by making strong empowering musical statements throughout her career through her songs, her videos, her fashion, her shows and her persona. She's inspired so many generations of fans and there is so much more impact to be made. It is our honor and privilege to get to collaborate and grow the future of Reba's musical career."
The news came during a Country Radio Seminar luncheon hosted by UMG in Nashville, TN. McEntire performed a three-song acoustic set that included "How Blue," "And Still" and "Fancy" to accompany her news. Additionally, labelmates including Carrie Underwood, Keith Urban, Sam Hunt and more took the stage ahead of McEntire.
Looking ahead, McEntire plans to hit the road for her first headlining arena tour since 2011. The trek will kick off on March 20 in Evansville, IN running through May 9 in Grand Rapids, Michigan.
A full list of tour cities and dates can be seen here. Tickets to the tour are on sale now.