New Details Emerge About Pop Smoke's Murder
By Peyton Blakemore
February 22, 2020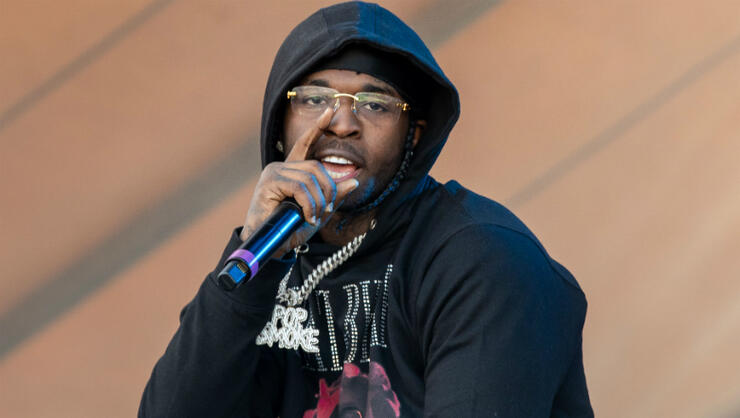 As police continue to investigate who was behind the tragic murder of Pop Smoke, TMZ has learned that the 20-year-old rapper shut down one of his own performances just days before his life was cut short out of concern there may have been gang members in the audience.
According to the outlet, Pop was scheduled to play at Kings Theatre in Brooklyn last Sunday (February 16), but took to Instagram just before the show to cancel. While the "Welcome To The Party" rapper blamed the cancellation on cops, saying on social media, "Unfortunately NYPD wouldn't let me perform," law enforcement sources recently told TMZ it wasn't the NYPD that shut the concert down, it was Pop.
As fans know, the rapper was out on bail in a federal car theft case and was ordered to stay away from gang members, so "cops say canceling the show was really self-preservation."
The fact that Pop was reportedly concerned about gang members, is said to have triggered alarm bells for authorities, especially since one of the early rumors following Pop's passing was that gang members might have been behind his murder.
Pop, born Bashar Jackson, was shot and killed early Wednesday morning (February 19). While authorities first thought it was a home invasion gone wrong, TMZ later reported that authorities believe his death was a targeted hit based on accounts by those who saw surveillance footage from outside the Hollywood Hills home where he was gunned down.
Photo: Getty Images
Chat About New Details Emerge About Pop Smoke's Murder