Prince Harry & Meghan Markle Reveal New Details Of Royal Transition
By Peyton Blakemore
February 22, 2020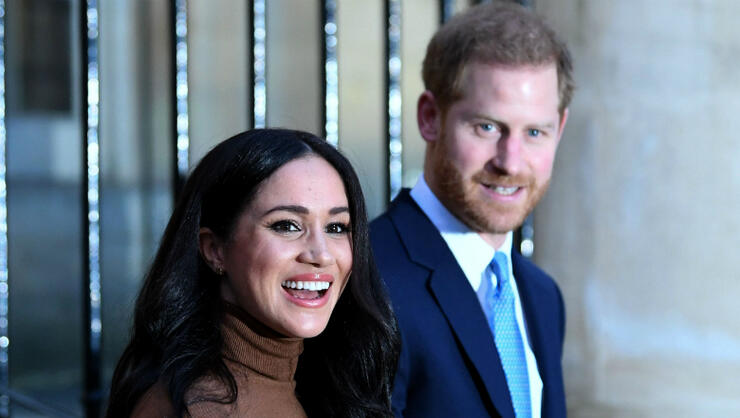 There are a lot of changes in store for the Duke and Duchess of Sussex.
On Friday (February 22), Prince Harry and Meghan Markle shared new details about their transition as they prepare to step down as senior members of the Royal Family next month.
In a lengthy statement released on their website, Sussex Royal, the couple outlined their plan to launch a non-profit organization, confirmed that they will no longer be using their "Sussex Royal" title, and shared that they will continue to require effective security "to protect them and their son."
"We had hoped to be allowed to share these details with you sooner (to mitigate any confusion and subsequent misreporting), but the facts below should help provide some clarification around this transition and the steps for the future," Meghan and Harry's statement began.
The statement went on to share their plans to launch a non-profit organization, however, the Duke and Duchess of Sussex made it very clear that "do not plan to start a 'foundation', but rather intend to develop a new way to effect change and complement the efforts made by so many excellent foundations globally."
"The creation of this non-profit entity will be in addition to their cause driven work that they remain deeply committed to. While The Duke and Duchess are focused on plans to establish a new non-profit [organization], given the specific UK government rules surrounding use of the word 'Royal', it has been therefore agreed that their non-profit [organization] will not [utilize] the name 'Sussex Royal' or any other iteration of 'Royal," the statement explained. Adding, "For the above reason, the trademark applications that had been filed as protective measures and that reflected the same standard trademarking requests as done for The Royal Foundation of The Duke and Duchess of Cambridge, have been removed."
Despite reports claiming Queen Elizabeth II stopped them from trademarking the "Royal" name, Harry and Meghan noted that "there is not any jurisdiction by The Monarchy or Cabinet Office over the use of the word 'Royal' overseas," they said they "do not intend to use 'Sussex Royal' or any iteration of the word 'Royal' in any territory (either within the UK or otherwise) when the transition occurs Spring 2020."
While the couple said they are looking forward to their new chapter, Harry and Meghan called the transition "saddening," given "the closeness of Their Royal Highnesses and their dedicated team."
Photo: Getty Images
Chat About Prince Harry & Meghan Markle Reveal New Details Of Royal Transition