The Most Touching Moments from Kobe & Gigi Bryant's Memorial Service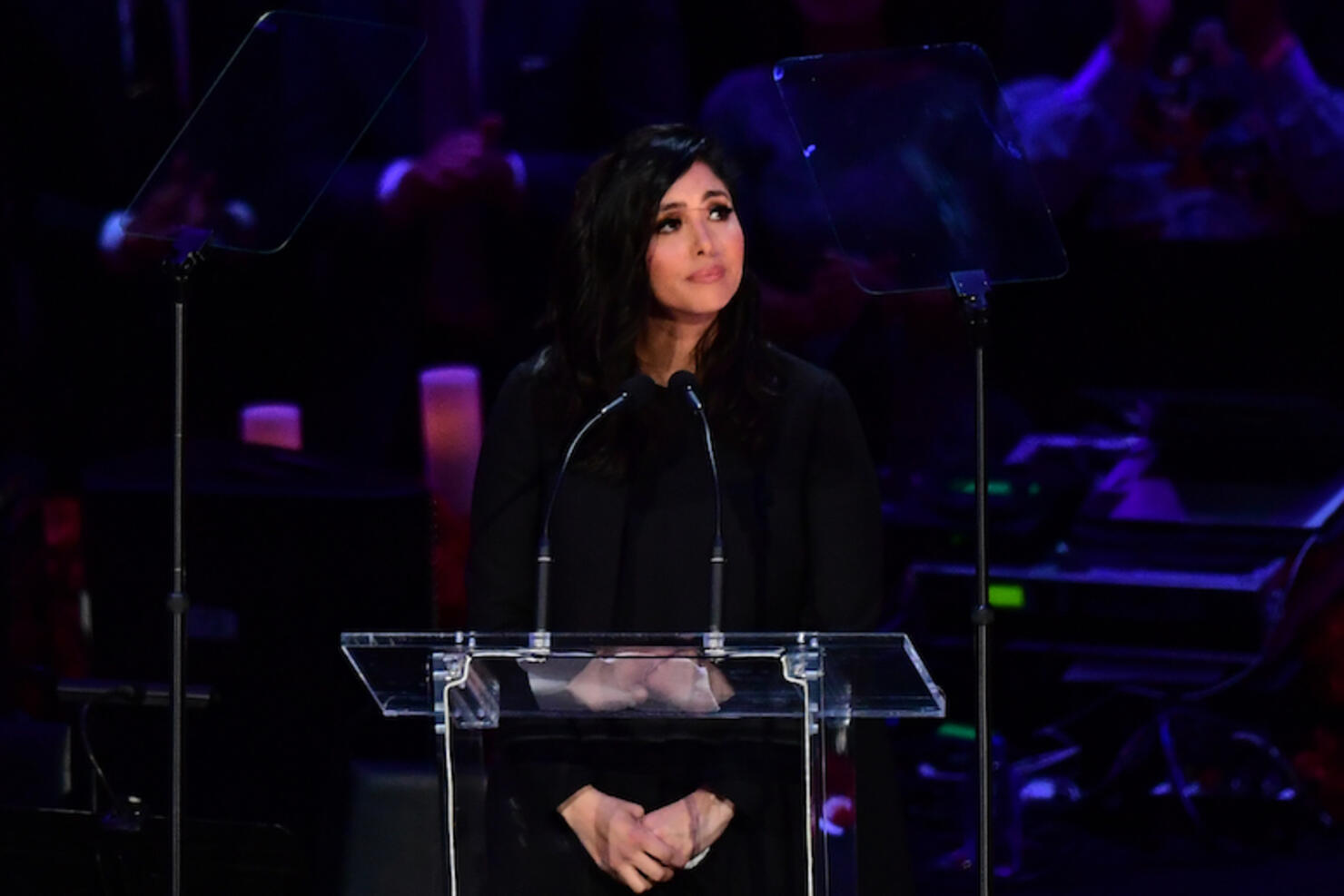 There wasn't a dry eye in the Los Angeles Staples Center on Monday (February 24).
20,000 mourners gathered inside the house that Kobe Bryant built to honor the late legend and his 13-year-old daughter Gianna. The father-daughter duo's life and legacy were celebrated with a public memorial service nearly one month after their lives, along with seven others, were cut short in a tragic helicopter crash.
Monday's emotional ceremony featured performances from Beyoncé, Alicia Keys, and Christina Aguilera as well as a number of personal tributes from those closest to Kobe, including Jimmy Kimmel, Michael Jordan,Shaquille O' Neal, and his wife,Vanessa Bryant, who shared stories of both her husband and daughter's legacies.
Kim Kardashian, Kanye West, Kris Jenner, Jennifer Lopez, Snoop Dogg, Dwyane Wade, Gabrielle Union, Magic Johnson, Michael Phelps, Alex Rodriguez, LL Cool J,Queen Latifah, Kyrie Irving, and Steph Curry, to name a few, were among the many celebs in attendance for the homegoing ceremony.
Here are the most touching moments from Kobe and Gigi's memorial service.
Beyonce's opened up the memorial service with an emotional performance of "XO" and "Halo".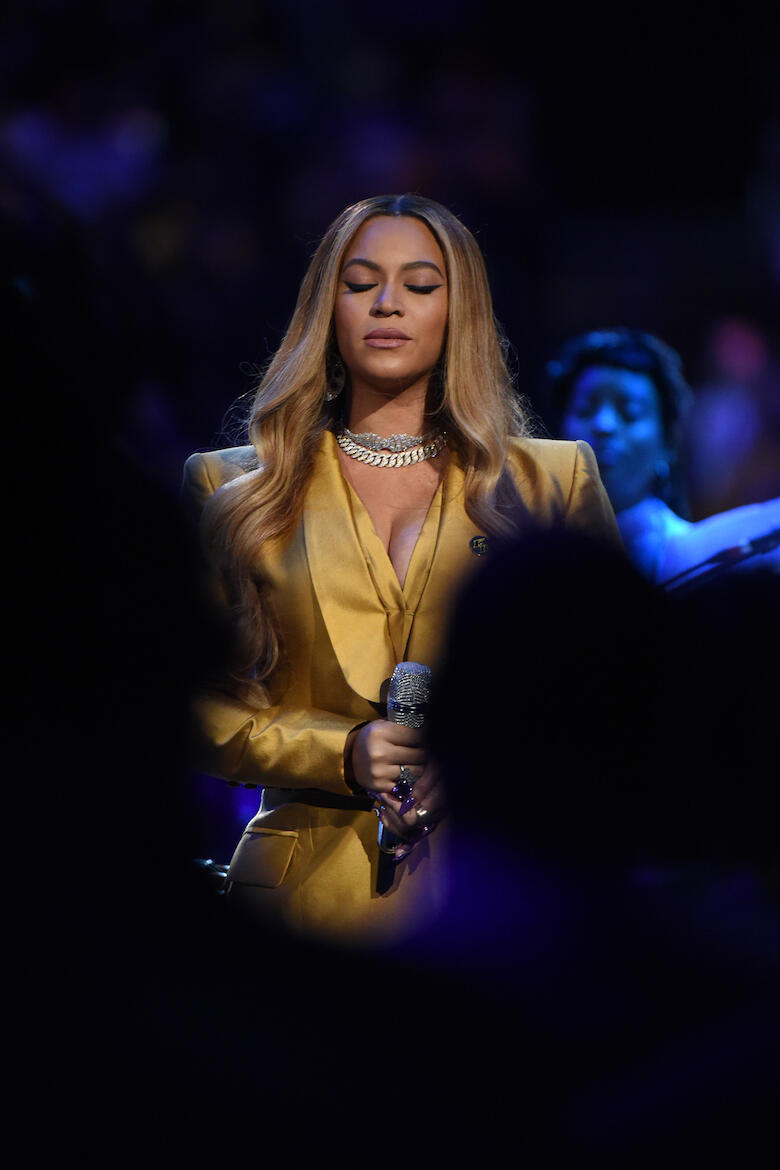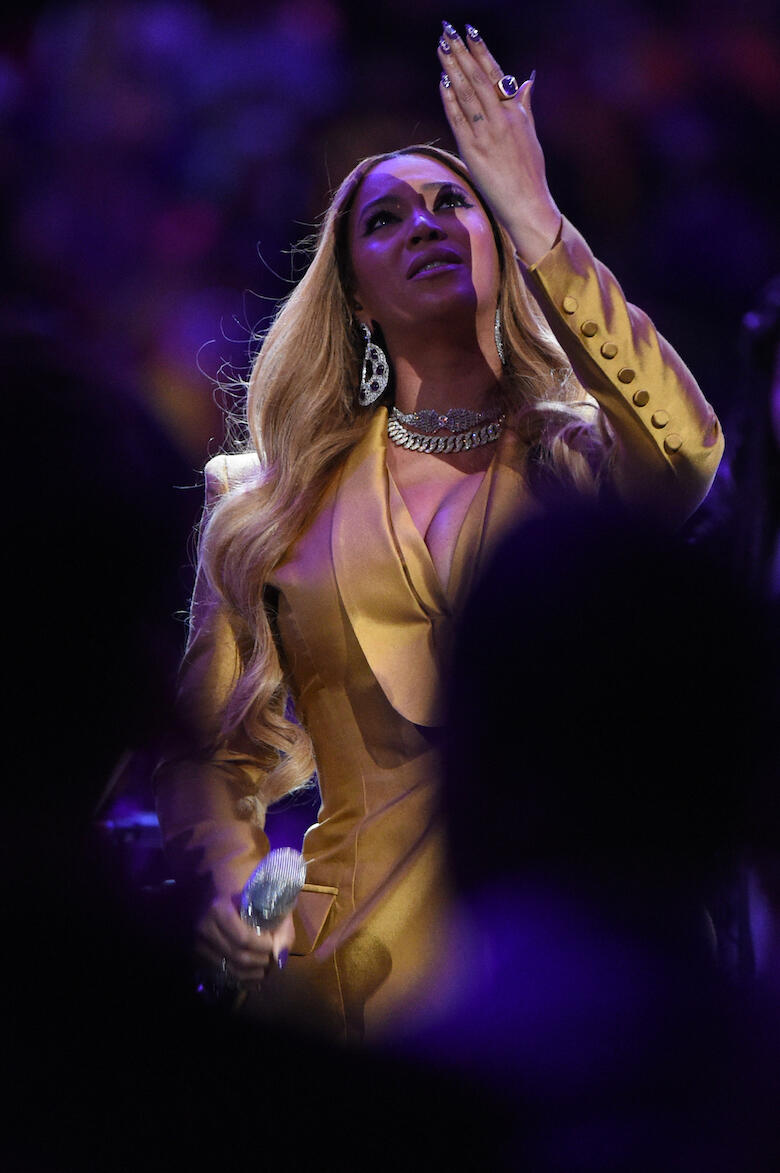 Kobe's wife, Vanessa, gave an emotional speech during the "Celebration of Life" ceremony, sharing intimate stories about her late husband and daughter.
Michael Jordan helped Vanessa offstage following her emotional tribute.
20,000 mourners looked-on as those closest to Kobe and Gigi said their final goodbyes.
Jimmy Kimmel, who served as a master of ceremonies, lead the initial tribute to the late legend and his 13-year-old daughter.
"White Mamba" Diana Taurasi spoke of her strong bond with Kobe and Gianna's impact on girls basketball.
Alicia Keys performed Beethoven's "Moonlight Sonata," which was Kobe and Vanessa's love song. The late legend learned how to play the classical arrangement on the piano for Vanessa as a testament of their love.
Jay-Z and Diana Taurasi shared a warm embrace after the memorial service.
Following his emotional speech, Shaquille O'Neal came offstage to give Vanessa a hug.
A spotlight remained on Kobe's retired jerseys at the Staples Center during the ceremony.
Michael Jordan delivered a moving speech, calling Kobe is little brother.
Christina Aguilera closed out the memorial service singing "Ave Maria."