Flight Attendant Filmed Giving Out Snacks By Throwing Them Down The Aisle
By Dave Basner
February 25, 2020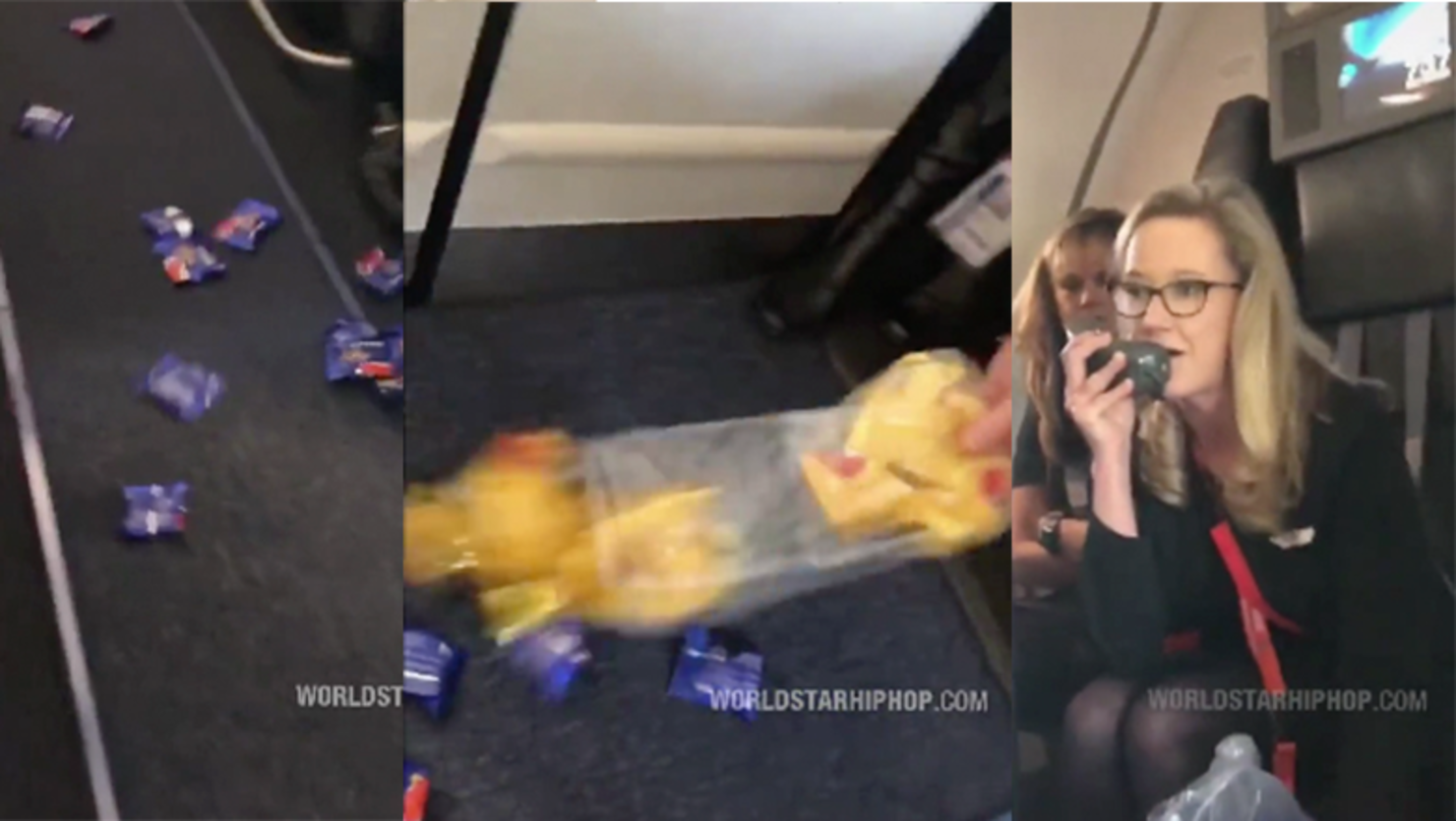 Air travel can be difficult, but if you think it's bad for you, imagine how flight attendants feel - air travel is their job. While they might get to see exciting places and meet interesting people, there are a lot of downsides as well, like having to to put up with rude passengers, delays, and crying babies. So it's no surprise they might get annoyed now and then. In fact, a video has come out showing one flight attendant throwing snacks down the aisle rather than passing them out. However, even though many captions for the clip make it seem like the woman doesn't care about her job, that's not at all what is going on.
If you look, the flight attendants are in their jump seats, which only happens on take-off, landing and during turbulence. Chances are this flight was a little bumpy so the crew wasn't able to do food or drink service. Realizing some passengers might be hungry, they devised this creative way of getting snacks to everyone. She even joked at the end about how she's gonna do the same with their drinks.
Pretty impressive that even with everything flight attendants deal with daily, they're still able to keep smiling and making people laugh.
Photo: WorldStarHipHop