Florida Georgia Line Sends "PSA" To Carrie Underwood
By Lauryn Snapp
February 25, 2020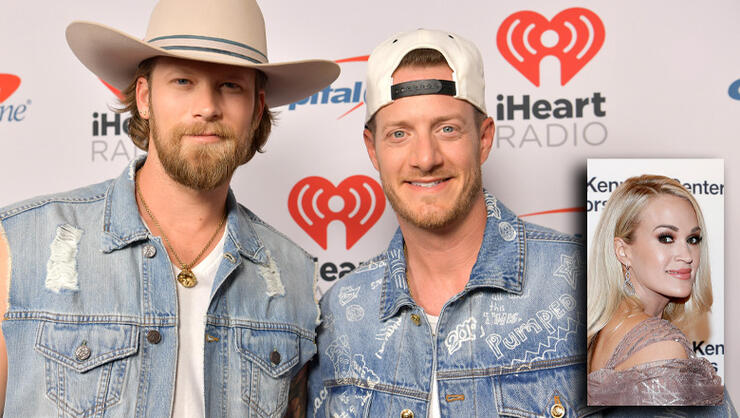 Spread the word, Florida Georgia Line is hoping to reach Carrie Underwood, but they don't have her contact information. 
Brian Kelley and Tyler Hubbard are turning to Instagram with a special "PSA" message that they are hoping will reach Carrie. However, this isn't your typical "Public Service Announcement," instead, the duo has a very special "Public Song Announcement."
Watch the video below to see BK and Tyler call out to the global superstar from their Tree Vibez studio and tease the chorus of their newest hot bop, written alongside Julia Michaels. 
"@carrieunderwood, whether you know it or not, we are huge fans of you, and we have always wanted to do a song with you we've just been waiting on the right one......We think this is it 🔥🔥🔥🔥🔥🔥🔥🔥🔥"
Do you want to help FGL reach Carrie? You can help this collaboration happen by reposting, sharing, and commenting on socials!
Photo Credit: Getty Images.  
Chat About Florida Georgia Line Sends "PSA" To Carrie Underwood