Megan Thee Stallion, SZA & Normani Reveal First Time They Knew They Made It
By Lauren Crawford
February 25, 2020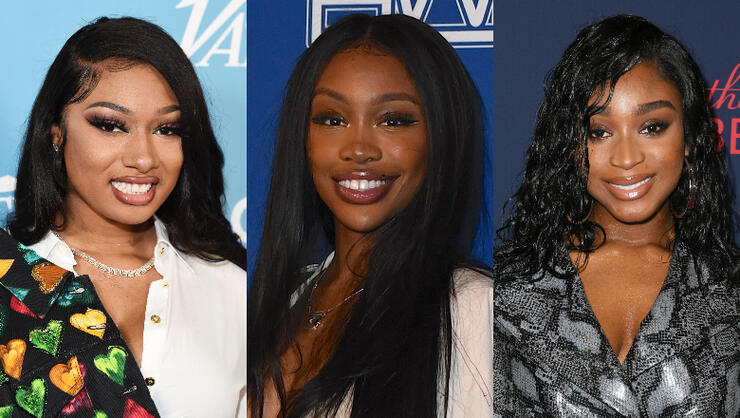 Megan Thee Stallion, SZA, and Normani are talking "first times." Well, more specifically the first time they realized they made it!
Rolling Stone's "Women Shaping The Future" cover stars came together for the mag's "The First Time" video series to discuss the moments they knew their music careers had finally taken off.
"The first time I feel like I ever made it was when my grandma saw me on TV," Megan began. "She was telling all her friends, and then she called me. Now I got to come to the house. Now everybody's at the house like, 'We saw you on TV.'"
Similarly, Normani's "I made it" moment involved her grandmother as she recalled performing for her during a hometown show as a standout career moment. However, the "Diamonds" singer noted that she feels like she still has more to accomplish in career — a sentiment shared by SZA.
"I still don't feel like I made it," the "Power is Power" singer explained. "I told my grandma I was in school for so long until she saw me on TV, and then I was like, 'I don't know' […] This is the precipice of our careers, of our life stories, of our journeys, so we're making it currently, and every day it's, like, growing exponentially. We're just curating our lives."
The ladies additionally discussed their first time meeting one another and their first time "driving the boat."
Check out the video below.