Bestselling Author and Undersea Explorer Clive Cussler Dead at 88
By R.J. Johnson - @rickerthewriter
February 26, 2020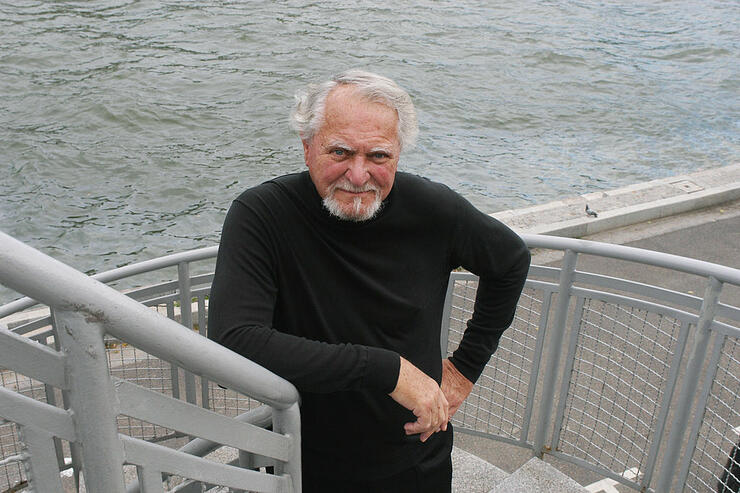 Bestselling author Clive Cussler died on Monday, his family announced Wednesday afternoon. He was 88 years old.
His wife, Janet Horvath, posted the news on Facebook, writing that it had been a privilege to "share in his life."
"It is with a heavy heart that I want to share the sad news that my husband, Clive passed away on Monday. It has been a privilege and a great honor to share in his life. I want to thank you, his fans and friends for all the support, for all the good times and all the adventures you have shared with him," Horvath wrote.
"He was the kindest, most gentle man I ever met. I have always loved him and always will. I know, his adventures will continue," she added.
No specific cause of death was given.
Cussler was best known as an adventure novelist, who wrote more than 80 books and appeared on The New York Times Fiction Best-Seller list at least 20 times throughout his career. His most popular character, Dirk Pitt, was the protagonist in novels that often took an alternative view of history, such as the assassination of Abraham Lincoln, the location of sunken treasure, or famous shipwrecks. His larger than life villains and snappy dialogue proved to be incredibly popular over the years as his books sold more than 100 million copies worldwide.
Cussler began writing in the 60s after his wife took a job working nights and he was left alone at night with no one to talk to and nothing to do. Two of his books were made into movies, including 'Sahara' in 2005 starring Matthew McConaughey, and 'Raise the Titanic' in 1980.
His books were published in more than 40 languages in over 100 countries across the world, according to his website.
The novelist was also known as an enthusiastic underwater explorer, a passion he channeled as the founder and chairman of the National Underwater and Marine Agency (NUMA), which is responsible for the discovery of more than 60 shipwreck sites worldwide. The agency is responsible for several notable finds, including the RMS Carpathia, the ship known for being the first ship to come to the aid of the Titanic survivors, as well as the first ironclad of the Civil War, the CSS Manassas.
Photo: Getty Images