Chris Harrison Talks Rumors Peter Weber Ends Up With 'Bachelor' Producer
By Emily Lee
February 26, 2020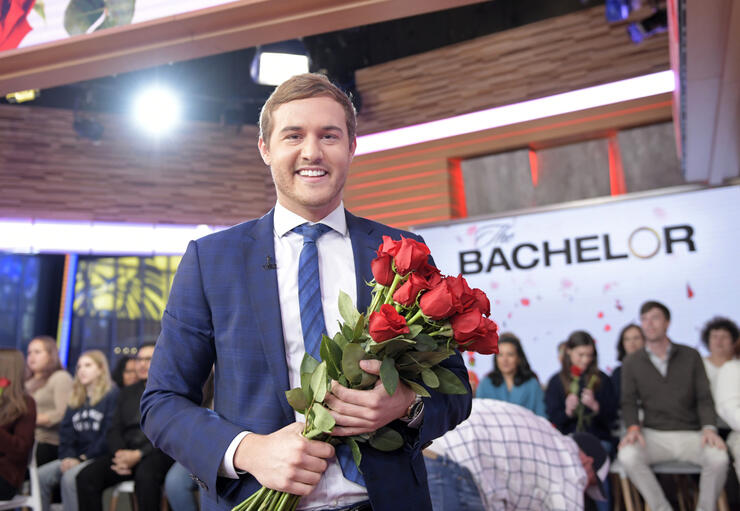 With every new season of The Bachelor and The Bachelorette, longtime host Chris Harrison promises viewers the most dramatic finale yet. While that doesn't always prove to be the case, there's a popular Reddit theory suggesting current Bachelor Peter Weber ends up with Julie LaPlaca— one of the show's producers— rather than any of the contestants. Harrison seemed to purposefully fuel the fire after posting a photo of himself with both Weber and LaPlace on Instagram.
While chatting with Access on Tuesday (Febraury 25), Harrison finally addressed the popular fan theory for the first time, as well as his Instagram post. "Actually, I didn't mean to do anything other than the fact that we spend a lot time together, we travel the world together," Harrison explained. "Julie, an amazing, talented, smart producer that works for us — works on the show, so she's with Peter."
Harrison didn't confirm or deny the rumors, of course, because that would spoil the upcoming finale. He did, however, hint that Weber and LaPlaca have a close relationship behind the scenes. "It's an intimate relationship," Harrison said. "You spend that much time together we all get close. Sometimes those lines get blurred."
When it comes the crew "interfering" with Weber's decisions on the show, Harrison there's only one rule they follow. "Peter needs to have the best opportunities to find love. If something were to mess that up, then we would step in. We would help."
Weber's season of The Bachelor will come to an end in the two-part finale airing on March 9 and 10. We'll all just have to tune in to find out who walks away with the final rose.
Photo: Getty