Lauv to Celebrate Debut Album During Intimate NYC Album Release Party
By Taylor Fields
February 26, 2020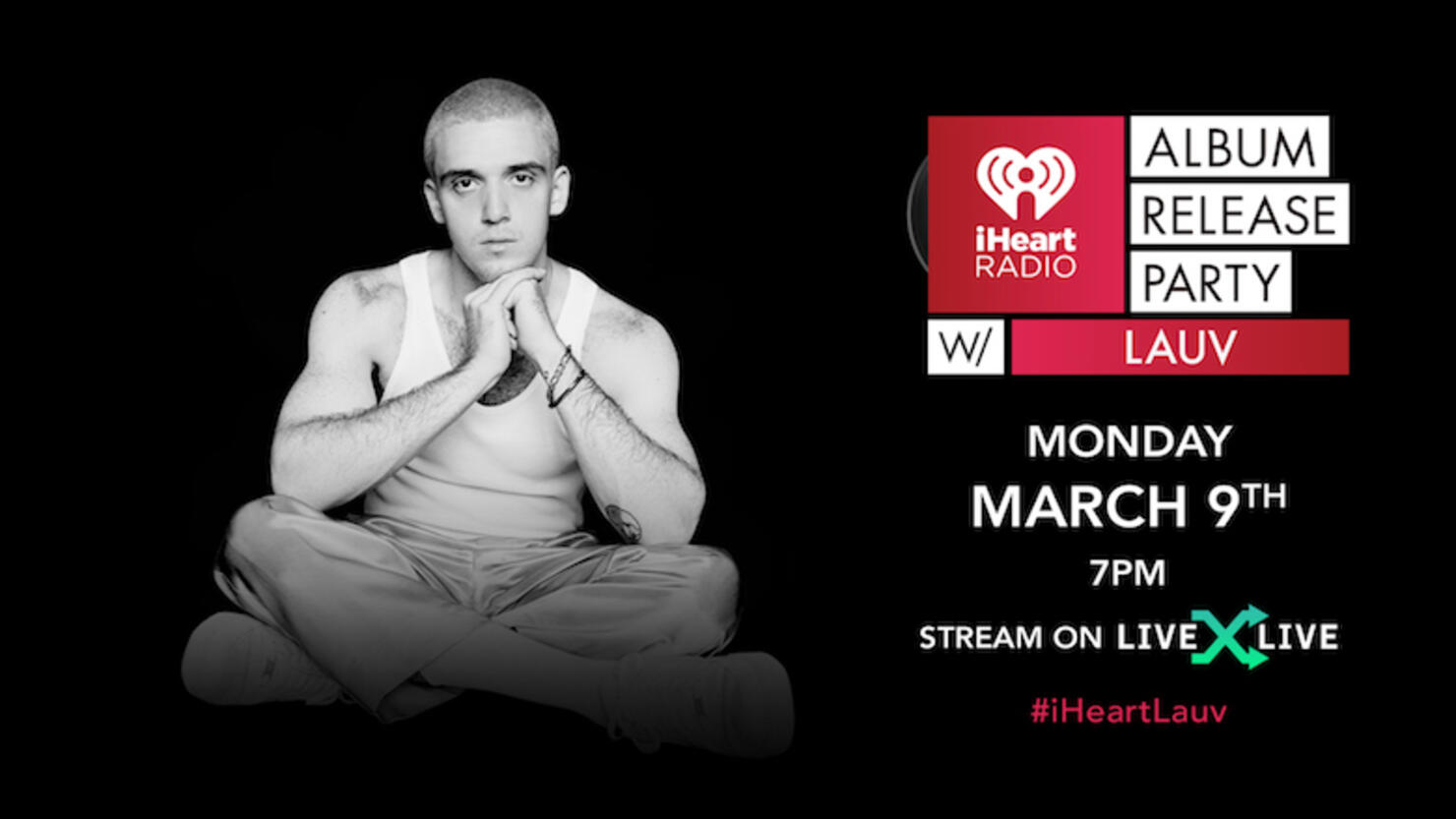 Over the last few years, Lauv has released some incredible hit songs that could be heard all over the radio, and finally, on March 6th, the singer/songwriter is releasing his debut full-length album, ~how I'm feeling~. And, just a few days later, on March 9th, Lauv will be celebrating during his intimate iHeartRadio Album Release Party, and fans from across the country will be able to tune in and watch live!
~how I'm feeling~ showcases 21 songs in total, which includes some previously released tracks like "I'm So Tired..." featuring Troye Sivan, "F***, I'm Lonely" featuring Anne-Marie, his new single "Modern Loneliness," and more. The album also features appearances from artists including BTS, Alessia Cara, Sofia Reyes and LANY.
During his iHeartRadio Album Release Party, Lauv will perform songs from ~how I'm feeling~, and open up about the making of his debut album and more during an exclusive Q&A.
How To Stream The Show
Fans can listen and tune in free for a video stream of the exclusive iHeartRadio Album Release Party with Lauv on Monday, March 9th at 7pm local time via LivexLive.com through the LiveXLive mobile and OTT apps for iOS, Android, Roku, Amazon Fire TV, Samsung TV, and Apple TV. The stream will also appear on YouTube, LiveXLive's Twitch channel and LiveXLive's socials.
Get pumped for the show and listen to some of Lauv's ~how I'm feeling~ songs below.