Learn How To Unlock "Chewie Mode" On Millennium Falcon: Smugglers Run
By Scott Harris
February 26, 2020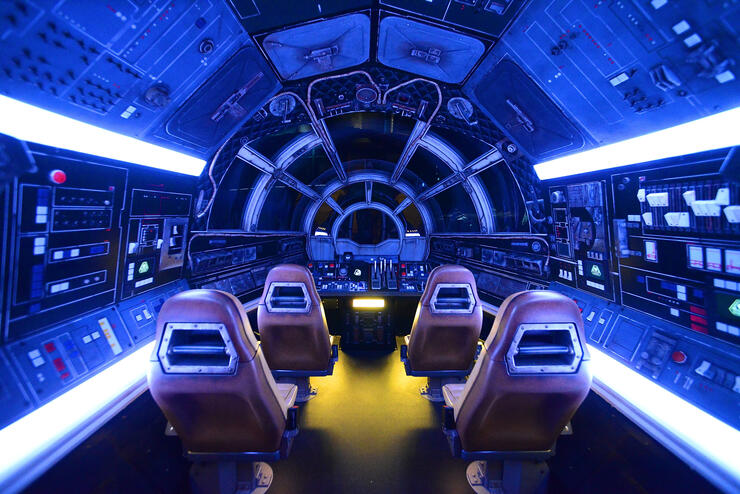 Did you know that there is a secret 'Chewie Mode' built into Millennium Falcon: Smuggler's Run? You can change the attraction experience so that you no longer listen to Hondo giving you orders for the entire mission, but instead you get Chewbacca bellowing orders at your crew instead. After a couple of failures, the crew got it right and successfully activated Chewie mode in the video below. The more you wreck the Falcon, the more Chewie gets upset.
Here's are the step-by-step instructions on how to unlock "Chewie Mode"
DO NOT activate your position right away
Left and Right Pilots need to push their controls to the extreme left/right or extreme up/down depending on their joystick movement.
Pilots hit the activation button
Engineers and Gunners need to hit one of the white buttons on their respective consoles before hitting their activation button. Hold the white button and then press activate.
Ensure all of this is done before the Cast Member checks your seatbelts and hits their own confirmation button.
Chat About Learn How To Unlock "Chewie Mode" On Millennium Falcon: Smugglers Run