Fired 'Lizzie McGuire' Showrunner Confirmed Why Disney+ Halted Production
By Emily Lee
February 27, 2020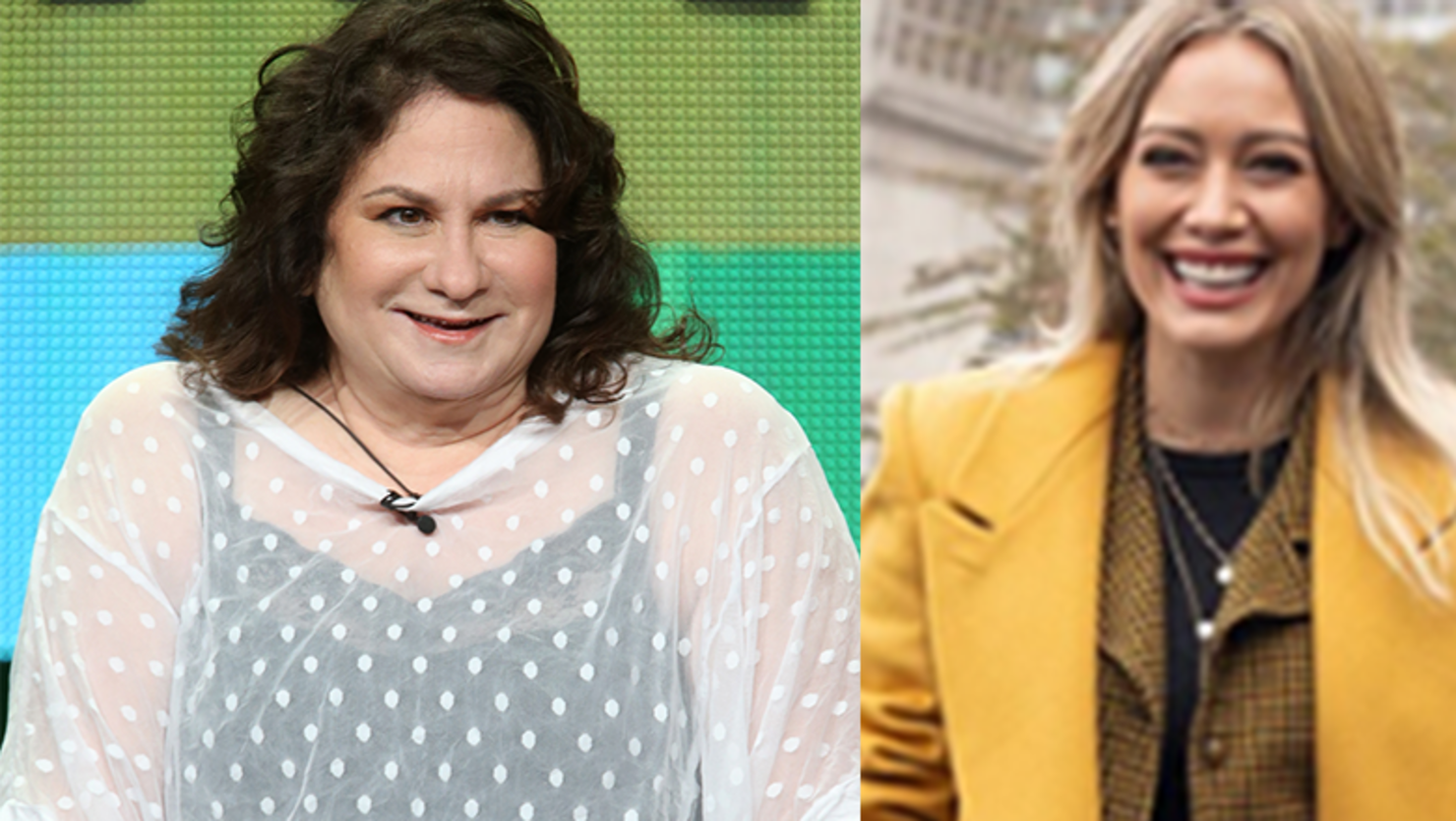 Fans of Disney Channel's Lizzie McGuire series were thrilled when it was announced the show would be getting a revival on Disney+. Not only was Hilary Duff reprising her titular role, but a bunch of other original cast members were also set to return. Shortly after production on the revival began, however, filming was halted and Terri Minsky— the show runner of both the original series and the revival—stepped down. The Lizzie McGuire revival has been in limbo ever since.
On Tuesday (February 25), Duff took to Instagram Stories to hint that Lizzie McGuire production was stalled because Disney decided the show wasn't family-friendly enough for Disney+ platform. Duff shared a screen cap of an article about another Disney+ show that's being moved to Hulu because it was considered "not family-friendly." Duff circled the headline and wrote "sounds familiar..."
When Variety reached out to Duff for further comment, she declined to shed more light on the situation. Minsky, however, did speak to Variety about the behind-the-scenes drama. "I am so proud of the two episodes we did," Minsky. "Hilary has a grasp of Lizzie McGuire at 30 that needs to be seen. It's a wonderful thing to watch."
"I would love the show to exist," she continued. "But ideally I would love it if it could be given that treatment of going to Hulu and doing the show that we were doing. That's the part where I am completely in the dark. It's important to me that this show was important to people. I felt like I wanted to do a show that was worthy of that kind of devotion."
A spokesperson for Disney released a statement, as well, saying: "We paused production on Lizzie McGuire a few weeks ago to allow time for some creative redevelopment. Our goal is to resume production and to tell an authentic story that connects to the millions who are emotionally invested in the character, and a new generation of viewers too."'
According to Variety, Duff and Minsky wanted to bring a more adult version of Lizzie to the screen for the revival—Lizzie would be 30 now, after all, as well as most of her fans from the show's original run—while Disney reportedly wanted a show that would appeal to children and families. Disney most likely aimed to create something similar to Girl Meets World or Raven's House.
While the Disney spokesperson denied the revival has been cancelled, sources close to the situation told Variety that Duff was not happy about Minsky's firing and isn't interested in Disney's new vision for Lizzie.
Photo: Getty