Ghost Hunters Visit Tennessee's Most Haunted Cemetery, Hear Child's Voice
By Dave Basner
February 27, 2020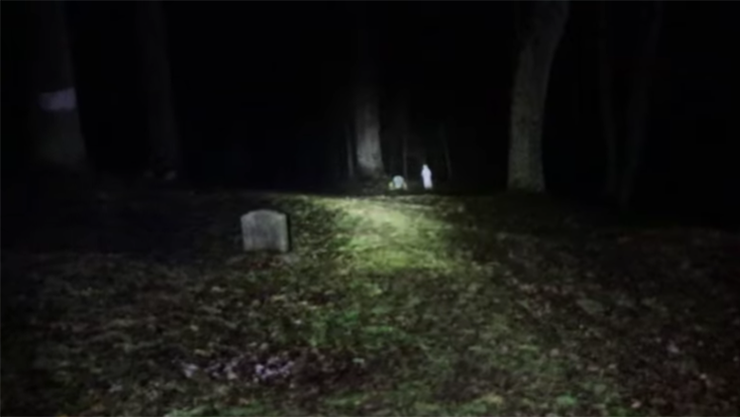 There are plenty of places in Tennessee that are haunted - anyone who has felt a chill while driving by the Tennessee State Prison in Nashville, or who has seen something strange at Memphis' Orpheum Theater knows there are definitely some ghosts in the state. One place that seems to have a bunch of them though is the old Red Ash Cemetery in Caryville. Red Ash was a coal town that died, but the spirits there apparently live on. It's been named one of the most haunted places in America because of the many reports of people having paranormal experiences there, whether they are witnessing an apparition or seeing the half-goat, half-human, demon-like creature that's been spotted there.
With a reputation like that, the ghost hunters of Exploration Unknown decided to go to the Red Ash Cemetery to see if they could capture anything on camera. They wound up doing just that. In their 45 minutes of footage, the group heart a child's voice. They also discovered some weird items, including a child's jacket that had been disposed of. If that weren't enough, they were also being watched the entire time by something with yellow eyes.
Throughout their shoot at the graveyard, the guys in the video say they feel a really bad feeling. In fact, many of the people who watched it felt it as well, with one person commenting, "This video gave me a really creepy feeling."
There is no word on what the the child-like sound was.
Photo: YouTube/ExplorationUnknown