Luke Combs Goes Vegan After Losing A Bet
By Blake Taylor
February 27, 2020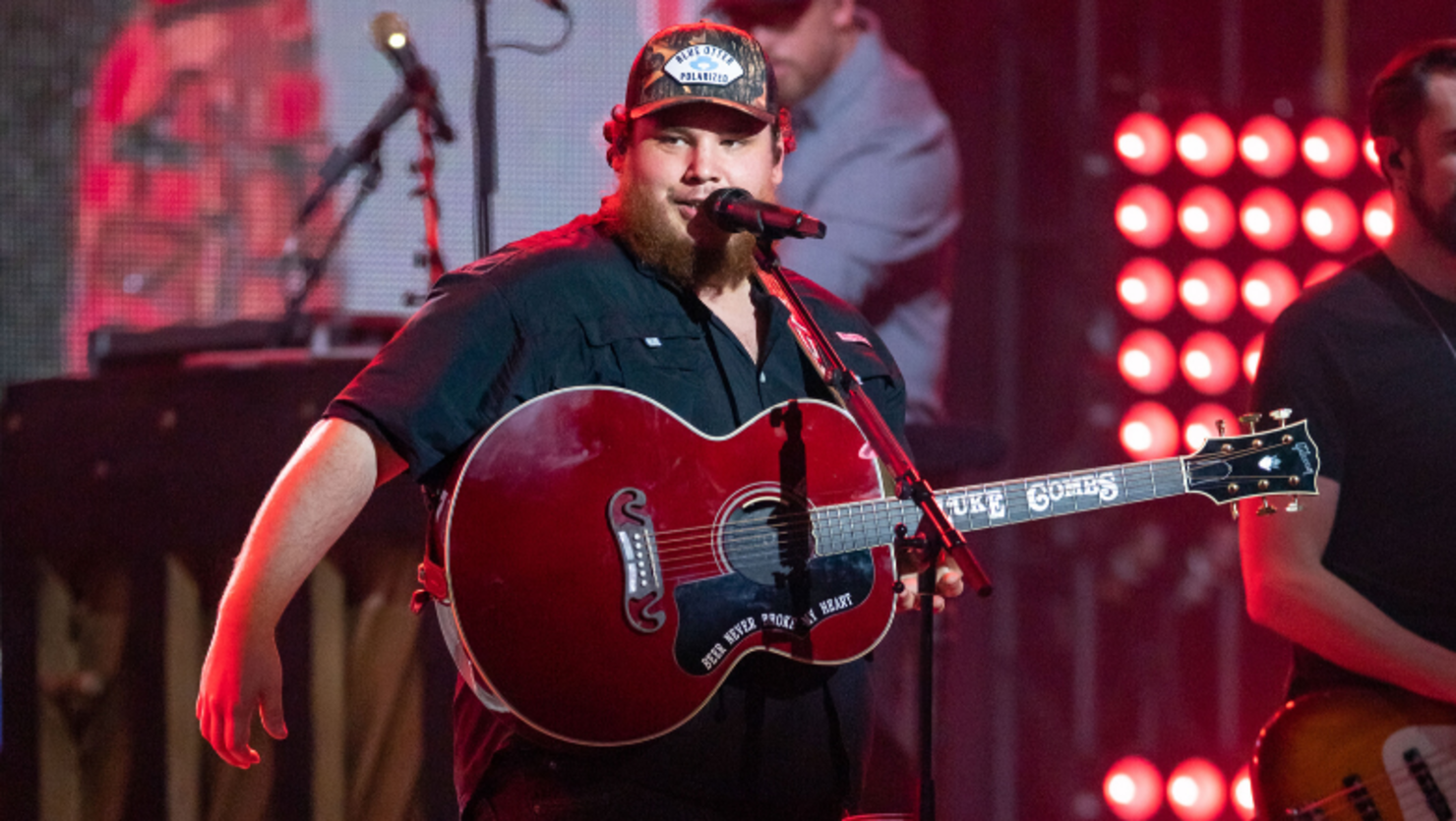 Luke Combs is now a vegan...at least temporarily.
The country star made the switch in his diet after losing a bet with his keyboard player, Neil Tankersley. The two guys entered a bet during the Carolina Panthers vs. Atlanta Falcons game. Combs, a North Carolina native, stood by the Panthers while Tankersley, who was raised in Atlanta, also bet on his home team.
The two agreed that if the Panthers won, Tankersley, who is bald, would have to grow enough hair to form a pap pap ring on his scalp for three months and would not be allowed to wear a hat during shows. If the Panthers lost, then the country star would have to go on a 90-day vegan diet. Unfortunately for Combs, the Panthers ended up losing.
"At the time of the game, the Panthers were like 5 – 7, but the Falcons were 2 – 11," Combs explained to his record label. "And so, went into it with supreme confidence and the Panthers just got absolutely crushed on it."
"I mean I'm still alive I'll put it that way," Combs says at 11 days into his diet. "I eat a lot of bars like protein bars, lot of veggies. And, if you're not familiar with vegan, it's no animal products whatsoever: no meat, no cheese, no milk, no butter, no anything good."
He adds, "I've still got about 70 or 80 odds days left, which is pretty depressing to think about. But, I will prevail through the end of this. I'm looking forward to a good deer steak after this is all said and done."
Combs is currently out on the road for his "What You See Is What You Get Tour." The tour officially launched on February 7 in Columbia, MO. Just last week, he announced an extension of the tour which added an additional 19 dates.
The current leg of the tour runs through early July. Accompanying Combs' on the road is Ashley McBryde and Drew Parker. Both opening acts will return in the fall along with songwriter, Ray Fulcher.
Tickets to the tour are on sale now, however the newly announced shows don't go on sale until Friday, February 28. See all scheduled cities and dates here.
Photo: Getty Images