Billy Idol Is The Face Of NYC's New Anti-Idling Campaign
By Regina Star
February 28, 2020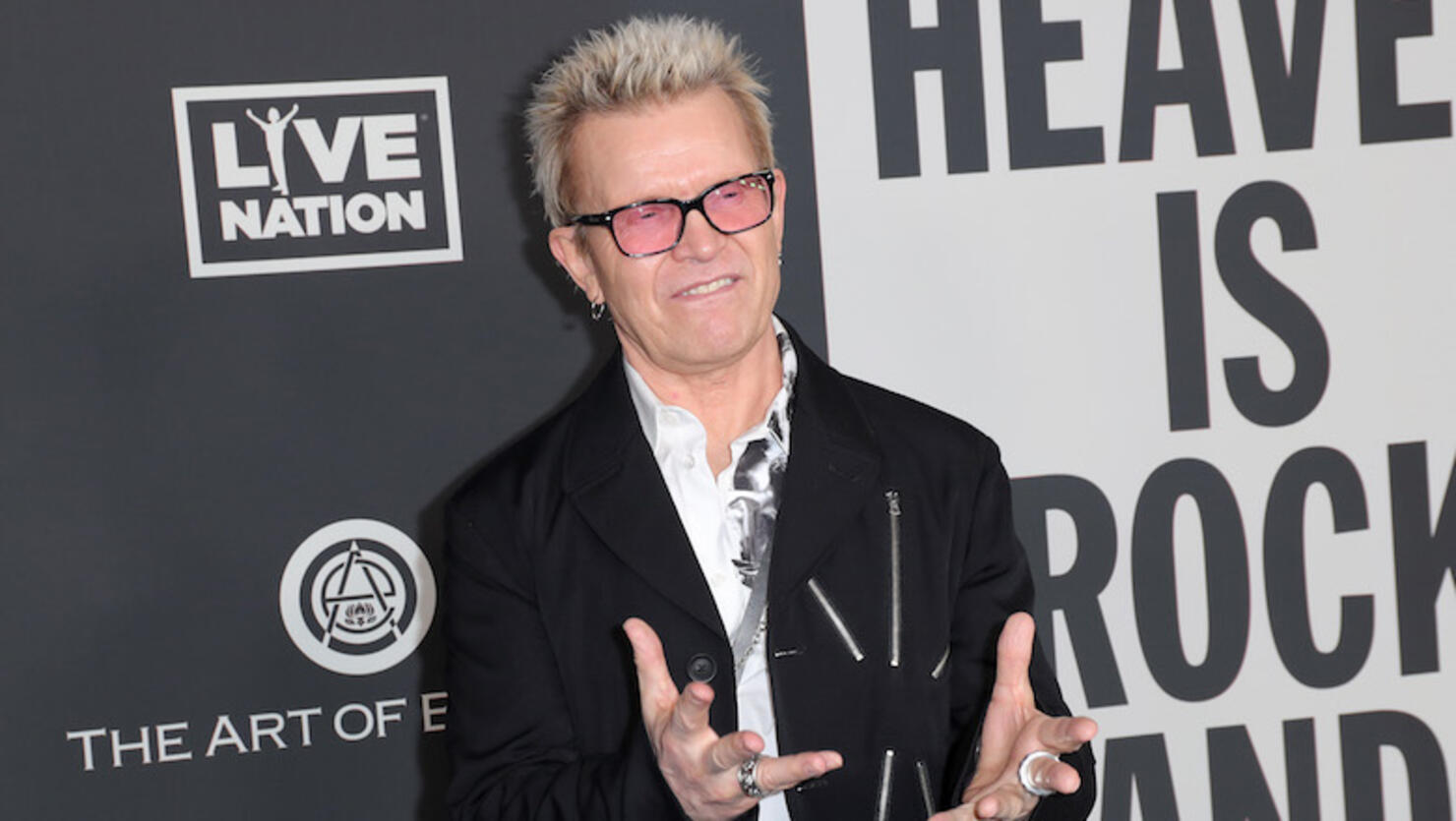 Billy Idol is leading the charge of New York City's new anti-idling campaign.
"Billy Never Idles and Neither Should You," that's the motto from the rocker and environmentalist's latest eco-friendly endeavor. The "Rebel Yell" rocker, who launched the campaign on Thursday (February 27), is using the movement in hopes of encouraging drivers to turn off their engines to reduce idling and increase accountability for commercial vehicles.
Idol initiated the campaign alongside Mayor Bill de Blasio outside City Hall. "My fellow New Yorkers, let's do this together. Let's do this right. Do the right thing and we'll all be better off," de Blasio said during the kick-off. "If you don't do the right thing and you're idling, we're coming for you."
"Billy Idol never idles and neither should you," de Blasio reiterated. "It chokes our air, hurts the environment, and is bad for New York. We're sending a loud message with a Rebel Yell: turn off your engines or pay up."
I love NYC and I'm troubled when I see cars and trucks sitting idle while polluting our neighborhoods. New Yorkers are some of the most passionate people in the world and I hope they will join me in turning off their engines. SHUT IT OFF NEW YORK! #BillyNeverIdles @NYCWater pic.twitter.com/5Ed1LiaM6Y

— Billy Idol (@BillyIdol) February 27, 2020
With the new $1 million anti-idling initiative, Idol hopes to boost awareness about the harmful effects idling has on the environment, all while pushing enforcement of anti-idling laws by encouraging citizens to report anyone they see idling. As a reminder, the motto has been disseminated across 12 major billboard locations and syndicated via gas station TV, radio and across social media platforms (using #billyneveridles).
"When I heard about this campaign it just made sense. It's amusing but also very serious," Idol said in a statement.
"I love New York City and I'm delighted to lend my support to a campaign benefiting our environment," he continued. "Like most New Yorkers, I'm troubled when I see cars and trucks sitting idle while polluting our neighborhoods. New Yorkers are some of the most hardworking, passionate people in the world and I hope they will join me in turning off their engines. Shut it off New York!"
Photo: Getty Images