Harry Styles Fan Created French Macarons Inspired By His Album 'Fine Line'
By Emily Lee
February 28, 2020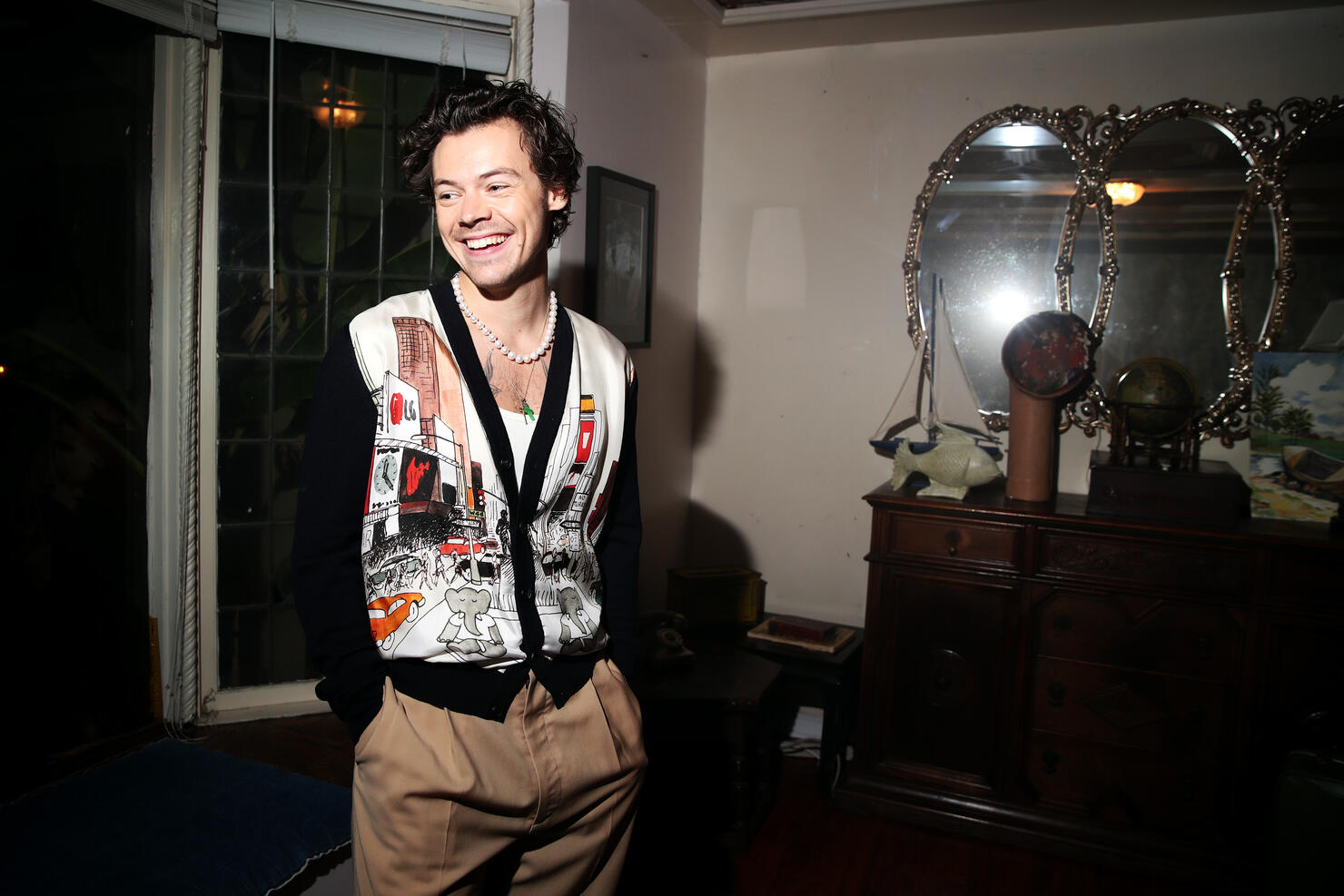 Friday (February 28) turned out to be an exciting day for Harry Styles fans. Not only did the 26-year-old crooner drop the highly anticipated music video for his new single 'Falling' off sophomore album Fine Line, but a fan created amazingly detailed French macarons inspired by that very album. The creative desserts are absolutely gorgeous, TBH, and must be seen to be believed.
Anka Destiny, the Styles' fan behind the Twitter account @stylespinkfIoyd, shared her Fine Line-inspired creations on social media in honor of the Falling video drop on Friday. "In celebration of Fine Line going Platinum and the 'Falling' music video coming out I did a little something—Fine Line track by track macaroons," she explained, alongside a photo of the macarons.
While the album has 12 songs, Destiny made 13 cookies. The final track and album title Fine Line received two specialty macarons. One cookie has an adorable nod to Styles' music video for his song 'Adore,' which takes place on the fictional island of Eroda. There's one with a cherry design for the fan favorite track 'Cherry.' Another has a big, bright sunflower for 'Sunflower, vol. 6.'
One cookie, however, called for an explainer from Destiny, which she shared in a followup tweet. The macaron she made for 'Falling' was meant to be styled after an outfit Styles once wore while performing the ballad. "This could've come out a bit better but I promise I tried my best to somehow put a reference to the 'Falling' Brits suit," she shared.
Hopefully, Styles catches a glimpse of these Fine Line-inspired macarons. You know you've made it when people start creating baked goods based on your songs, FYI.
Photo: Getty