Hilary Duff Asks Disney To Move 'Lizzie McGuire' Reboot To Hulu
By Peyton Blakemore
February 29, 2020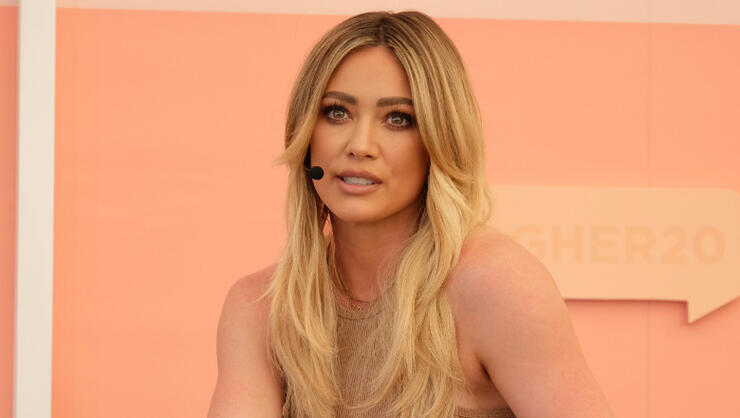 Hilary Duff has spoken out about the Lizzie McGuire reboot after production on the Disney+ series was put on hold.
On Friday (February 28), the 32-year-old actress took to Instagram to ask for the project to be moved to Hulu after production was halted in January, following the firing of original series creator and revival showrunner Terri Minsky.
"Was incredibly excited to launch 'Lizzie' on D+ and my passion remains!" Hilary began her statement. "However, I feel a huge responsibility to honor the fans' relationship with LIZZIE who, like me, grew up seeing themselves in her. I'd be doing a disservice to everyone by limiting the realities of a 30 year old's journey to live under the ceiling of a PG rating."
"It's important to me that just as her experiences as a preteen/teenager navigating life were authentic, her next chapters are equally as real and relatable," she continued. "It would be a dream if Disney would let us move the show to Hulu, if they were interested, and I could bring this beloved character to life again."
Hilary's statement came just one day after Variety reported that Terri exited the project — despite having already filmed two episodes —because she and Hilary wanted to create an "adult version" of the Disney show while Disney wanted to keep it kid-friendly.
As fans know, production on the reboot began in November, but was paused in early January when Hilary went on her honeymoon. However, two days before Hilary returned to set, Variety broke the news that Terri would be fired, halting production.
According to multiple sources, per Variety, Terri, her writing staff, the production team and Hilary learned that Terri was being removed as showrunner only after the outlet's story was published.
Photo: Getty Images
Chat About Hilary Duff Asks Disney To Move 'Lizzie McGuire' Reboot To Hulu