Chad Smith Says John Frusciante Is In "A Good Place" After RHCP Reunion
By Andrew Magnotta @AndrewMagnotta
March 2, 2020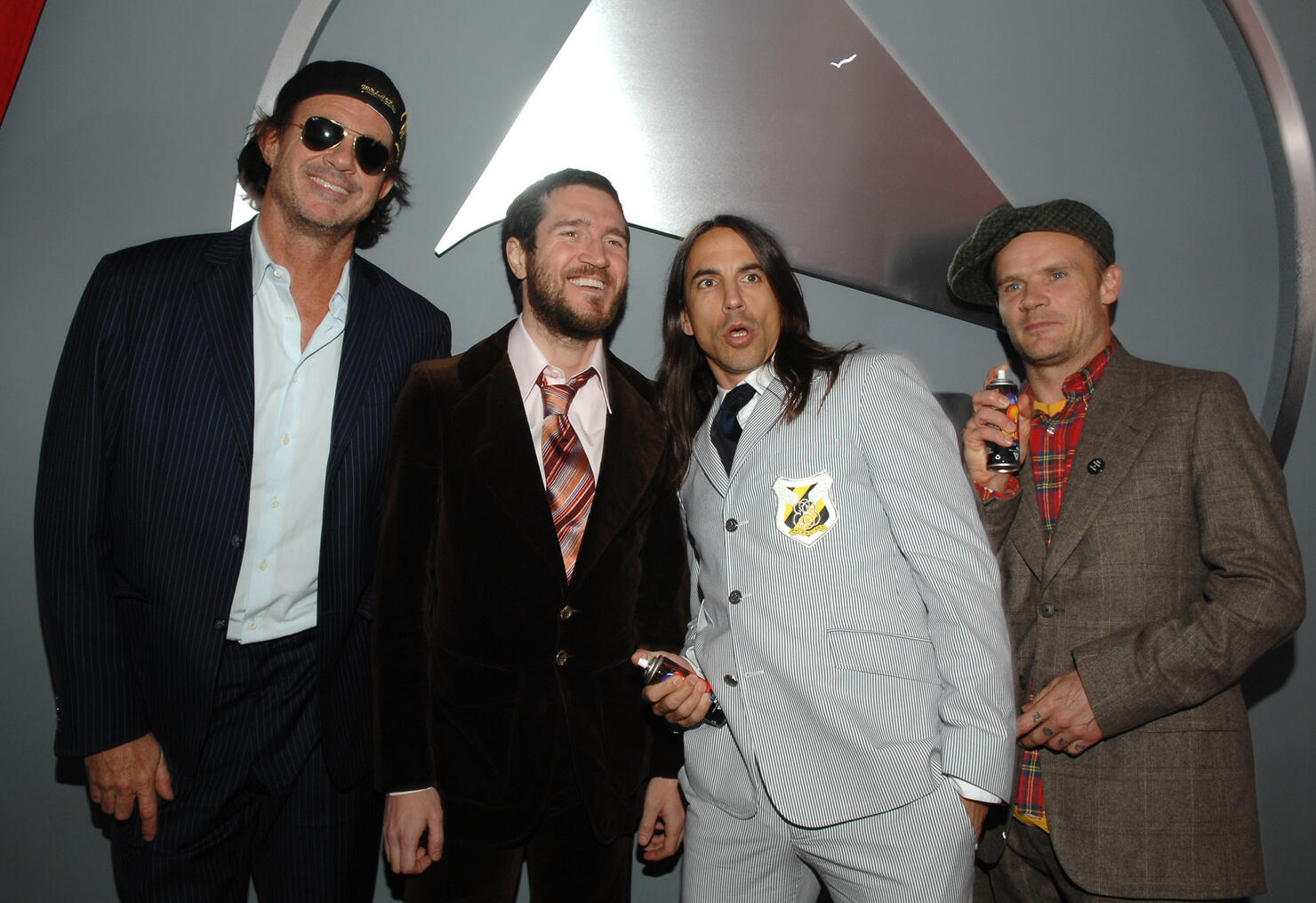 The Red Hot Chili Peppers are still in the honeymoon period of their second reunion with guitarist John Frusciante.
While Frusciante has proven in his previous two stints with the band that nothing lasts forever, for now the prodigal axeman is getting along famously with his band mates.
Drummer Chad Smith called the reunion with Frusciante "a special thing" in a recent interview with NBC Tampa's Daytime, noting that the guitarist returned to the Chili Peppers after focusing on other goals for the past 10 years.
"He's more self-aware, I think, and he wants to be in a band together," Smith explained. "He did some stuff on his own that he wanted to do. And he's that kind of person, like, when he sets his mind on something, he really wants to do that and be very specific."
Smith added that the band had "some long discussions" prior to Frusciante's return. He says the guitarist is "in a good place" now.
RHCP announced in December that the band had dismissed guitarist Josh Klinghoffer after 13 years and was welcoming Frusciante back in 2020 with plans to tour and record a new album.
Frusciante returned to the stage with the Chili Peppers last month at a benefit gig.
RHCP's tour begins in May. Get all the tour dates here.
Photo: Getty Images