Cold War Kids Plot 2020 US Summer Tour Ahead Of Next Album Drop
By Eliot Hill
March 2, 2020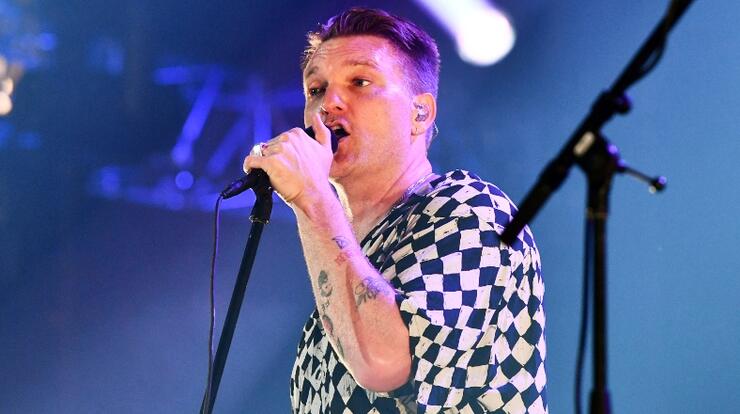 On Monday (March 2), Cold War Kids dropped the dates for their upcoming North American summer tour.
The new tour dates are in support of the band's New Age Norms trilogy of albums.
Cold War Kids first announced the trilogy back in September and talked about how the idea to write a trilogy was inspired by the likes of Kanye West, Pusha T.
"I knew then I wanted our next release to be three volumes – eight songs each. Without the baggage and hoopla of a full record/tour/concept – more spread out – loose and inspired," Nathan Willett said at the time. "Make it feel like you are listening to music that was made the night before. NEW AGE NORMS is a phrase Maust had written on a tee shirt. It seemed to summarize this moment we are in as a band and as a country."
During the tour announcement on Instagram, Cold War Kids revealed that songs from the second installment of the trilogy will be woven into the set, so you definitely won't want to miss out. "New age norms 2 mixes coming in hot - 'whos gonna love me now' was the first of em - rest of album will be in full rotation for these upcoming shows," the band wrote.
"Who's Gonna Love Me Now" was released February 11 and is a gritty, jagged mix of harmonies and riffs that will sound amazing live on tour. 
The first installment in their album trilogy, New Age Norms 1, was released last November and while there isn't a release date just for the second one it seems like it'll arrive just in time for tour.
Cold War Kids will also be playing a set at Firefly Music Festival between the newly-released tour dates.
Cold War Kids 2020 Tour Dates:
06/12 – Fort Wayne, IN @ Middle Waves Music Festival
06/14 – Grand Rapids, MI @ The Intersection
06/16 – South Burlington, VT @ Higher Ground Ballroom
06/17 – Northampton, MA @ Academy of Music
06/18 – New Haven, CT @ College Street Music Hall
06/18-21 – Dover, DE @ Firefly Music Festival
06/23 – Columbia, MA @ Rose Park
06/28 – Bayfield, WI @ Lake Superior Big Top Chautauqua
06/30 – Cleveland, OH @ House of Blues
07/01 – Clifton Park, NY @ Upstate Concert Hall
Photo: Getty Images
Chat About Cold War Kids Plot 2020 US Summer Tour Ahead Of Next Album Drop