Dee Snider Explains What 'Terrifies' Him About A Twisted Sister Reunion
By Andrew Magnotta @AndrewMagnotta
March 2, 2020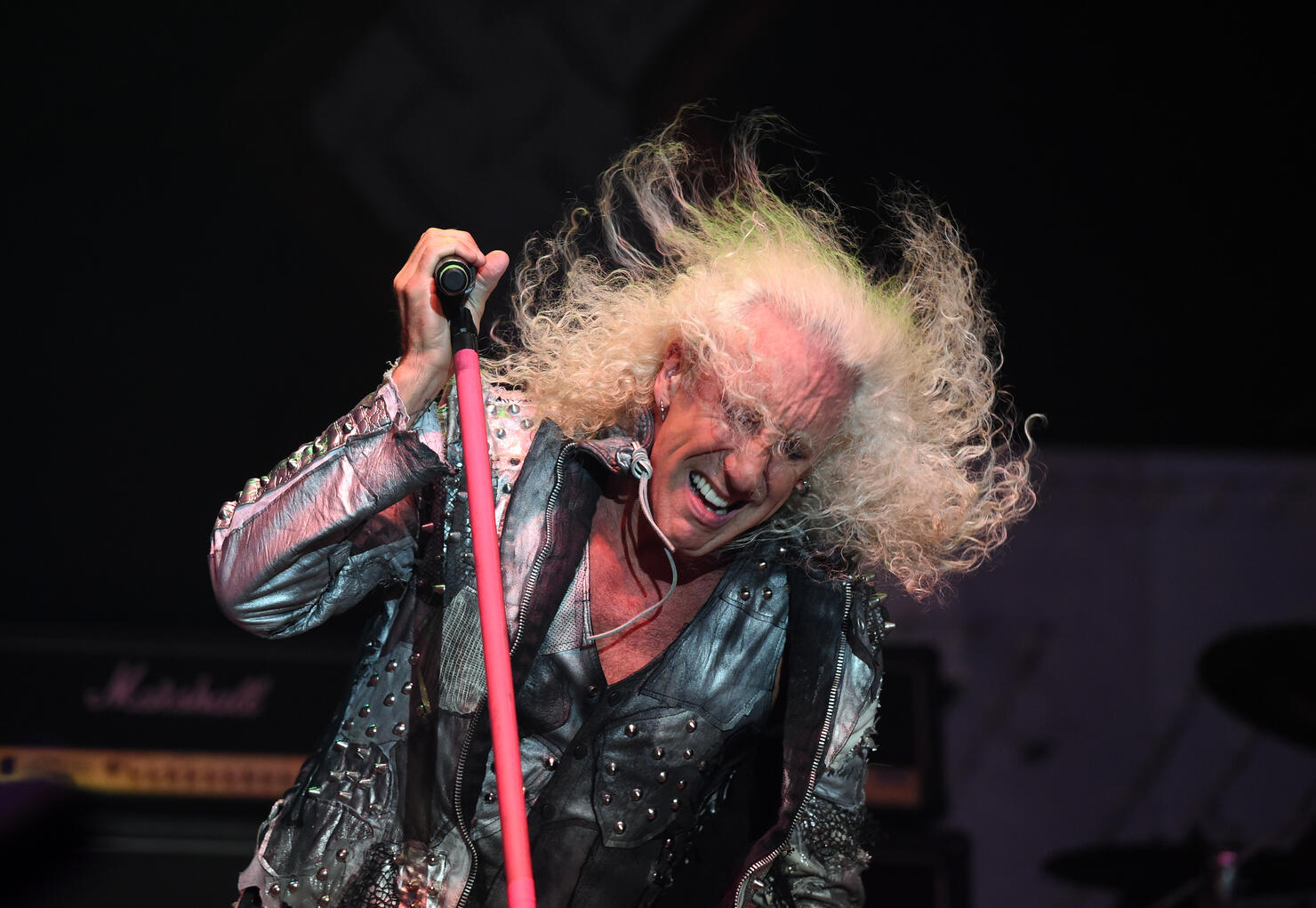 The recent success of rock and roll reunions hasn't yet tempted Dee Snider to consider bringing back Twisted Sister.
Snider has made it clear in the past that he loathes the idea of going on a farewell tour only to cash in a few years later with a reunion. Twisted Sister retired in 2016; Snider once said a reunion would be an "insult" to fans who paid to see the final tour. He also called out Ozzy Osbourne, Scorpions and KISS for embarking on repeated farewells.
In a recent interview with Eddie Trunk, Snider explained that his distaste for the phenomenon goes beyond the perception that the acts are being dishonest with fans.
"The idea of being 100 on that stage terrifies me," Snider revealed. "...I created a persona and a performance level for myself that I painted myself into a corner. There's a standard that people expect and that I expect of myself, and honestly, I'm afraid of hurting myself with my ego..."
The heavy metal legend Snider has over several years carefully laid the groundwork for something resembling retirement. In 2018, he revealed to Q104.3 New York's Jim Kerr that he had sold the majority of the publishing for his Twisted Sister catalog and bought a property on the beach in Belize.
While he has continued to tour as a solo artist, late last summer, Snider explained that he was trying to "clear the boards" in terms of his live performing schedule to allow himself to focus on his family and his other projects.
Snider acknowledged to Trunk that he will play live with Kings of Chaos (super group involving a rotating cast of rock and metal legends) later this year, but has no plans beyond that. He adds that he's "not impressed" with the quality of some of the older acts currently on the road.
"I won't name names, but one that's been out there performing for way too long in their reunion, and they just stand there with their microphones with virtually no movement at all," he explained. "I was stunned to see a band that use to be all over the stage just stand there frozen in place."
Photo: Getty Images