16 Things You Didn't Know About Camila Cabello
By Shayna Spero
March 3, 2021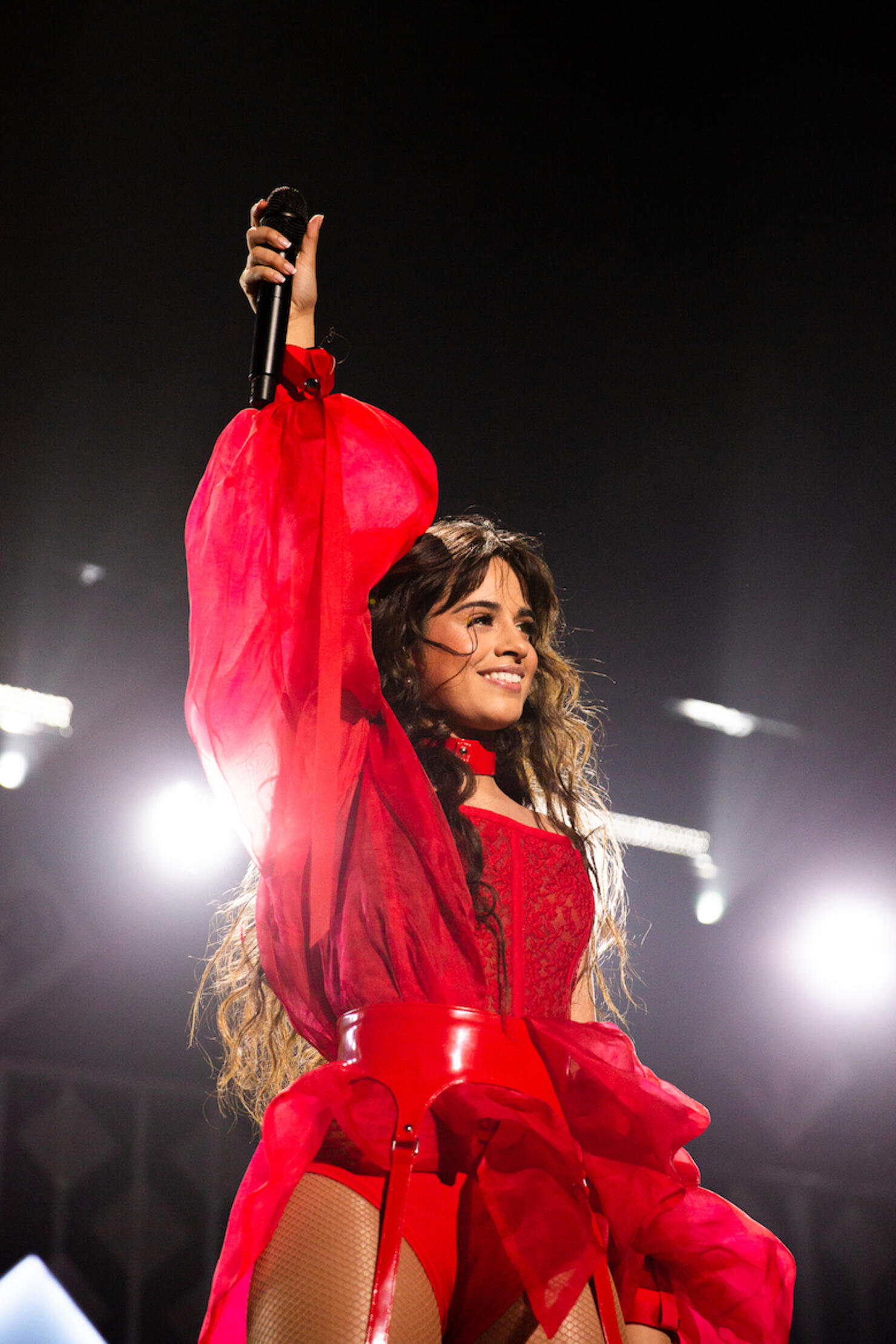 This Cuban-American singer rose to fame as a member of girl-group Fifth Harmony. After she departed from the group to pursue a solo career, Camila Cabello's career has been on fire. With a couple of No. 1 hits and two full length albums released, there is no sign of the singer-songwriter's career slowing down anytime soon.
Read on for things that may surprise you about the "First Man" singer.
Photo: Ashley Osborn for iHeartRadio
1. She was raised in Cuba and Mexico. 
Photo: Getty Images 
The "Havana" singer was born in Cuba. She moved back and forth between Cuba and Mexico as a child before moving to Miami, Florida at five years old. 
2. The pop singer has been involved with a number of charities. 
Photo: Getty Images
She has partnered with Save the Children, non-profit arts group OMG Everywhere, Children's Health Fund, and in 2017 she worked with Lin-Manuel Miranda and other artists on the track "Almost Like Praying" to help provide funds for those affected by Hurricane Maria in Puerto Rico.
3. Camila has won two iHeartRadio Music Awards. 
Photo: Getty Images
And two Latin Grammy Awards, five American Music Awards, one Billboard Music Award and four MTV VMAs. Last year (2019) the pop singer was nominated for three Grammys. 
4. She was eliminated from The X Factor. 
Photo: Getty Images
Camila was eliminated during Bootcamp, but was called back to the stage to form Fifth Harmony. The group actually finished third in the singing competition show, but they signed a joint record deal with Syco Music and Epic Records shortly after. 
5. Camila was originally titled, The Hurting, the Healing, the Loving.
In a post on her Instagram page, she elaborated on the reason she decided to change the title of the project. "I decided to call it by my name, because this is where this chapter in my life ended. It started with somebody else's story, it ended with me finding my way back to myself," she wrote.
6. Camila was already a Swiftie before supporting Taylor Swift on her record breaking Reputation tour. 
Photo: Getty Images 
The "My Oh My" singer admitted she had a poster of Taylor in her bedroom as a young girl. 
7. Camila is actually her middle name. 
Photo: Getty Images 
Her full name is Karla Camila Cabello Estrabao. 
8. She was once mistaken for Selena Gomez.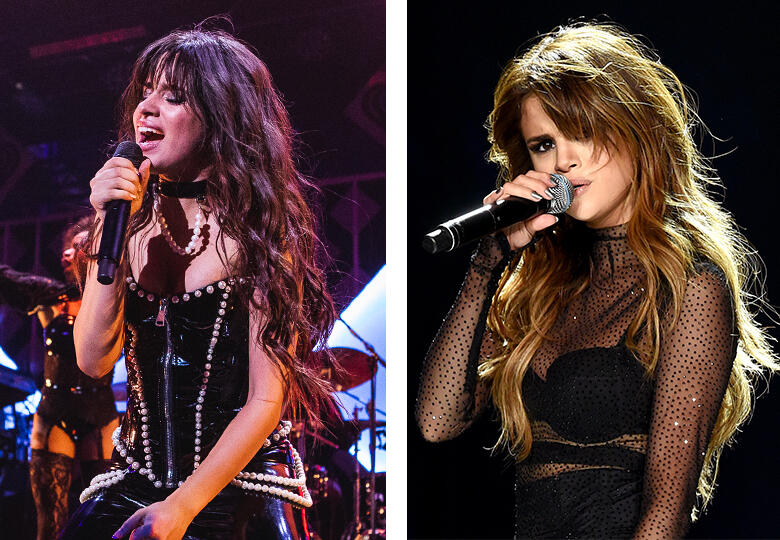 Photos: Katherine Tyler for iHeartRadio/Getty Images
"One time I was at the airport and I was getting some food, and this guy was like, "Oh my god, I thought you were Selena Gomez!" But he didn't know who I was, he just thought I was Selena Gomez. I was like, "No, I'm not." And then I just walked away," she recalled to Buzzfeed. 
9. Her self-titled debut album immediately shot up to No. 1 on the Hot 200 chart. 
Photo: Jenn Devereaux for iHeartRadio 
"Havana" was the first song by a female performer to top the Pop, Adult Pop and Rhythmic charts since Mariah Carey's 1996 collaboration with Boyz II Men, "One Sweet Day."
10. She has linked up with a number of artists for collaborations.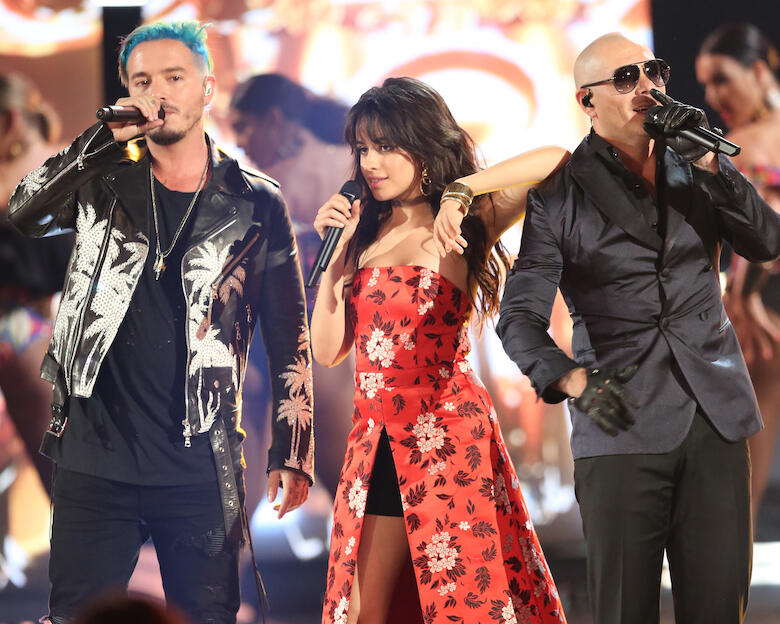 The wide array includes boyfriend, Shawn Mendes, Young Thug, Mark Ronson, DaBaby, Bazzi, Machine Gun Kelly, Pitbull and J Balvin.
11. The track "Used To This" was written about her first kiss with Shawn Mendes. 
Photo: Getty Images 
Producer and brother to Billie Eilish, Finneas helped her pen the love song following a trip to San Francisco she and Mendes took over the summer.
12. "Cinderella" by The Cheetah Girls was first song she learned the lyrics for.
Photo: Adrianna Casiano for iHeartRadio
Camila has always been Disney Channel fan.
13. Camila's dog is named after a Disney character.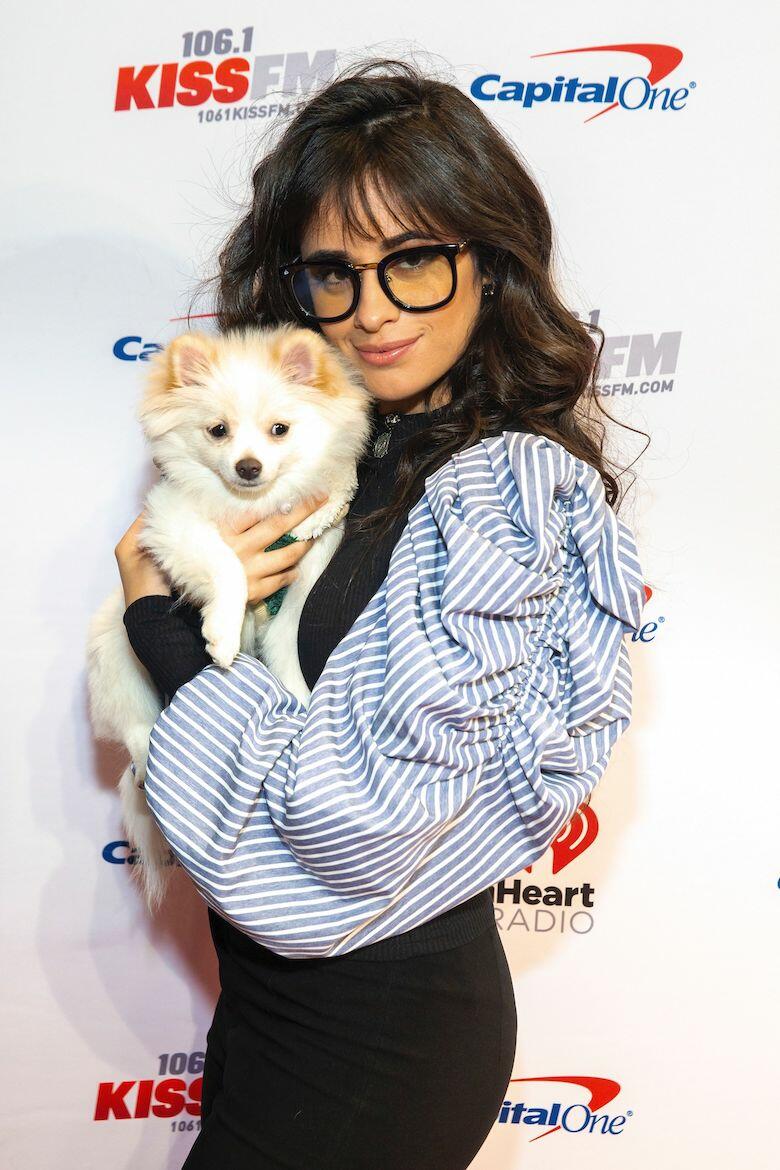 Photo: Getty Images
Eugene Fitzherbert is named after Rapunzel's love interest with "superhuman good looks" in Disney's Tangled.
14. Her mother, Sinuhe Estrabao-Cabello is one of her greatest inspirations.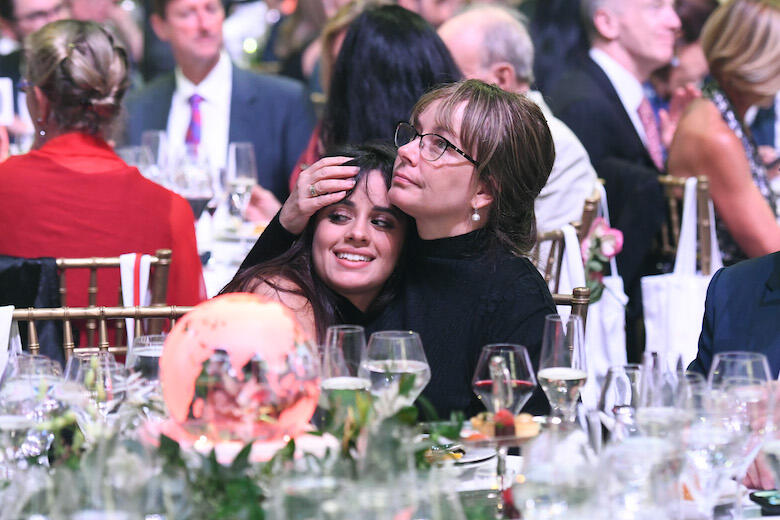 Camila considers her mother to be her best friend and "the better half of my brain."
15. Camila eats a banana with every single meal.
"I actually eat a banana with every single meal," she revealed to Vogue. "It doesn't matter what it is. It doesn't matter if it's pasta, a sandwich, rice and beans, scrambled eggs, pancakes, pizza. I eat bananas with everything."
16. She's been writing songs since she was in the 4th grade.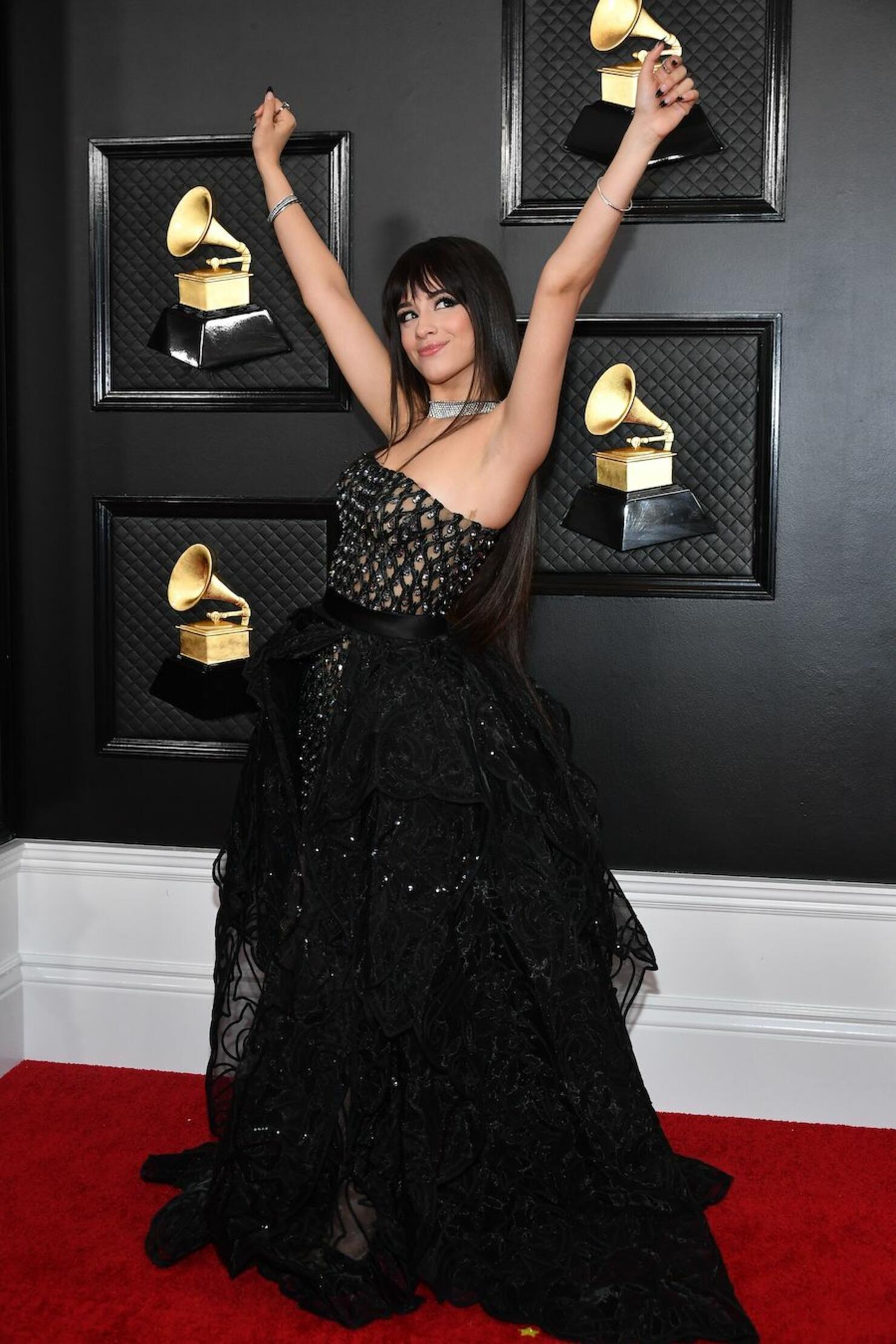 Photo: Getty Images
"The first song I wrote was called 'Believe' and it went something like, 'Believe. Believe in what you believe. Your dreams…'"