Tinashe Under Fire For Her Comment About North West's Yeezy Performance
By Peyton Blakemore
March 3, 2020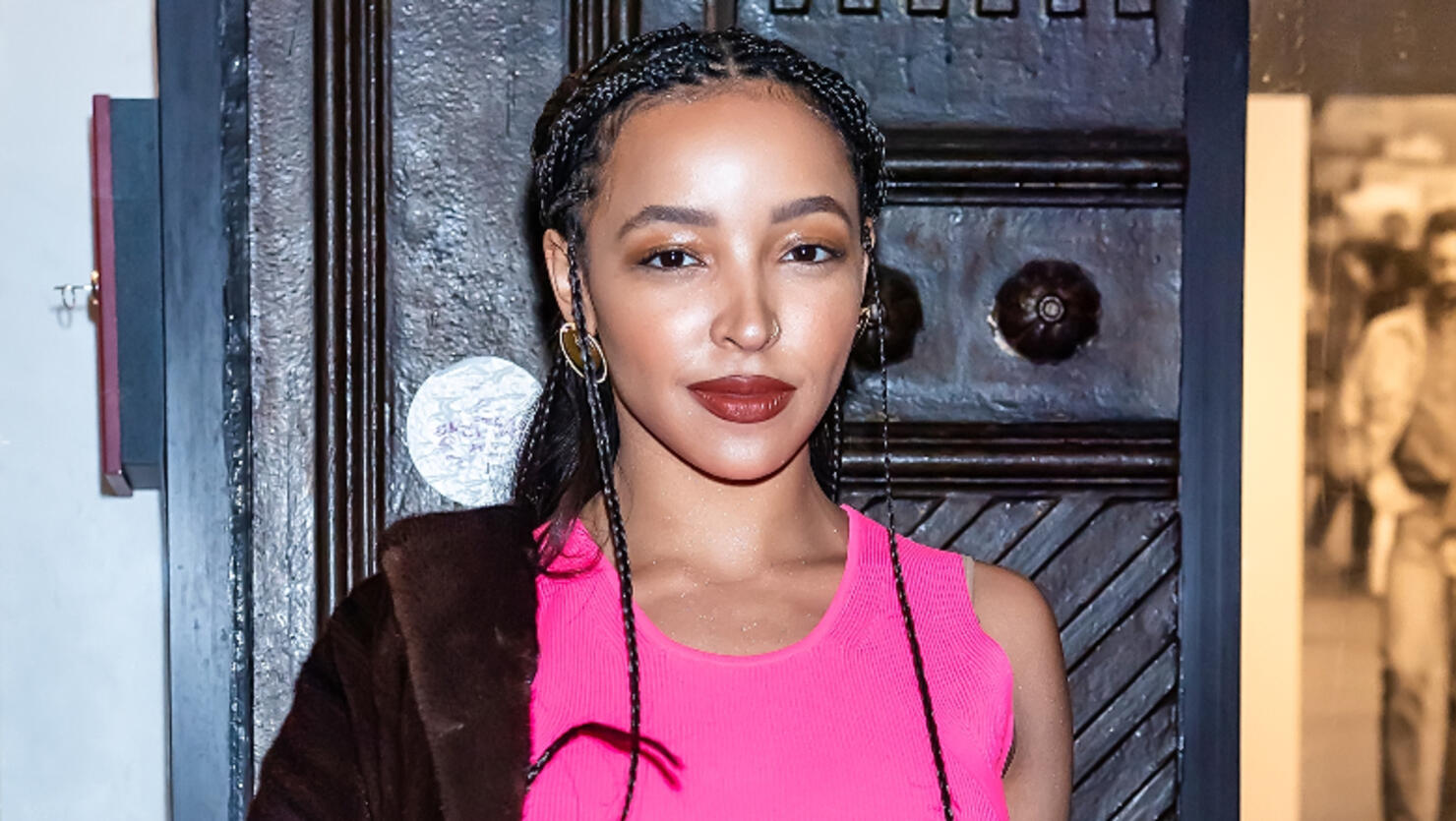 Tinashe's recent attempt at sarcasm, unfortunately, fell flat.
On Monday (March 2), the 27-year-old singer joined the hoard of ZaZa supporters that called for Kim Kardashian and Kanye West to appropriately credit the young viral star for her break out hit "What I Do?" after their daughter, North West, performed a similar sounding track at Ye's Yeezy fashion show.
However, Tinashe's comment on the ZaZa/North drama — she wrote "North West Wishes" on ZaZa's parent's Instagram post that asked Kim and Kanye to "SHOW LOVE AND SUPPORT TO THE ORIGINAL FIRST!!!" — rubbed a lot of people the wrong way.
"you are a grown woman. It's embarrassing. Sit down," an Instagram user replied to the "Die A Little Bit" singer's comment. Another added, "YOU'RE LITERALLY TALKING ABOUT A CHILD!!! WHO RAISED YOU??"
The backlash was clearly too much to ignore as Tinashe addressed her comment on Twitter Tuesday (March 3), saying she was only joking. "It was a f**king joke y'all seriously dragging it," she wrote. "Y'all really acting As if I personally reached out to the little girl like she even on the gram like I'm f**king sick of everyone being so damn self righteous Plssssssssssss"
The "Save Room for us" singer later added, "I swear y'all just like to be mad about stuff. Yes it was a joke, lighten up. [...] 'I ain't goin back and forth wit none of you b*tches.'"

As fans know, on Monday, North took the stage at her dad's Yeezy Season 8 presentation during Paris Fashion Week, surprising the fashion elite as she sang along to a track while models walked down the runway. The 6-year-old's famous mom, Kim, made sure to capture the performance on her Instagram Story, sharing multiple videos of her baby girl's big moment.
However, shortly after Kim posted the videos, some on social media pointed out that North's song sounded similar to ZaZa's "What I Do?"
ZaZa's parents also noticed the similarities, which they noted in an Instagram post of their daughter's song and North's track, asking Kim and Kanye to "SHOW LOVE AND SUPPORT TO THE ORIGINAL FIRST!!!" They added, "We admire Kanye west, and adore his journey. However, we don't wanna feel like our daughter's journey in the world of entertainment is being STIFLED."
Kim later commented on their post, explaining that she "didn't mean to not give credit where credit was due."
"We love you, North is a huge fan and records in the studio all the time with her dad and is inspired by ZaZa and loves Lay Lay too!" she wrote. "Todays performance of North's remix of ZaZa's song was something she asked to do at the last minute and a complete surprise [...] Would love for the girls to meet soon. 💕"