Garth Brooks Reveals Blake Shelton's Super Power When Coaching "The Voice"
By Lauryn Snapp
March 4, 2020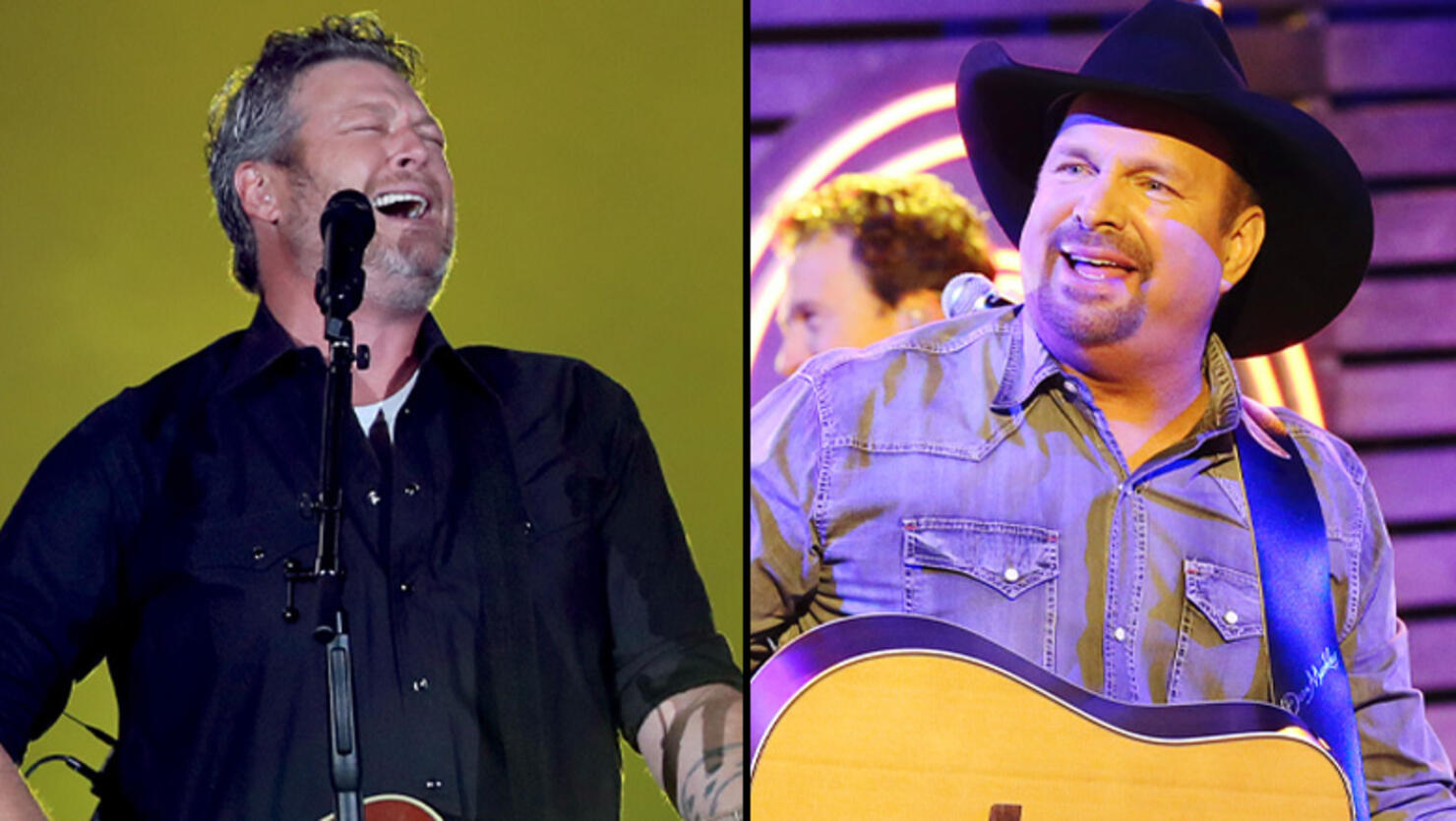 Garth Brooks and Blake Shelton share a history. They both grew up in Oklahoma, they love 'Dive Bars,' and they have have been heard singing duets together every now and again. 
In a recent interview with CMT's Cody Alan, the "Friends In Low Places" singer and longtime pal of BS spilled why Blake is an "ace in the hole" when coaching young, starry-eyed artists on NBC's 'The Voice.'
"What I love about Blake is that Blake was coached by "The Man" Bobby Braddock, the Hall of Famer. Blake got what it was like to be coached by somebody really quick," shared Garth. "Bobby Braddock is one of the coolest guys on the planet, and then this young kid from Oklahoma is going to come in with his mullet, straw hat, and he's like 7 feet tall. And, guess what? They're going to start playing country music." 
"I think Blake took that love and learning experience over to these guys who are coming in. And, you know Blake right when you meet him. Blake is really cool at making you feel comfortable in your own skin." 
Blake has made the return to "The Voice" for the 18th season and boasts an incredible accomplishment of being the coach for six champions throughout the series. On Monday night, Blake unleashed his alter ego "Block Shelton" and blocked new judge Nick Jonas from adding country/rock singer Joei Fulco. 
Photo Credit: Getty Images.