Lizzo Calls Out TikTok For Seemingly Deleting Her Swimsuit Videos
By Peyton Blakemore
March 4, 2020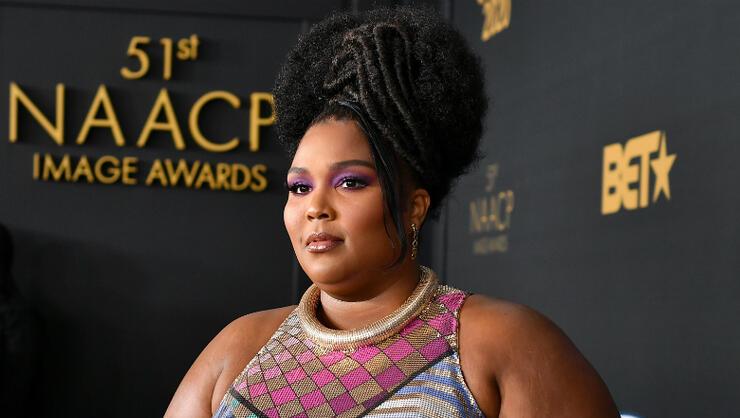 Lizzo made a TikTok video to call out TikTok for allegedly removing her beloved swimsuit videos.
On Tuesday (March 3), the "Truth Hurts" singer expressed her issues with the video-sharing social networking service by overlaying a video, that showed her lip-syncing to a sound that repeats the words "I know," with texts that read: "TikTok keeps taking down my videos with me in my bathing suits. But allows other videos with girls in bathing suits. I wonder why? TikTok we need to talk."
Lizzo appeared to be implying that the app is deleting her videos because of her famous curves.
As fans know, the 31-year-old singer, who's a champion of body positivity, often puts her curves on display on social media. She's also no stranger to getting unfairly critiqued for doing so.
Back in January, Jillian Michaels came under fire for body-shaming Lizzo during what was supposed to be a standard press-run promoting her own fitness app. "Why are we celebrating [Lizzo's] body?" she asked on BuzzFeed's show "AM to DM."
"Why does it matter?" she continued. "That's what I'm saying, Like why aren't we celebrating her music? 'Cause it isn't gonna be awesome if she gets diabetes. I'm just being honest. I love her music, my kid loves her music. But there's never a moment where I'm like, 'I'm so glad that she's overweight.'"
After receiving tons of backlash, Jillian attempted to defend herself, multiple times, before ultimately saying she regretted that her message, which is to not glamorize obesity, became about a person.
Photo: Getty Images
Chat About Lizzo Calls Out TikTok For Seemingly Deleting Her Swimsuit Videos