Phil Collins Says He Will Play Drums For 'Bits' Of Coming Genesis Reunion
By Andrew Magnotta @AndrewMagnotta
March 5, 2020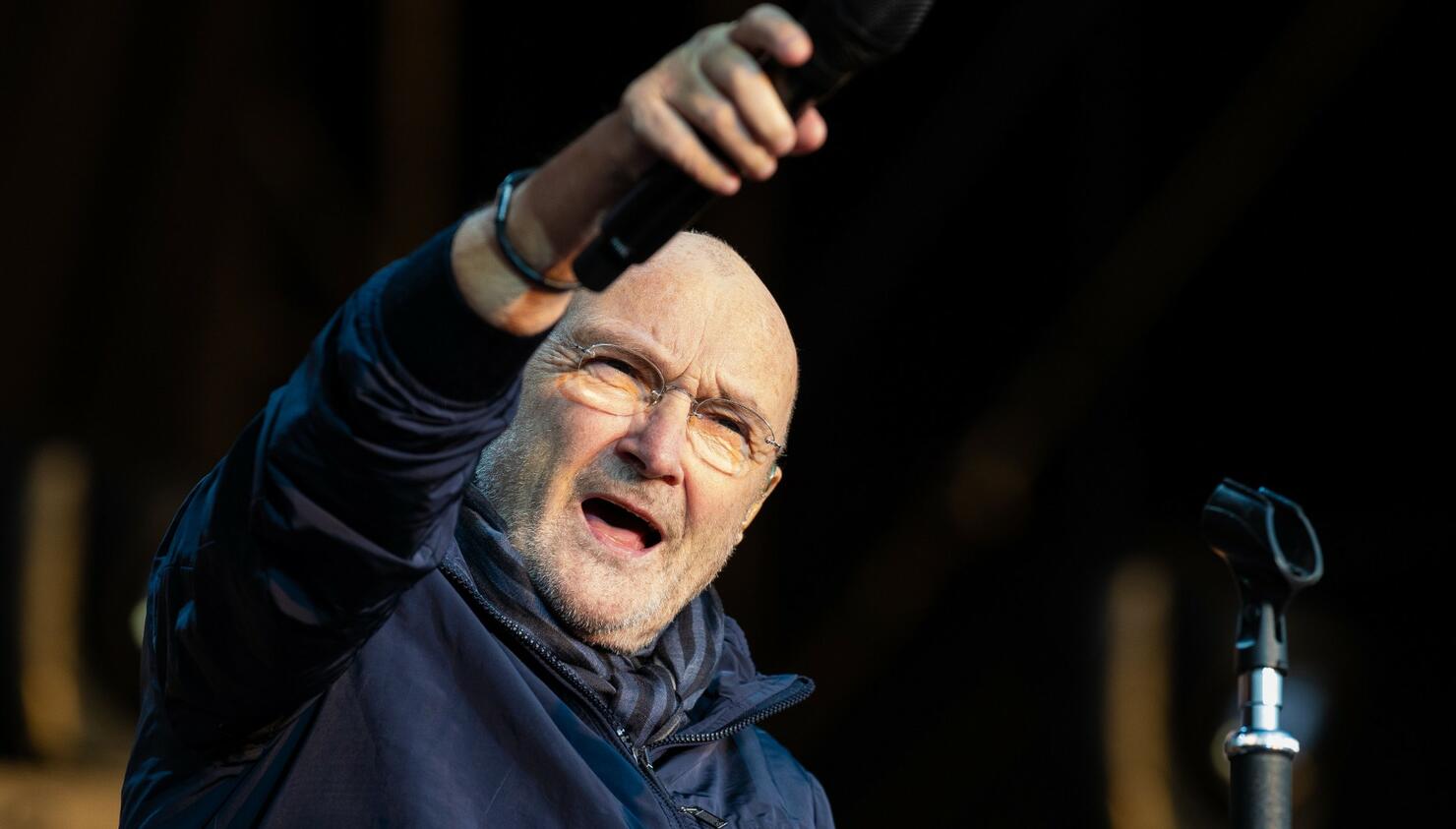 If Genesis fans weren't excited enough about the band's reunion after over a decade, Phil Collins recently revealed that he's planning on getting behind the drum kit again.
Collins, who suffers from nerve damage, has mostly ruled out playing the drums in concert since coming out of retirement in 2015. He's left drum duties to his teenage son Nic Collins and performed seated for most of his recent shows.
But Phil's first big break came as the drummer for Genesis, and he says there are parts of the band's 'Last Domino?' set that he can manage by himself, despite his condition.
"I'm gonna be doing my best to play some bits on the tour," Collins told BBC Radio 2 on Wednesday. "I've gotta start really seriously thinking, but I have already been working out what I'm gonna do and what songs to play on."
Genesis's 10-date tour of the U.K. and Ireland begins in November, though tickets go on sale Friday, March 6, via the band's official website.
The band has yet to address whether there are plans to bring the tour to North America.
As for Phil's now-18-year-old son Nic's inclusion in Genesis, Tony Banks and Mike Rutherford asserted that all their doubts were allayed in 2017 when they saw Nic back up his dad at a London concert.
Photo: Getty Images