Steve Perry Sides With Ross Valory, Steve Smith In Journey Drama
By Andrew Magnotta @AndrewMagnotta
March 5, 2020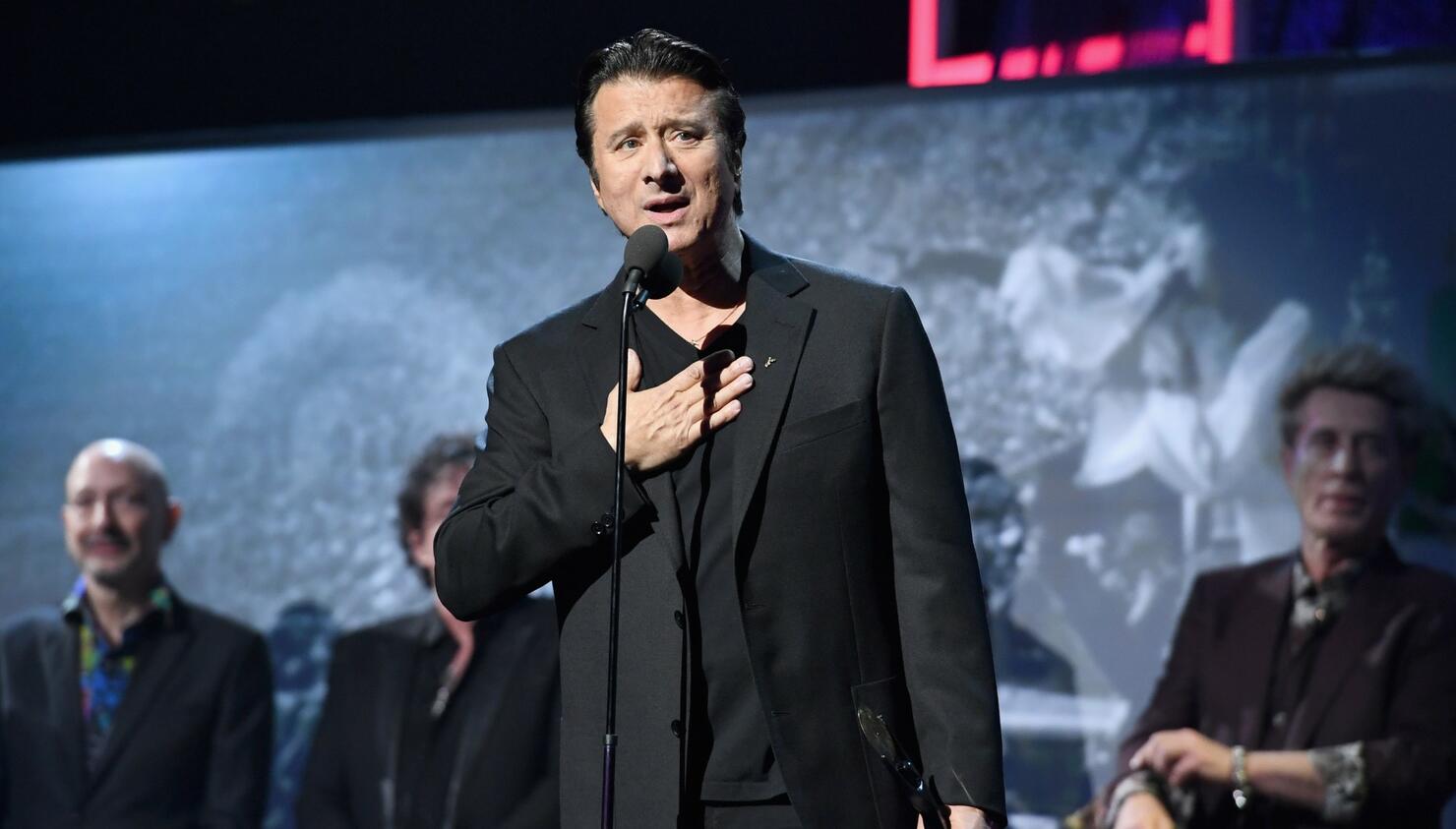 Former Journey singer Steve Perry has apparently sided with Ross Valory and Steve Smith's in their dispute with their now former band.
Perry has for decades not been on speaking terms with Neal Schon and Jonathan Cain, who this week made the decision to fire Valory and Smith for allegedly launching a "coup to assume control" of the one of Journey's companies, Nightmare Productions.
Journey says in a lawsuit against Smith and Valory that the scheme was a mistaken attempt to take control of Journey's trademark.
Nightmare Productions held a board meeting in late-January in which they voted to expand the board's membership from just Schon, Cain and Valory to include Smith, Perry and Journey's first manager Herbie Herbert, who assembled the band.
At a subsequent meeting last month, the expanded board voted to install Smith and Valory as its new leaders.
Journey's lawyers say this was all part of a scheme to stack the board against Schon and Cain and rewrite Journey's licensing agreement so the other board members could continue to profit from the band whether or not they were still involved.
In the lawsuit, Journey contends that the plan wouldn't have worked anyway, because Nightmare Productions does not hold Journey's trademarks.
Those rights lie in a separate agreement between Schon, Cain and Perry that was signed in 1998. Perry has continued to profit from Journey, despite not having performed with the band for almost 30 years.
Journey's lawsuit asks a judge to overturn the initial vote to expand the Nightmare Production's board, uphold Valory and Smith's dismissal from the band and award Schon and Cain as much as $10 million in damages.
A lawyer for Schon and Cain adds that the pair has "lost all confidence" in Smith and Valory and is "not willing to perform" with them again.
"You have absolutely no rights to the Journey mark and are not authorized to use the Journey mark in any way," attorney Louis Miller said in a March 3 letter to Smith and Valory. "Effective immediately, you are no longer members of the band Journey and cannot perform under the name Journey."
Journey is going on tour this spring with The Pretenders. The band plans to replace its rhythm section and move forward.
Photo: Getty Images