Post Malone Addresses Fans' Concerns About His Health
By Paris Close
March 7, 2020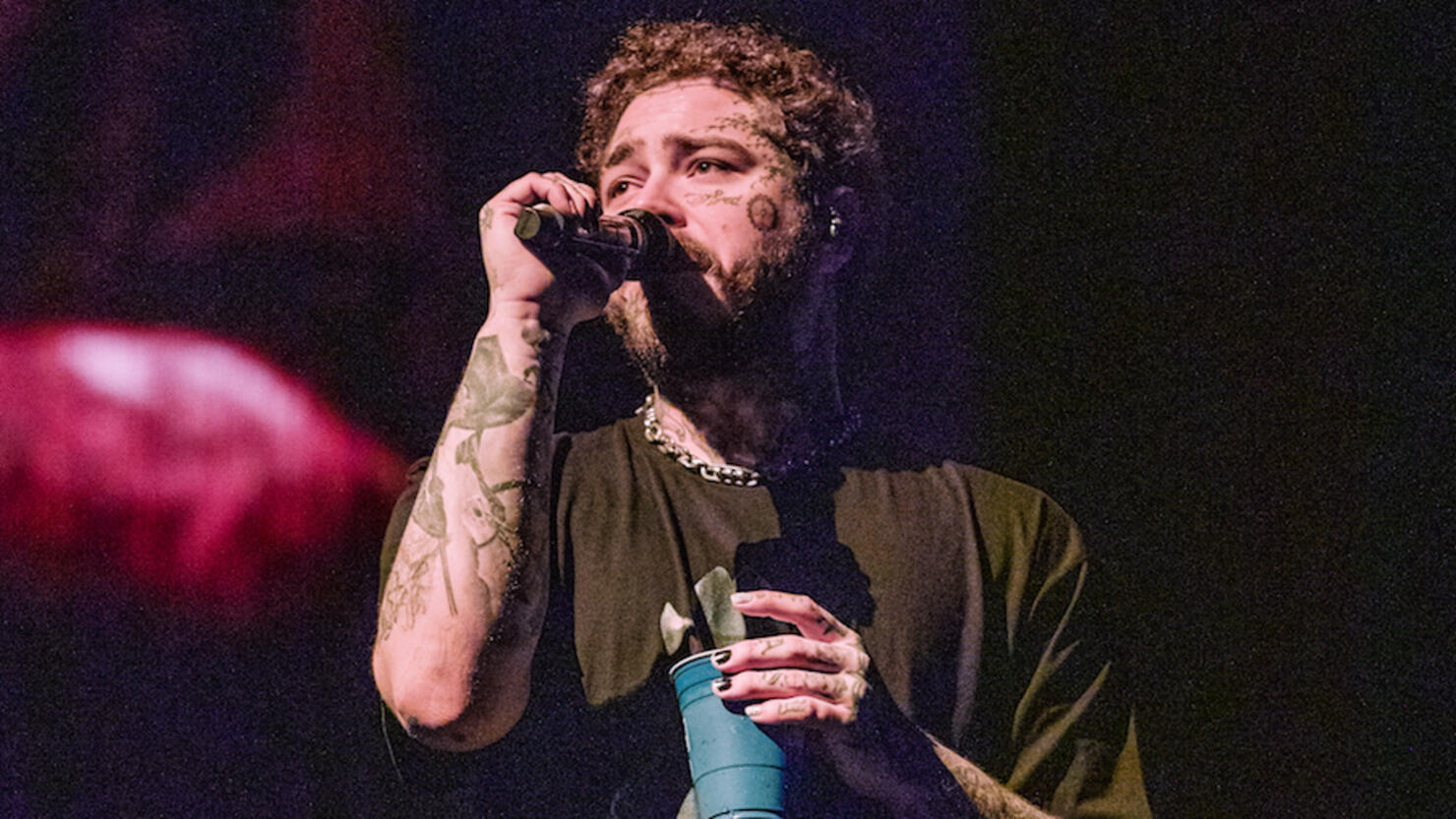 Post Malone wants fans to know he's doing okay.
The 24-year-old drew concern from fans about his health and well-being after video footage surfaced of the "White Iverson" rapper pulling strange antics during recent concert shows. Various fan-shot clips captured the musician rolling his eyes, falling, and tripping multiple times throughout his sets on his "Runaway Tour." Posty's weird behavior led many followers to worry whether the emcee was under the influence.
During Friday night's show (March 6) at the FedExForum in Memphis, Tennessee, the rocker reassured fans he is not on any drugs and has been in his right state of mind. "I'm not on drugs! I feel the best I've ever f—king felt in my life. And that's why I can bust my a— for these shows and f—king fall on the floor and do all that fun s—t," the "Congratulations" star told the crowd. "But for anyone that's concerned here, I appreciate the love and the support, but I feel f—king fantastic and I'm not doing drugs."
**Warning: video below contains explicit language**
Prior to last night's statement, one Twitter user insisted, "Someone needs to help post malone and cancel his tour asap. stop brushing it aside and say that this is what he does because this isn't normal behavior it's clearly a cry for help and we've lost too many artists bc of this."
Posty has always been open and honest about his mental health struggles, which have followed him since grade school. "Middle school, I would cry myself to sleep every f—kin' day. High school, the same thing," he admitted to GQ Style. "I tried to drink some beers to get rid of that s—t, but it just never goes away. And I don't think that's anybody's fault; it has to do with something predisposed in you."
Photo: Getty Images