Blue Ivy Carter Gets Adorably Starstruck Meeting LeBron James
By Peyton Blakemore
March 9, 2020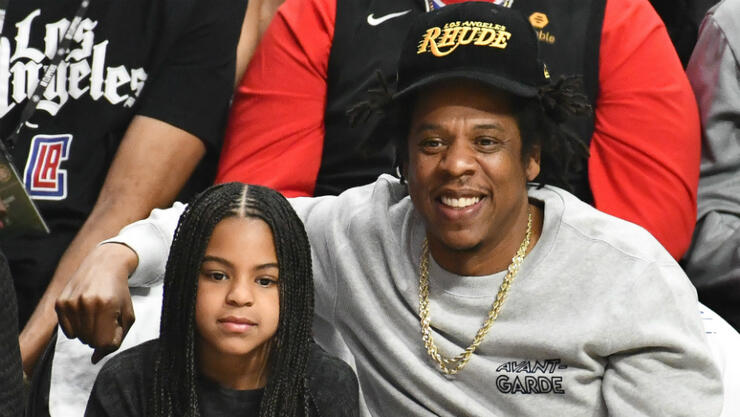 Jay-Z and his oldest daughter Blue Ivy Carter had quite the father-daughter date on Sunday (March 9).
The twosome wrapped up the weekend at the Staples Center to watch the Los Angeles Lakers take on the Los Angeles Clippers. Blue and Jay sat courtside, of course, as the two rival home teams went head-to-head.
After watching the Lakers beat the Clippers, 112 to 103, Jay and Blue posed for photos with Jay wrapping his arms around his eight-year-old. Blue also got the chance to meet LeBron James.
After learning Blue had a special request for him, Bron made his way over to Jay and Blue, who appeared starstruck, asking her dad to relay her message to the 35-year-old star athlete
"I can't do it," the 50-year-old rapper told his daughter, per a video shared by ESPN. "If you want it, you gotta tell him….You almost got it out. Yeah, just do it."
Blue then asked LeBron for an autographed ball, to which he responded: "You want a ball from me? OK, I got you." He then promised that he'd send it to her "soon."
"You got school on Monday?" he asked. "By the time you get out of school on Monday, you'll have it."
For their father-daughter date, Blue and Jay went casual. Jay rocked a gray "Avant-Garde" sweatshirt, black jeans, and a matching black hat that read "Los Angeles Rhude." Meanwhile, fashionista Blue wore a jean jacket with the words "Blue Is My Name" on the back, black tights, a black and silver t-shirt, and black Fendi combat boots.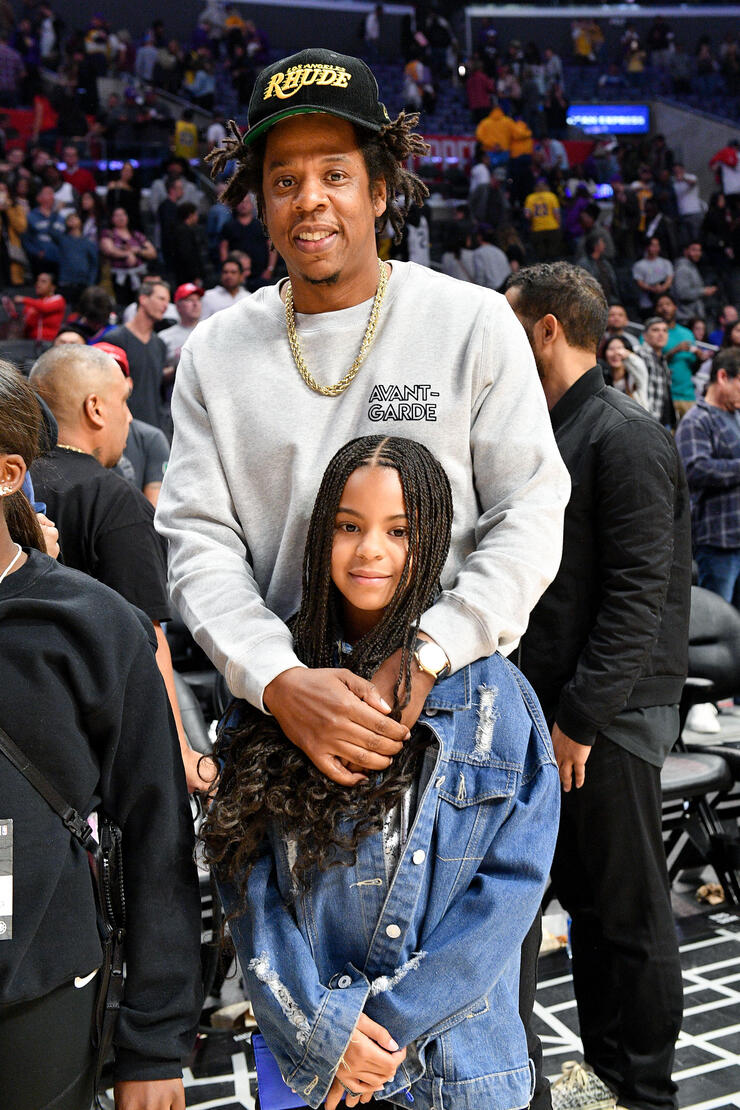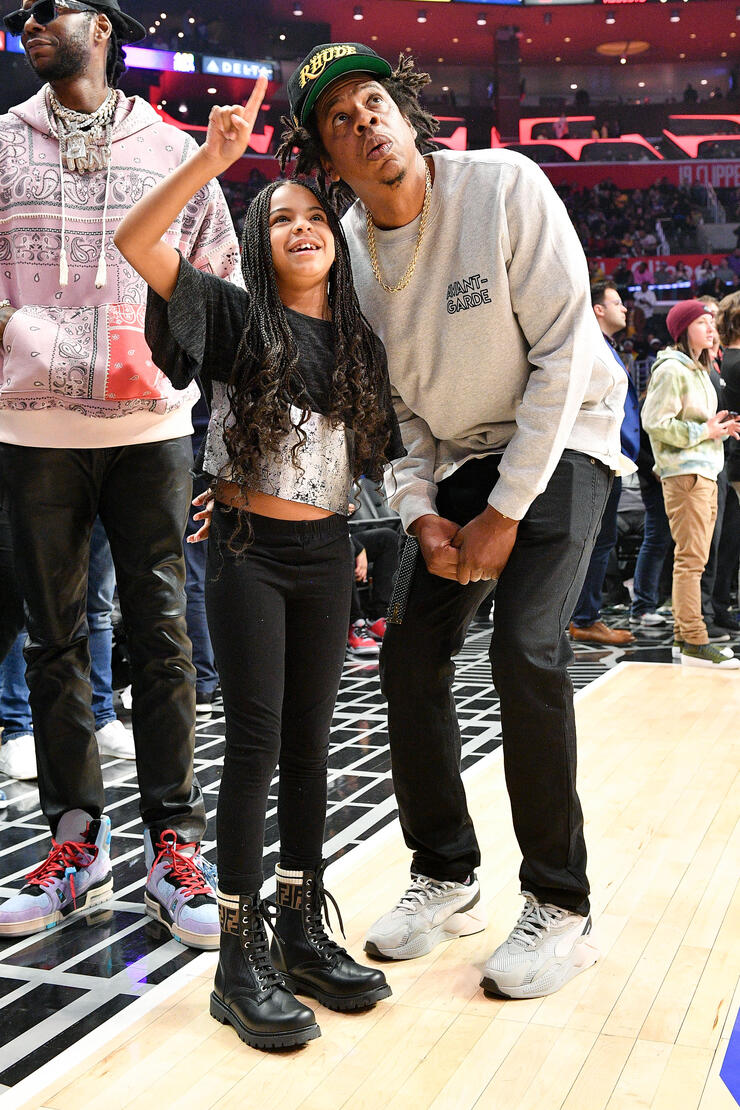 Chat About Blue Ivy Carter Gets Adorably Starstruck Meeting LeBron James