Inside Celine Dion's Drone-Filled 'Courage World Tour' Grand Finale
By James Dinh
March 9, 2020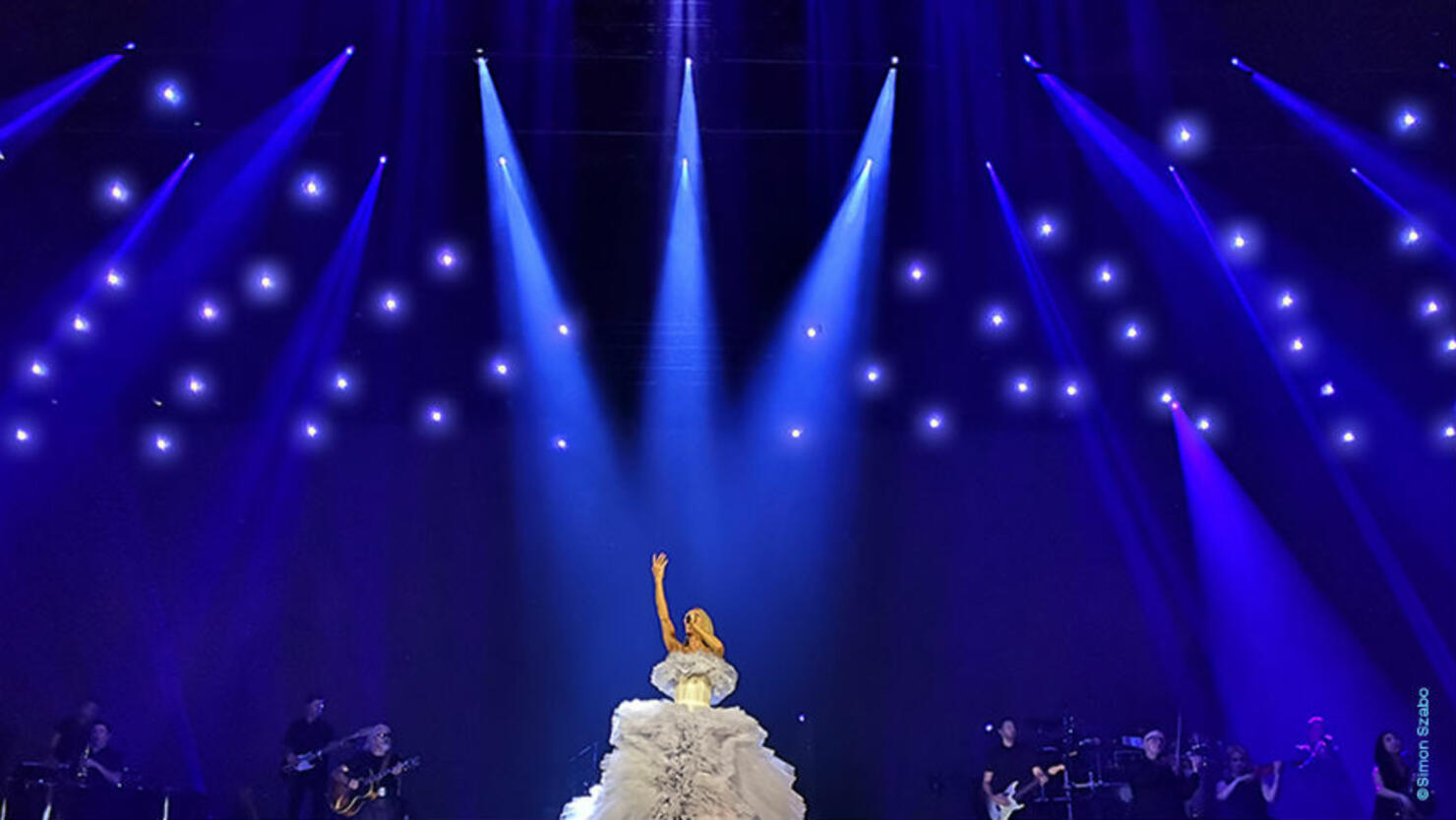 At almost two hours, Celine Dion prances, belts and smooth talks her way through decades of hits on her "Courage World Tour." Full of charisma and a quirky sense of humor, the singer puts her showmanship, vocal acrobats and wit on display for her latest trek, but the visuals of the tour cannot be discounted — particularly the show finale.
For an appropriate encore, Dion hits the stage in an oversized white gown for a rendition of her anthemic 1997 hit, "My Heart Will Go On," and it's truly a dazzling feast for ear and eyes. As she ventures to the bridge of the smash, the entertainer uses her arms to "raise" a swarm of 104 Lucie micro drones to the top of the arena. Developed and choreographed by Verity Studios AG, the glowing drones fall, rise and dramatically cross one another as Dion's tearjerker reaches its peak. For the performance's final moments, a single drone falls down onto the singer's hand before it rises again to synchronize with her arm movement.
Verity's Head of Live Events, Federico Augugliaro spoke about the show's moment, highlighting the production's ability to emphasize the emotional vulnerability of the song with the audience. "'My Heart Will Go On" is Céline Dion's biggest hit, and show designer Yves Aucoin wanted to create a big visual impact for this song," Augugliaro said. "The drones were integral in providing an immersive, 3D effect, and Céline Dion's interactions with the drones evoke a strong emotional response from the audience."
If you want to see Dion's spectacle in-person, you can catch her on tour until the end of summer. Click here for more information!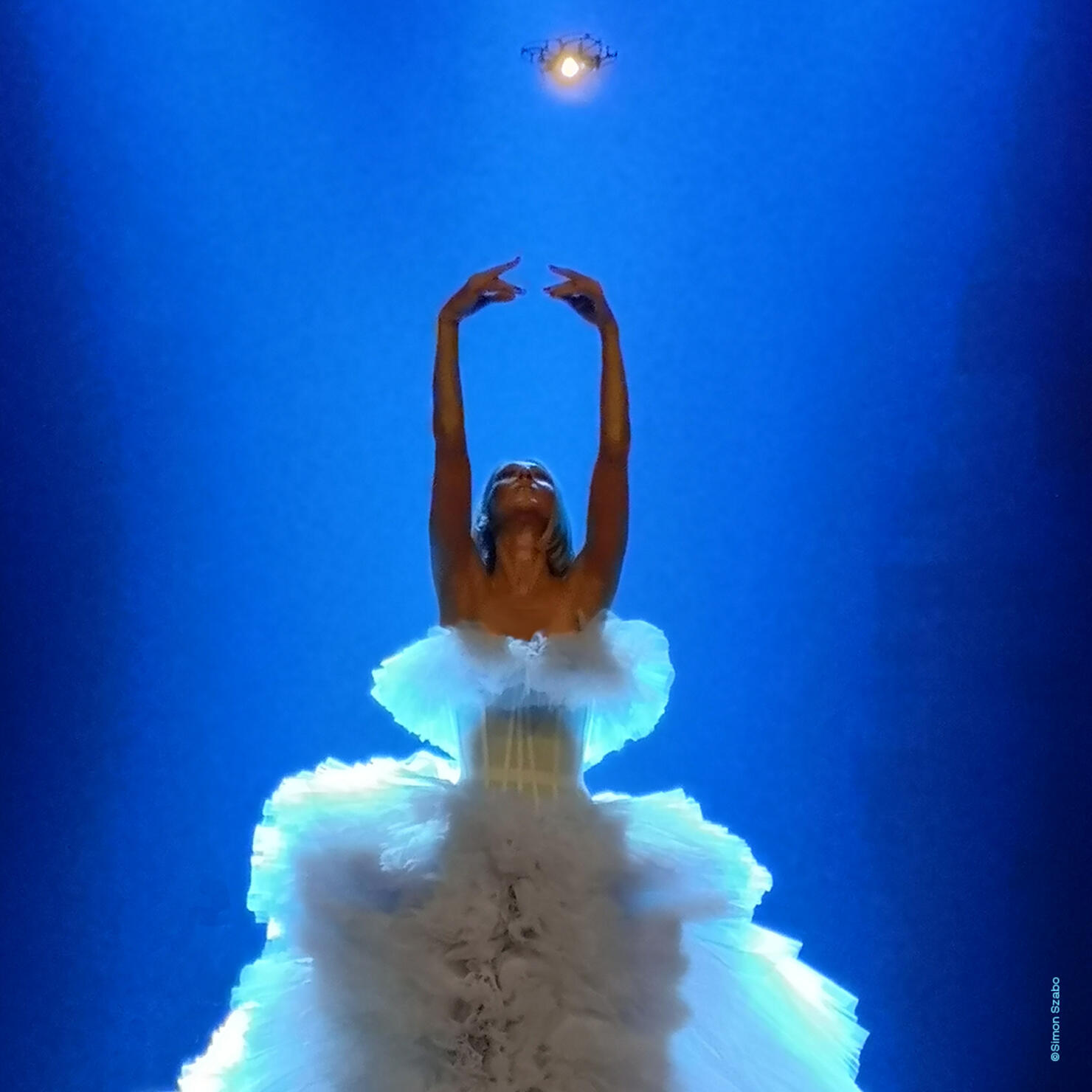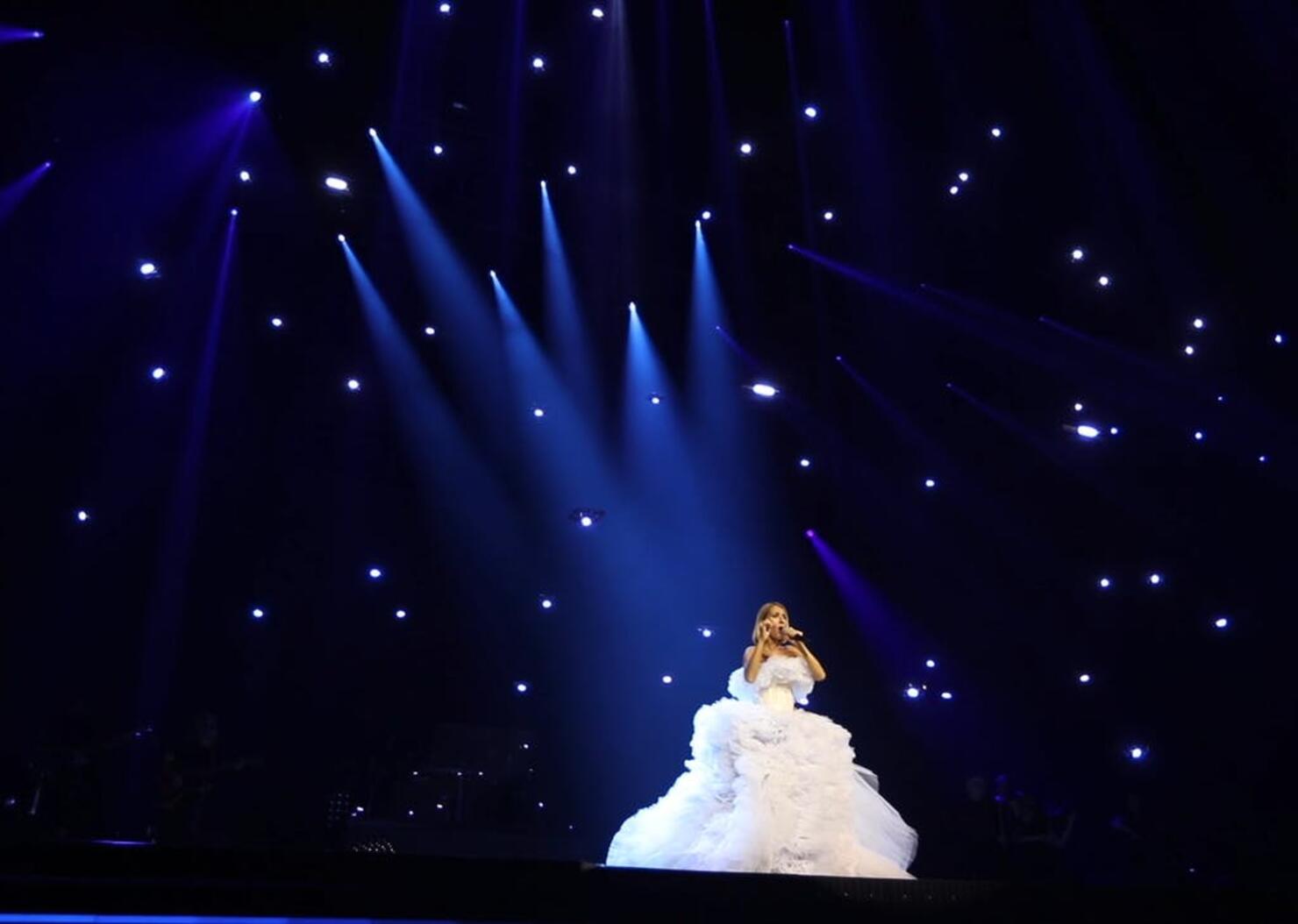 Photo: Verity/Simon Szabo