Jessica Simpson on Getting Sober, Newlyweds, Banning Exes, Marriage & More
By Sierra Marquina
March 9, 2020
Jessica Simpson is truly an open book. The songstress and fashion designer stopped by On Air With Ryan Seacrest on Monday, March 9, and took us behind her candid and shockingly honest memoir Open Book, detailing everything from the sexual abuse she suffered, to her divorce from Nick Lachey, her journey to sobriety and much, much more.
"I had hundreds of diaries and journals," Jessica shared with Seacrest of the process. "When I got sober in 2017 I had started to look back through my journals to write new music to release and I was wanting to go back through experiences … and realized how much stuff I hadn't really dealt with. … I was also looking at the girl that I was and the perspective I had and I really missed that person so within that was when I started to spiral with the drinking and trying to numb things and then I just realized it was stuff I needed to talk about and face and when I made the decision to stop drinking I immediately went into therapy and it was all of my journals that we would go through so the book started writing itself."
In the New York Times' best-selling book — which is a whopping 400 pages — Jessica details everything from her failed marriage to Nick Lachey, her dating life with John Mayer and "emotional affair" with Johnny Knoxville to how she'd start drinking daily at 7 AM.
Jessica shared that her friends and family knew a majority of the stories, including that she was drinking too much.
"I'd be like 'I know I'm drinking too much' — it was never anything I was hiding. … I would just pour it in my glitter cup. … [My husband, Eric Johnson,] didn't really say much; nobody really said much other than 'Are you sure you need that right now?'" Jess admitted. "I'd be like, 'I'm so nervous to even go to a school assembly.'"
The "Party For One" singer said her social anxiety came from a place of not understanding people's perception of her, but she doesn't regret essentially kickstarting reality TV with MTV's Newlyweds. The series debuted in 2003 and followed the marriage of Jess and then husband Nick Lachey, documenting their ups and downs for the world to watch unfold as their marriage ultimately came to an end in 2006.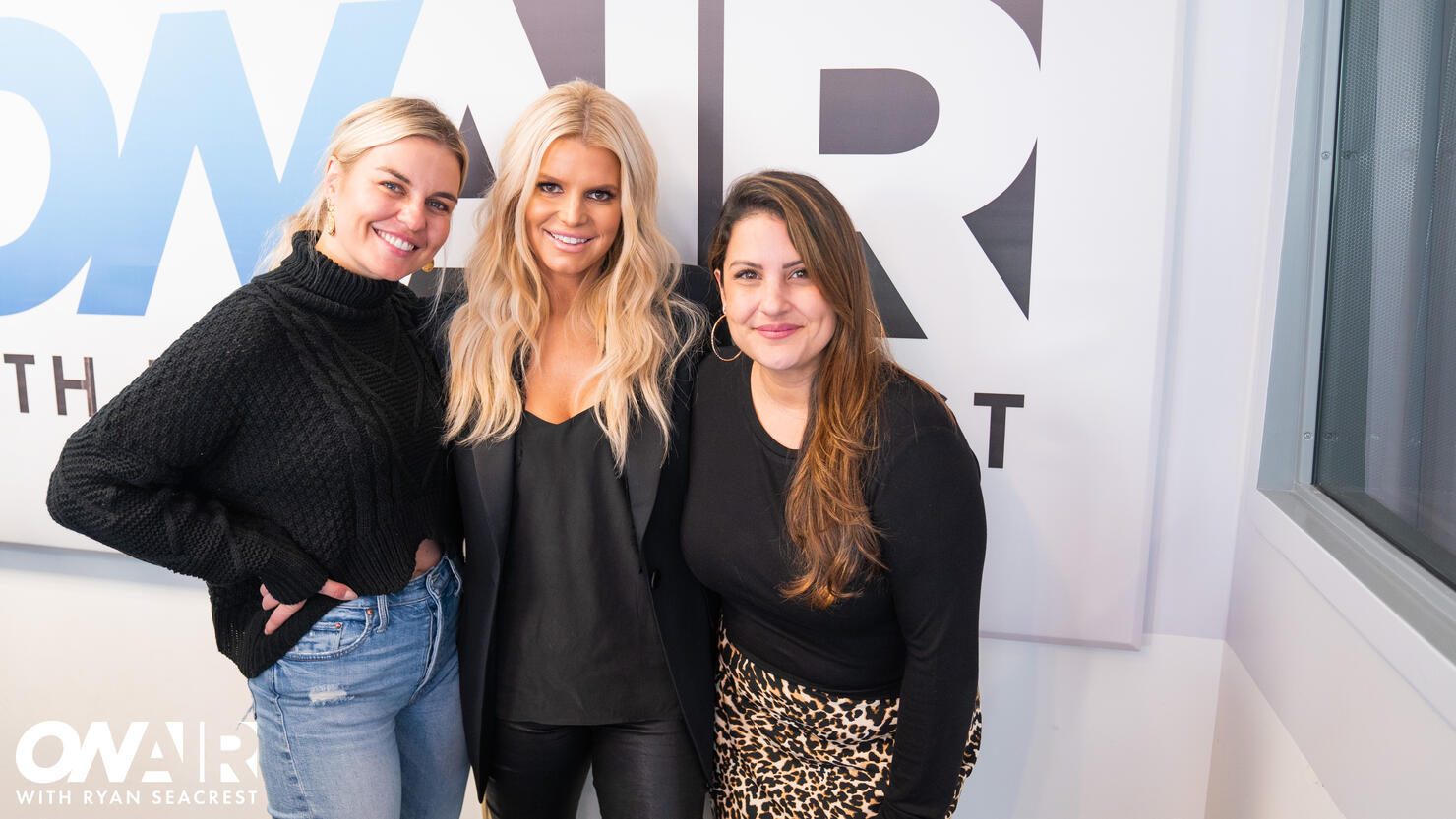 "I do believe that doing Newlyweds is what made people — it's what launched my brand," Jess recalled, sharing she doesn't regret the show. "I would go back and do it all over again … just maybe wouldn't have done a third season," she joked, hinting at the downfall of their relationship which played out on-screen.
In the memoir, Jess also admits that she and Lachey slept together after their split and more bombshells, including her toxic relationship with John Mayer.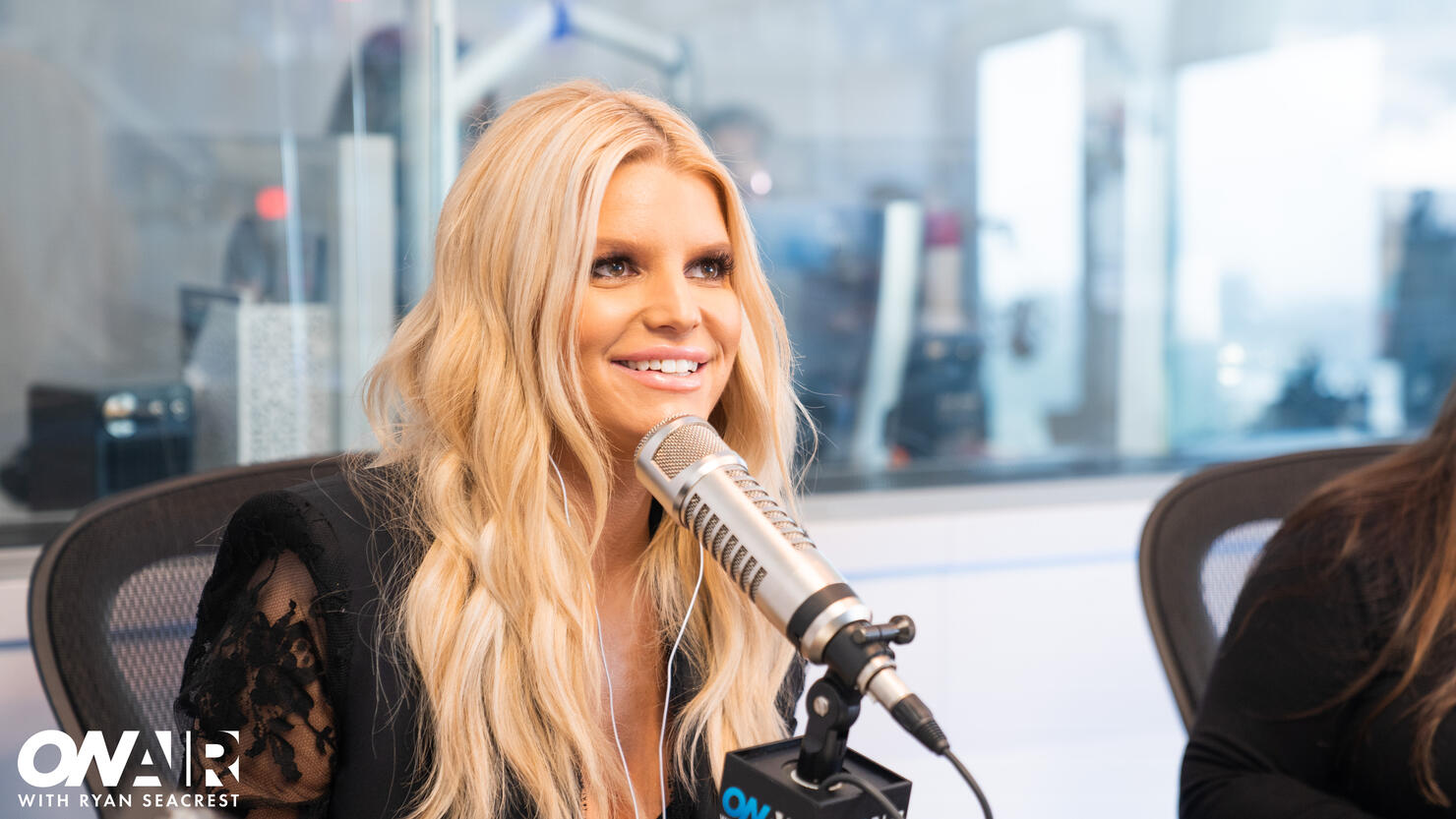 "The moment I met Eric I was like these people can not come back to me because I've let these doors open way too many times and it's been so destructive," she recalled to Seacrest, gushing over now husband Eric Johnson. "Once I met Eric, I truly changed everything," she added in reference to her phone number and contact info.
The couple, who met in 2010 and tied the knot in 2014, are now parents to three kids: Maxwell Drew, 7, Ace Knute, 6, and Birdie Mae, 11 months.
"We we're having fun, it wasn't like dark," Jess clarified of the past couple of years with Eric. "There was never drugs or anything like that, it was truly just alcohol caught up with me."
Watch back the full interview in the video above for more, including to hear how recording the Open Book audio book was "healing" for the songstress, who is also making a return to music with new tracks including "Heartbeat." Jess almost comments on her parents' divorce and life at home with her three kids.